Happy Chinese New Year!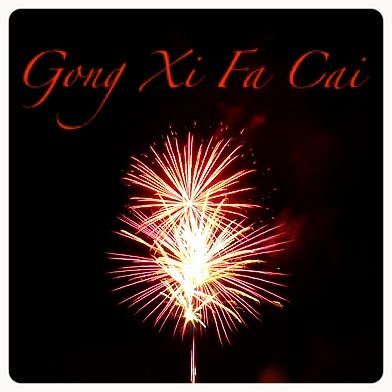 Never too late to add my greetings to all those celebrating the Lunar New Year, right? Yes, it may be the 10th day of CNY, but since we have 15 days in total I still made it!
Warning: Pic-heavy post!
It has been a full couple of weeks, considering my CNY celebrations usually start up to a week before, starting with the "family reunion holiday" – it's still easier to book accommodation before CNY (and cheaper too!), so we usually end up somewhere in Genting for a couple of days just to catch up with everyone and have a bit of fun.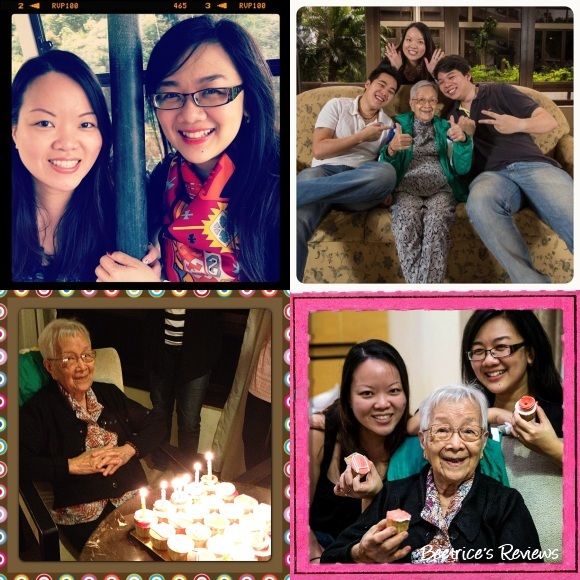 Guess who's back? :D Twas a blast catching up with
Tine
again after almost 9 months – sure there's Whatsapp and Skype, but it ain't the same! We also celebrated my gran's 93rd birthday…she can still strike a pose yo!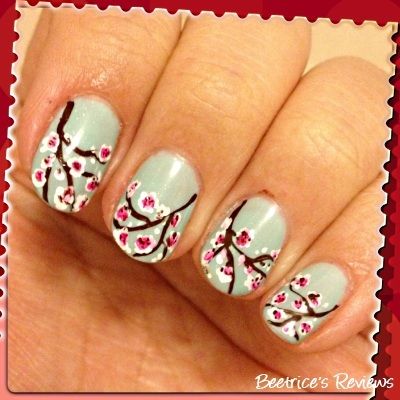 The day before I left for KL, I managed to book a slot with
Clarahnails
who was back from Melbourne on holidays. Make no mistake, this woman is a nail genius – from my cherry blossom nails this time, to the paisley print she did for me when I was in Melbourne last year (all done freehand with a tiny brush!), it's always majorly impressive. LOVE!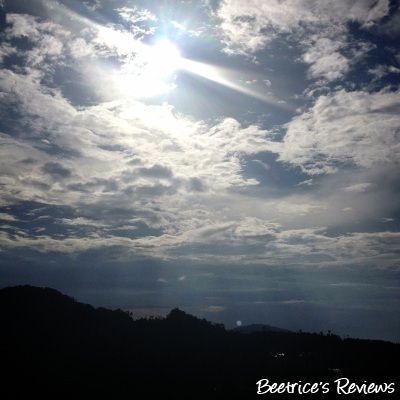 Gorgeous skies in Genting! Sadly, the temperature seems to have risen over the last 10 years…
Oh my pretties – I was trying to travel light since I was carrying back quite a few items for family as well as knew I was going to be bringing stuff back to Singapore with me, so I decided to break out a couple of the new items I picked up over the past month. There's the Chanel Poudre Signee de Chanel Illuminating Powder, as well as the Guerlain LiU palette – both pretty awesome in their own right!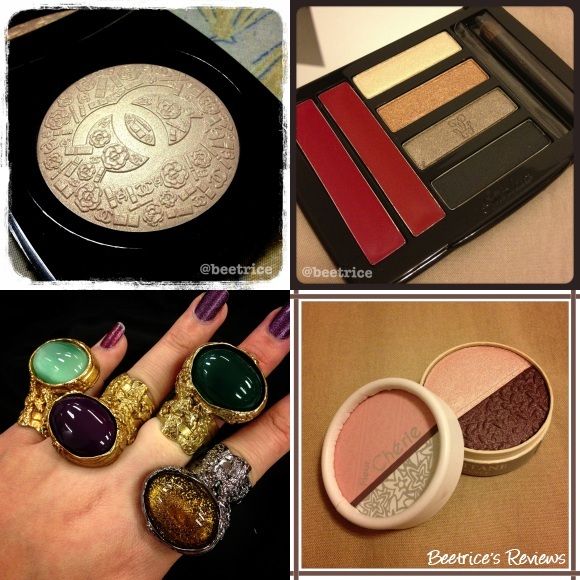 I also ended up making my first purchase from Net-a-Porter…the YSL Arty ring! :D No they're not all mine, we decided to make a bulk order to save on shipping. I just had to add in this pic of the L'Occitane Fleur Cherie eyeshadow duo because it reminded me so much of Stila – right down to the paper casing!
CNY is never complete without these arrowroot crisps (or ngaku), and mum was a bit adventurous this year and decided to try making homemade crabstick crisps – they look a bit weird, but taste-wise it's awesome!
One of the best waffles I've had in a while – came from Out of the Pan (and a steal with 1 for 1 deals!), while the one dish I always look forward to at CNY is…yee sang! Sadly I only had it a few times this year, but there's still a few more days to go right?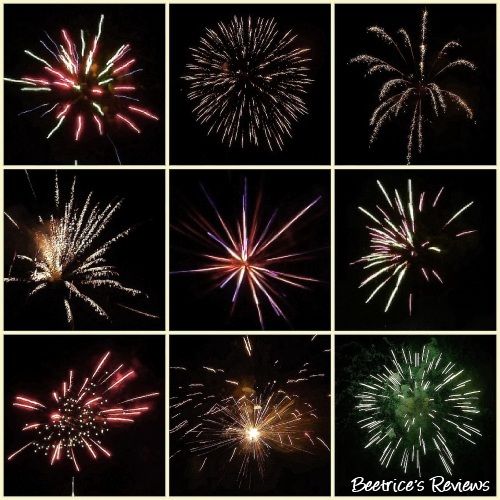 Every year, my aunt's place in Seremban has this awesome view of a temple nearby that sets off loads of fireworks at the stroke of midnight on CNY – next year, I think I'm going to camp out there with a proper tripod. These were taken on my PnS camera balanced off a fence!
Tine was caught hamming it up for the camera (she'll probably explain why later on her own!), and I loved the décor that was put up – not a fan of the snake year, but there were still plenty of pretty lanterns and designs put up everywhere. One place I saw decided to recycle their Christmas tree and hang little red lanterns on it instead – quite creative!
I also got a cute thumbdrive in the shape of an Oreo cookie – so adorable! Just hoping I won't mistake it for actual food and try dipping it into milk…and Bailey says "Happy CNY" too! He was busy keeping me company while I packed the angpows to go to my parents and grandmothers. :)
This year was also the first time I celebrated CNY with Kevin's extended family, which was held in Malacca. I hadn't been back there in over a decade (driving through to avoid highway jams doesn't count), so we took the opportunity to try some of the famous favourites there like the Jonker 88 cendol and 'one bite' durian puffs…omg so good!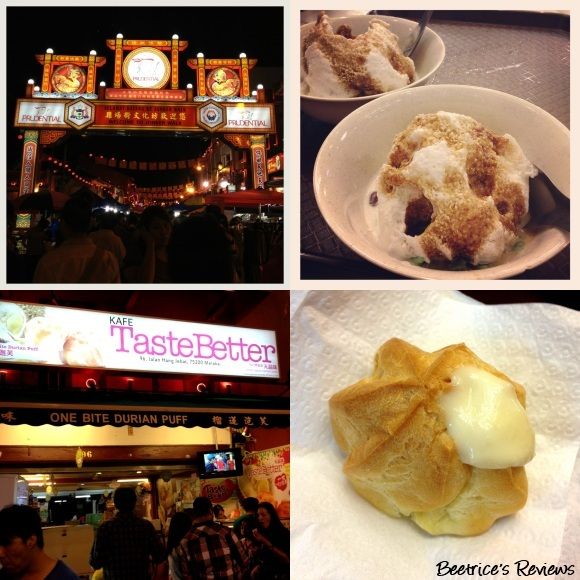 It happened that we were in Malacca the same night they had their Jonker Street night market, and despite being the first day of CNY it was still packed!
I had a real trip down memory lane thanks to that night market – there were cute stubby Coke and Sprite bottles, 60s themed drinks and even these Pop Pops I used to play with as a child. Who says you have to behave like an adult all the time? *wink*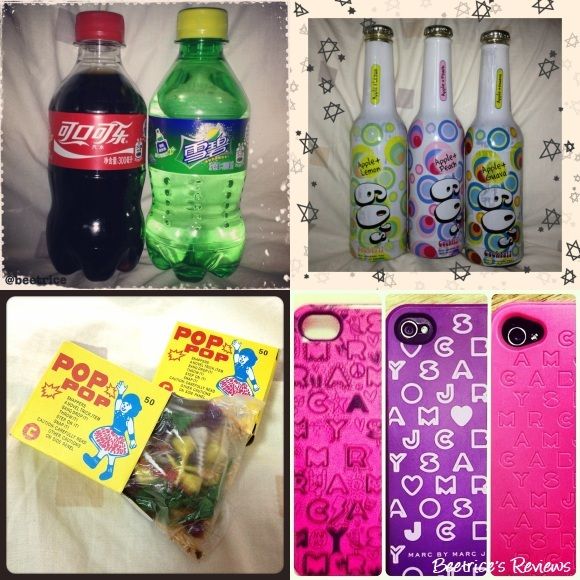 There was a cute discovery during CNY as well – Tine and I found out we were iPhone cover twinsies thanks to similar
Marc by Marc Jacobs
…and when I posted the pic on my Instagram, it turns out
Renee (Beautyfool)
also had a similar case – yay for triplets!
One of the biggest banes during CNY would have to be the traffic jams of everyone trying to make it back to their hometowns for celebrations, and this year was no different. Thanks to the jams on the highway, we decided to take a number of back roads and trunk roads to avoid getting stuck, and one of the roads we drove along reminded me so much of the scenery heading to Yarra Valley in Melbourne…ahh that brought back memories :)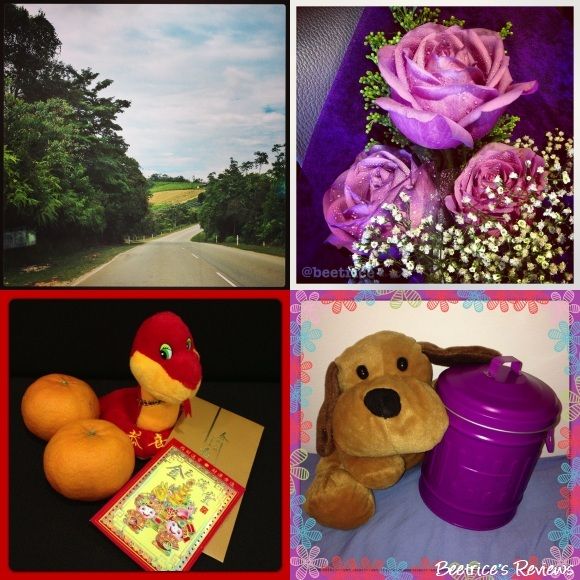 Yes, those are actual purple roses – gorgeous, aren't they? :) Since Valentine's Day fell during the CNY period, Kevin decided to surprise me with these just before I headed back to Singapore (and yes, I carried them all the way back with me!) I also ended up getting a cute snake plushie and angpows from the bosses (I know I said I didn't like snakes, but this one you have to admit is pretty cute!) Last but not least, I ended up with a cute little purple bin to help with decluttering – I've been on a cleaning and sorting spree ever since I came back from my CNY holidays…I'm hoping this holds up, it's coming in very useful as I'm discovering items I'd forgotten I had!
And there you have it – a choice selection of moments over the past two weeks of my CNY celebration. Needless to say I had a total blast…hope yours was just as awesome, and sending all of you felicitous wishes for a prosperous year filled with health, wealth and luck!
Labels: bailey shops, chanel, clara hwang, food, guerlain, loccitane, malacca, marc by marc jacobs, random, travel, ysl