Updates, updates, updates…
Yep, I'm still here! I know it's been over a month (bad Beetrice! *smacks self*) but so much has happened in that time and I guess it's all still sinking in. I'm going to try and provide about 5 weeks' worth of updates in one post, so it's going to get a bit pic-heavy…here goes!
First and foremost, the main announcement which happened just a few days after my last post!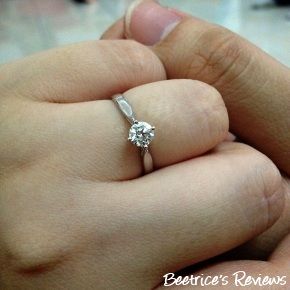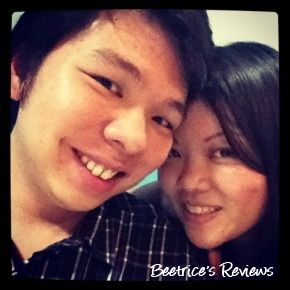 I'm engaged!! :D The bf (okay, now fiancé) popped the question when he came to Singapore for a long weekend. To say I was stunned for a moment would probably be quite accurate! Nothing fancy or over the top, and I love my ring – the smart fellow picked out a classic cut which suits me to a 'T'. Here's hoping I don't turn into Bridezilla! *fingers crossed*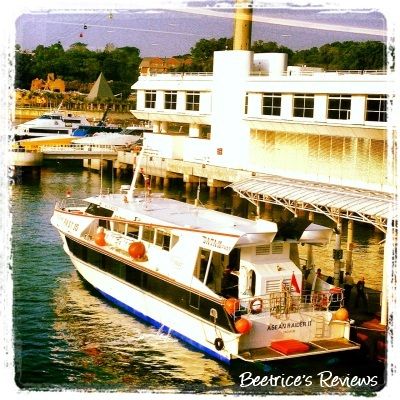 That same weekend, we ended up hopping on a ferry to take a day trip to Batam – it's just an hour's journey, but you get access to a whole host of yummy Indonesian goodies, local fare and cheap massages!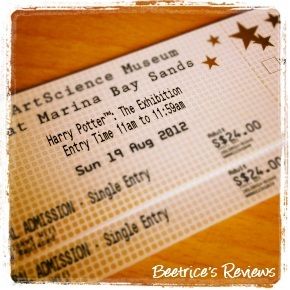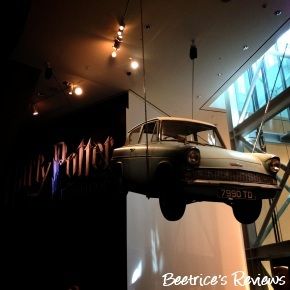 We also managed to squeeze in time to check out the Harry Potter Exhibition at the Artscience Museum at MBS – no photos were allowed inside, so all I managed to take was the flying Ford Anglia car at the entrance! :D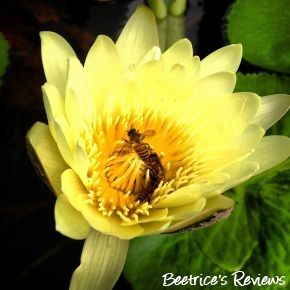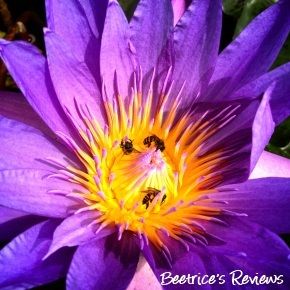 The Artscience Museum also had this whole water feature full of yellow and purple water lilies in bloom just outside the entrance, and many of them had little bees/ wasps busy at work – made for some awesome photos.
And August was definitely a month for excitement, because I not only got to go to the Harry Potter Exhibition, but…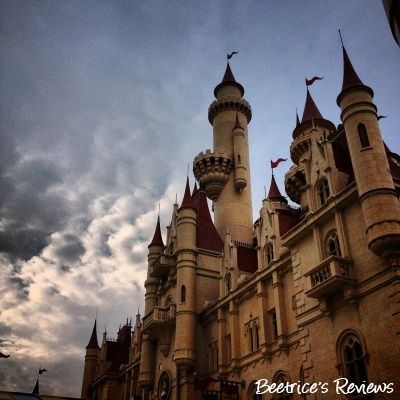 Finally managed to make it to Universal Studios Singapore (USS)!! :D :D :D The good part was that we went on a Friday, so the crowd wasn't as bad as we'd initially feared.
Funnily enough, we've always had pretty awesome luck when we're together, and this time wasn't any different. We got approached by a sales lady at the entrance pushing the RWS Invites card, which came with 2 free tickets PLUS express entrance to 5 key rides. Signing up for the card cost S$158, which after calculating, was still cheaper than buying the tickets from the counter.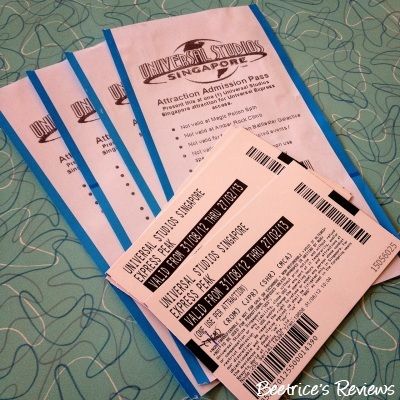 The bonus? After we entered the park, another lady offered us two free express passes to any ride each for filling in a quick survey. Score! :D Having all those passes meant we were first in line to literally every popular ride we went on. Even the rain in the morning was a godsend since it took people a lot longer to enter the park, by which time we'd already covered most of the main attractions without having to queue!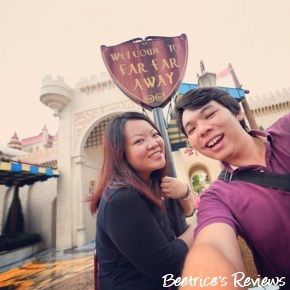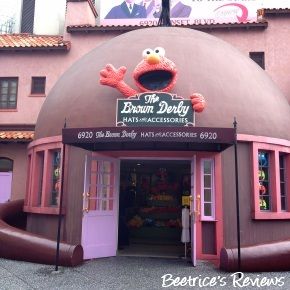 Say hello to the Kingdom of Far Far Away, and wave to Elmo!!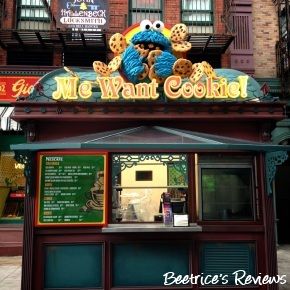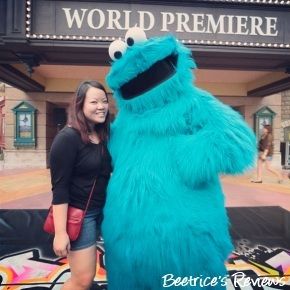 This had to be the most adorable cookie store I've ever seen, and I finally got my photo with Cookie Monster! *omnomnomnom*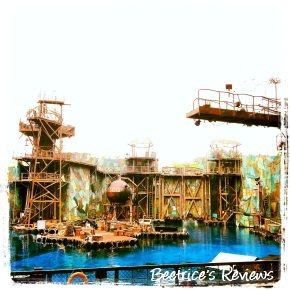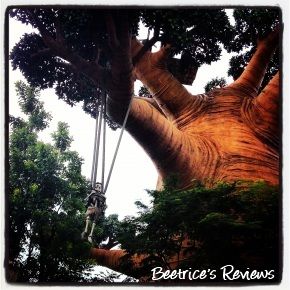 I'd watched the Waterworld show before at the Universal Studios in Los Angeles, but the show in Singapore didn't disappoint either – the pre-show banter and antics of some of the actors kept the crowd from getting restless while waiting. On the right is a most unfortunate fellow who got caught in one of the trees at the Madagascar section – just hanging around, I guess! :P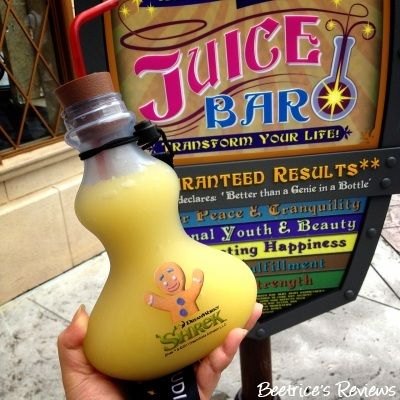 Could not resist getting a potion from Fairy Godmother's 'factory', and it must've worked cos the rest of the day was perfect! :D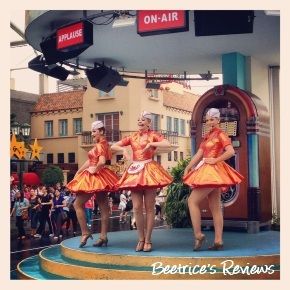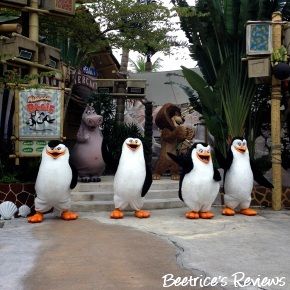 Mel's Dinettes were awesome, as were the super cute "I like to move it move it" Madagascar penguins!
Another major activity in September that took up a lot of my time – moving house! I spent the better part of 2 weeks packing up stuff into boxes, and now two weeks later…a lot of the things are still in boxes since I haven't had time to unpack! *oops*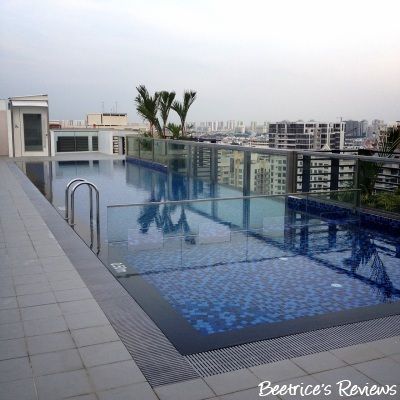 I love my new place though…from a single room, I've now got a small apartment on the East side. The rooftop pool is lovely, even if I haven't had the chance to use it yet (will be remedying that this weekend!) and with bay windows that will make a nice corner for photo-taking (finally!)
A bit of a random insertion here, but this is the pool at the Capella Hotel at Sentosa, when I went there for an event. Not sure why I'm suddenly so taken by lovely pools, but well, there you go. :D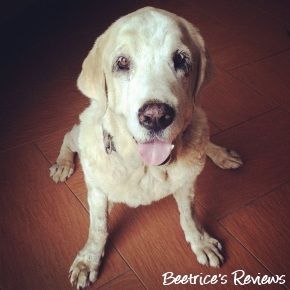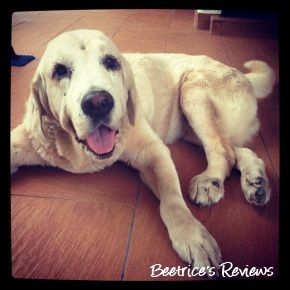 Just had to include this into the list of updates – for some reason, a couple of our dogs were in a very obliging photo-taking mood last weekend when I was back. Usually they don't particularly like cameras (I swear, they grin like monkeys until the moment I bring out my phone) unless there are treats and tennis balls involved, but this time they were all smiles - not bad for a couple of 12-yr olds eh?
Now what would this update be without having at least some beauty-related updates, right? :D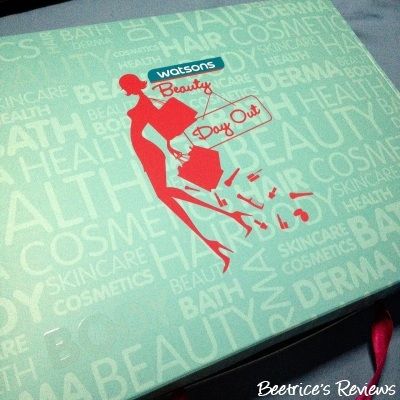 Earlier this month, Watsons hosted a Beauty Day Out for bloggers to try and experience some of their key brands and products. I'll be going into that in a separate post, but one of the items I was super excited about is this…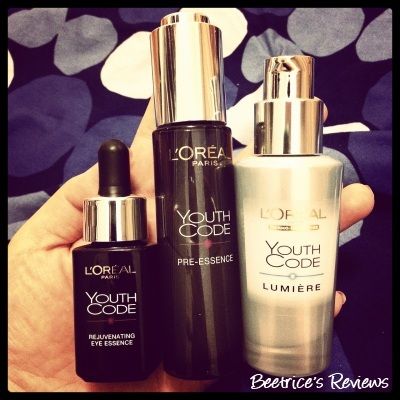 The latest addition to my Youth Code collection –the
Rejuvenating Eye Essence
! I'm already a huge fan of the
Youth Code Pre-Essence
(and got featured as a guest blogger on Bellabox for it
here
!), and picked up the
Youth Code Lumiere
when I was in Melbourne back in May. You'll be hearing more about the Eye Essence next month once I've given it a good run.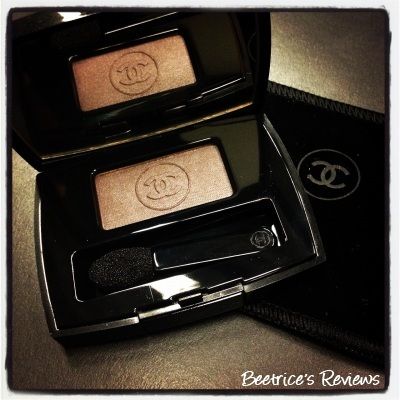 I've said it before, and I'll say it again…I really have to stop reading
My Women Stuff
, simply because PB makes me want to buy all the items there! This time, it was the
Chanel Soft Touch Eyeshadow
in Taupe Grise…it's a good thing I got a
'We Miss You'
discount from Strawberrynet (or was that a bad thing, since it made me buy stuff?)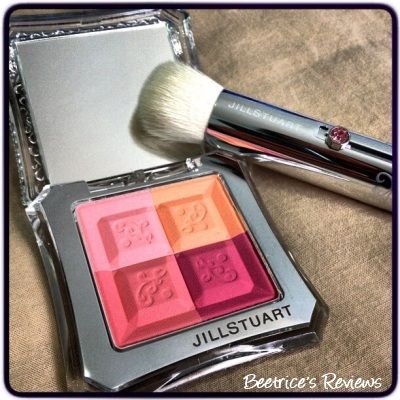 Remember how I mentioned I have a problem with digging into pretty makeup? Well, I finally bit the bullet and dug into the
Jill Stuart
blush that
Rinnah
got for me from Hong Kong! :D The swirl of colours is oh-so-pretty and goes on like a dream, I'm kicking myself for not getting around to it earlier.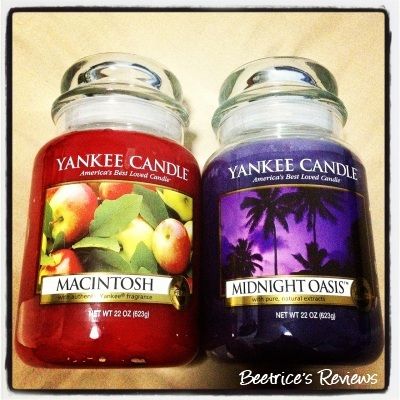 Was sending the bf off at his bus station in Novena when I came across that pretty sign we all love in the
Yankee Candle
shop –
S.A.L.E
…they were having 20% off their monthly fragrance picks, and I ended up with these…the Macintosh has my room smelling like apples now!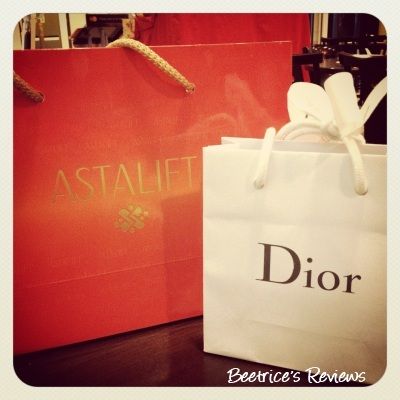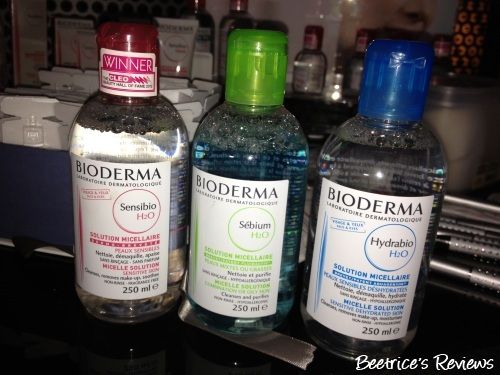 I also attended a Bellabox TGIF party (the day before I moved house, no less!), and while I'll go into the details of the event in a separate post, the most significant update for me would be that we now get three variants of Bioderma in Singapore! :) I'd only tried the pink one previously after nicking some of Tine's stash, but have got my eye on the blue variant.
While I was out with Rinnah during one of our Orchard jaunts, we passed by the new YSL store in ION Orchard (dunno if they'll eventually rebrand it to SLP per the news that's been going around?) and just decided to have a look around.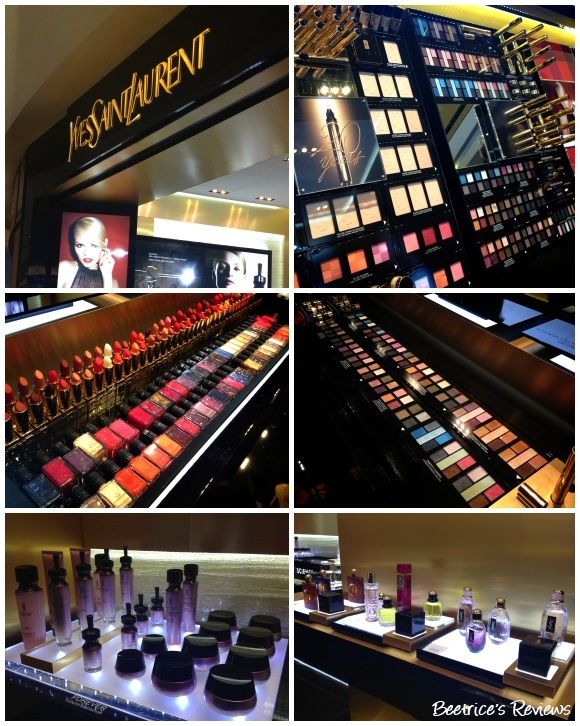 The quick lowdown – mainly focused on cosmetics, although they carry some skincare and a pretty decent selection of their fragrances. Most of the people that were in the store were all crowded around the cosmetic counter though.
As if there wasn't enough going on already, I had to renew my passport since it had just over 6 months left. The part that was stressing me out was how to get it done in one day (Sat), seeing as how I was only going back to KL for the weekend and needed the passport to get back into Singapore the next day. After seeing a couple of friends' posts on renewing Malaysian passports online, I decided to give it a try. Lo and behold, I applied for the passport on Friday morning online, printed out the receipt and brought it to the Kelana Jaya office on Saturday morning.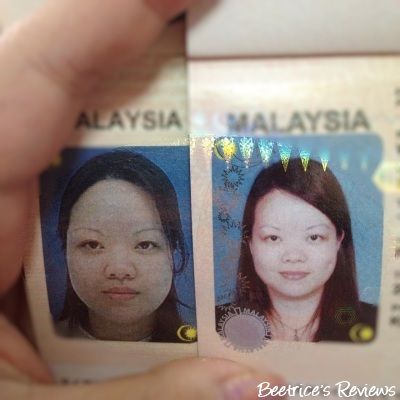 After getting my fingerprints done and waiting for the passport to be printed, I was on my merry way with my new passport in hand – total time taken at the office: 45 minutes. AWESOME! :D Btw, this is probably the first passport photo that I actually like (taken a few months back)…what a difference 5 years makes!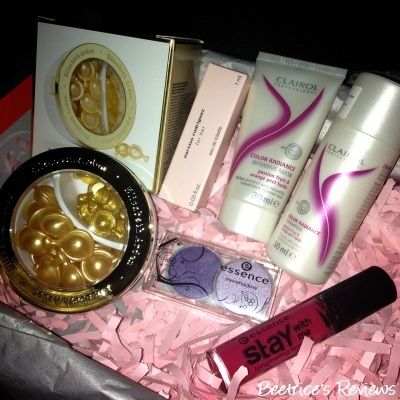 On another quick note, my
Fabulous Finds
September box also arrived on time this month! :D I must say, I'm pretty impressed with the contents – there are 3 full-sized items this time, including the
Ceramide Gold Ultra Restorative Capsules & Gold Ultra Lift and Strengthening Eye Capsules
from
Elizabeth Arden
.
Last but definitely not least…an awesome friend brought this back for me all the way from Japan. I'd gotten the
Laduree rose petal blush
previously but couldn't get the egg case to store it as it was sold out. This time around, she managed to grab a couple for me…and now my rose petals have a super pretty home!
And there you have it – a very packed month squeezed into a rather loooonnng post. Am really hoping things will settle down soon at work so I can actually get some proper posts done (it's the end of the quarter, which means plenty of budget recons and plans for the next quarter!) but for quick updates on the go, do follow me on Instagram (beetrice). Have a happy weekend, folks!
Labels: astalift, bellabox, bioderma, chanel, dior, events, fabulous finds, jill stuart, laduree, loreal, tips n news, universal studios, watsons, yankee candle, ysl