I want candy with the new L'Oreal Miss Candy Collection!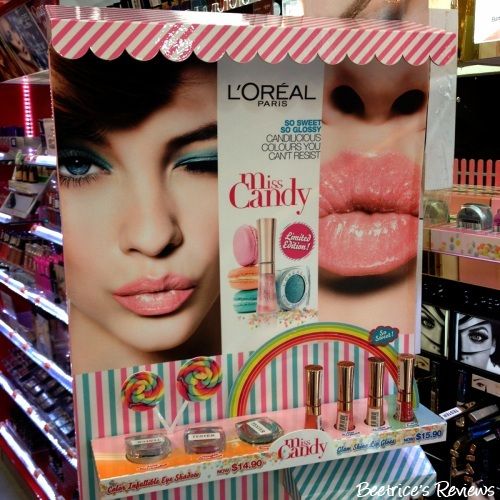 The latest collection from L'Oreal is finally here! :D As of first August, all major personal care and department stores will be carrying the L'Oreal Miss Candy Collection which is, well, carrying a whole range of candy-coloured hues!
For those who went all aflutter over the entry of L'Oreal's Infallibles into the Singapore market back in April (link
here
for those who missed it!), you'll be squealing with delight because…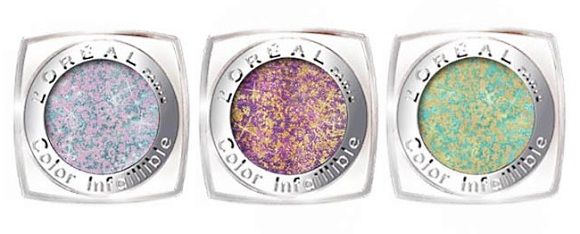 There are three new Infallibles in this collection! We have Sassy Marshmallow, Naughty Strawberry and Innocent Turquoise (SG$14.90 each) – and they're multicoloured too. In this case, I had to use a stock photo since the multicolour effect didn't show up in the photos I was trying to sneak-snap at the store. :P
Mind you, when looking at them up close, the Naughty Strawberry actually looks rather reddish in real life than the goldish-purple you see in the stock photo, while Sassy Marshmallow has a strong silvery base. Innocent Turquoise on the other hand, is a very pretty (but light) gold-green. You've been warned!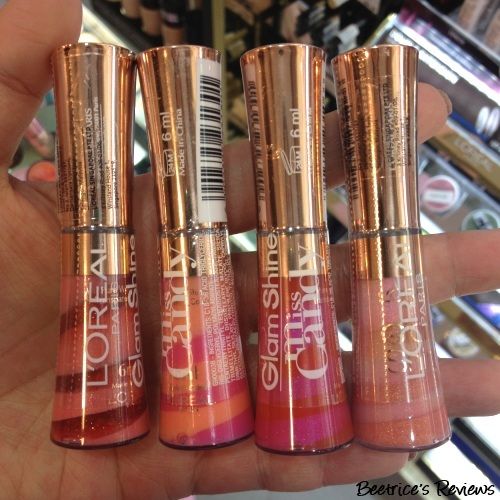 Not forgetting your lips, there are also four swirled lipglosses in this collection: (L-R) Miss Orange, Miss Raspberry, Miss Apricot and Miss Marshmallow (SG$15.90 each) that come with a heart-shaped applicator.
Personally, I'm liking the look of Sassy Marshmallow...I reckon it would look pretty good layered over a black/ dark blue eyeliner with a swipe of Miss Marshmallow on the lips. Thoughts? :D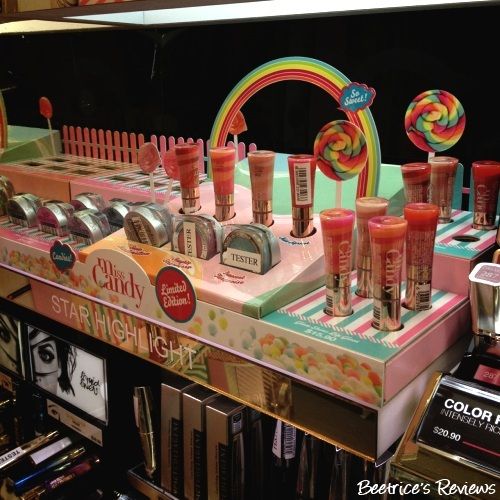 Do note though, that the Miss Candy Collection is limited edition, and will only be available in August and September. There were full shelves when I checked yesterday, so it's a good time to hit up the shops if you want first dibs on them! :)
Labels: eyeshadow, infallibles, limited edition, lipgloss, loreal