July Bellabox – Taking you around the world…
If you follow me on Instagram, you'd have seen this photo I posted of the July Bellabox below…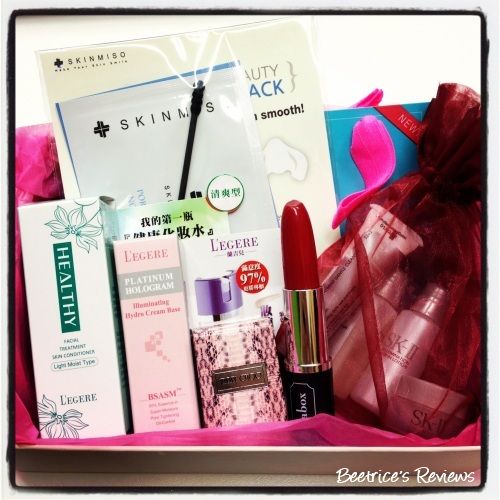 Just check out the brands included this month!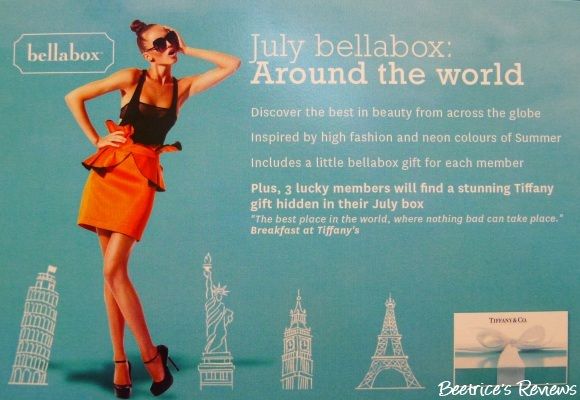 Bellabox's theme this month is "Around the world", which is bringing some of the best beauty brands from across the globe into the box's contents. This month, which also marks the increase of Bellabox's subscription to SG$19.95, Bellabox also has a super treat in store for three lucky members – a gift from Tiffany's!!
Alas, I didn't get one in my box, but the contents are gorgeous all the same – let's have a look, shall we?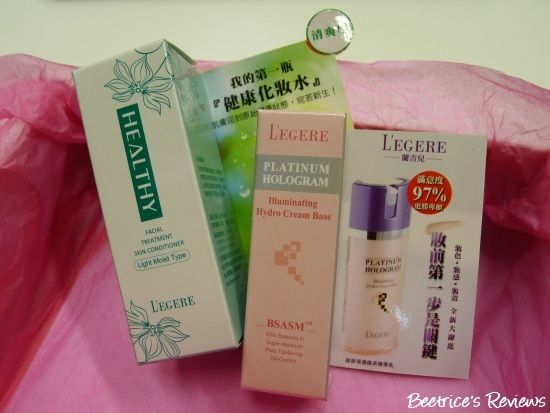 From Korea, I got the L'egere Healthy Facial Treatment Skin Conditioner and Platinum Hologram Illuminating Hydro Cream Base.
There's also a Pore Beauty Nose Pack from another Korean brand, Skinmiso (begone, blackheads and whiteheads!), as well as a hot pink Twistband from California – part of their new neon colours for summer!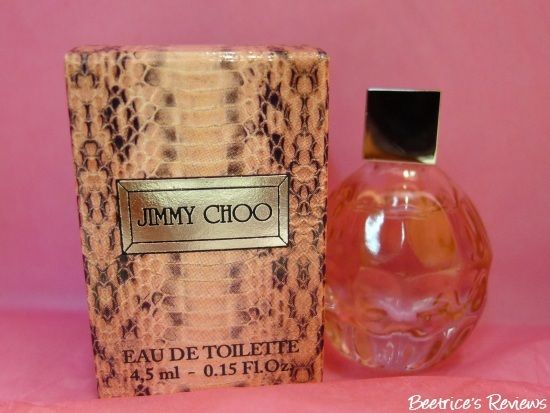 From London, we have none other than the Jimmy Choo fragrance – rather than the usual sample vials, this is actually a lovely miniature of the actual fragrance bottle and looks amazing. It's quite a strong fragrance to be sure, but from what I've smelt so far it should be quite nice.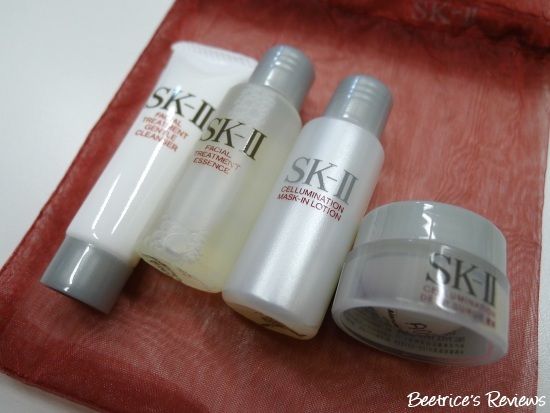 And of course, from Japan…*drumroll*…SKII! The SKII samples came in a small organza bag, and includes the Facial Treatment Gentle Cleanser, Cellumination Mask-In Lotion, Facial Treatment Essence and Cellumination Deep Surge EX samples.
I reckon they counted all the 4 samples as "one item" in the box, so you can imagine the box is quite packed this month!
The box also typically comes with a stack of flyers from the participating brands, and this month is no exception, but a cute touch would be the Bellabox lipstick pen that was thrown in for a bit of fun. :D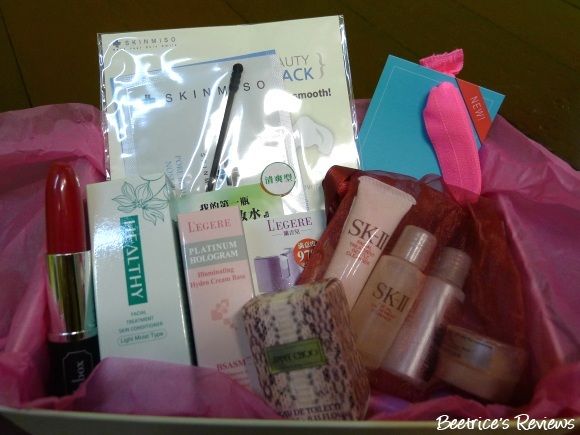 So there you have it – a more-than-decent six items in this month's Bellabox…seven if you count the lipstick pen, and a whopping EIGHT if you happen to be one of the lucky three that got the Tiffany's box!
Now, which one do I try first….??
Labels: bellabox, fragrance, jimmy choo, l'egere, sample subscription boxes, SKII, skincare, skinmiso, twistbands