Strawberry Park Resort – the best of then and now…
Note: This post series (first in a set of three) brought about a bit of nostalgia…not sure if I'm the only one that feels this way, but have a read and let me know if you feel the same? :) Photos are a mishmash of pics from my phone as well as those taken by the bf (hey, must make him do some work too right? LOL...)
When I received an invitation to the newly refurbished
Strawberry Park Resort
a couple of months back, it was like a trip back in time. It hadn't hit me until I actually did the calculations, that it had been 15 years since I'd been back to Cameron Highlands…and
*gulp*
a quarter of a century since I'd last visited Strawberry Park Resort!
My first memory of the Strawberry Park Resort was as a child – I'd gone there with my parents and paternal grandparents (remember my classic 92-yr old granny? Yeah, with her!). The most vivid memory I have of that trip? Granny complaining she would never go to Cameron Highlands again if we went any shorter than 3D/2N because the drive up made her nauseous. Not sure if it was my dad's driving or the windy road, but she puked in the apartment sink the minute we arrived. Funny that something that random stuck in everyone's mind, because that was the same incident my parents brought up when I told them I was going back to the Strawberry Park Resort. But let's move on...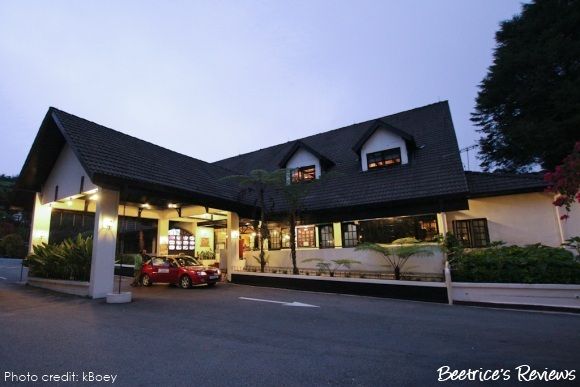 The main building was a familiar sight – this building hosts all the resort's restaurants and facilities with the exception of the Garden Terrace (located just opposite the main building) and the Mandrayu Spa (located next to Block A of the resort).
The façade of the blocks hasn't changed much in the past 25 years to retain the Tudor look, but in the 25 years or so I haven't been back, there have been four overhauls done to the resort's rooms and facilities…and oh, what a difference to the rooms inside!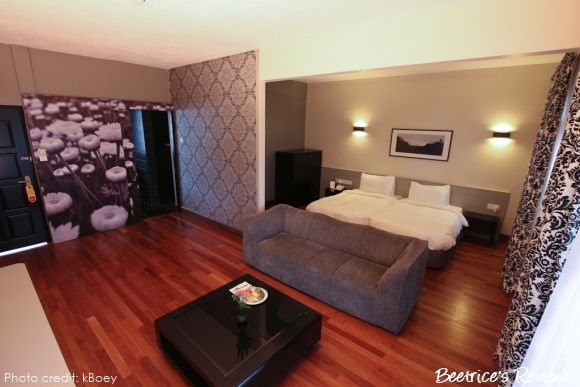 Here's a peek into our Tioga Deluxe Suite…I loved the décor and feel of the room, not to mention their beds were really nice and comfy. All the standard amenities were included, such as toiletries, hairdryer, in-room safe, minibar and TV.
The wardrobe is literally walk-in size…OMG!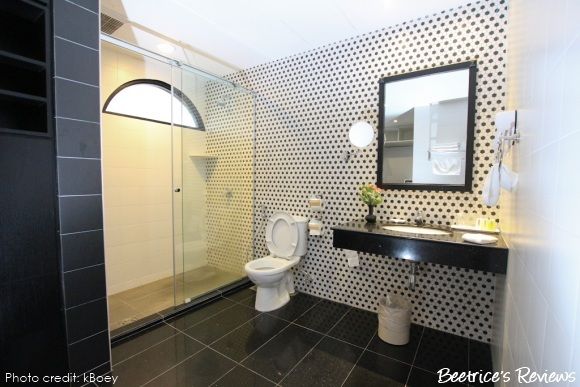 Can I have a bathroom like this in my own place? I really felt like taking the magnifying mirror home at the end of the trip (though I didn't, of course)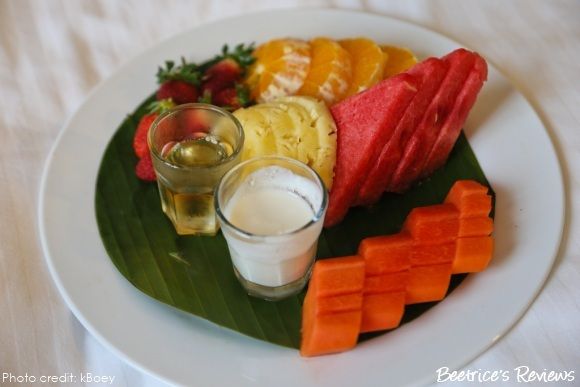 We also had a complimentary fruit platter every day that we stayed there, and I was told it's actually sent to most of their guests during their stay. To me, that's a lovely touch since you get your dose of fruits (yay!) while getting to try all the local varieties they grow in Cameron Highlands. And mind you, those fruits were SWEET! We didn't even need the honey or yogurt that came with the platter, but it was much appreciated all the same.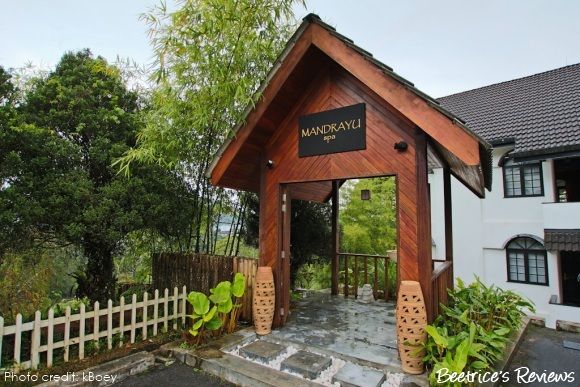 Didn't get a chance to try the Mandrayu Spa services as we were only there for 3 days and the schedule was pretty packed, but if you've always dreamed of being pampered in the middle of nature, this comes pretty close.
The spa pool and massage area are in sheltered pods outside if you love the nature surroundings, but you can opt for a more enclosed area if you're feeling a bit bashful. :P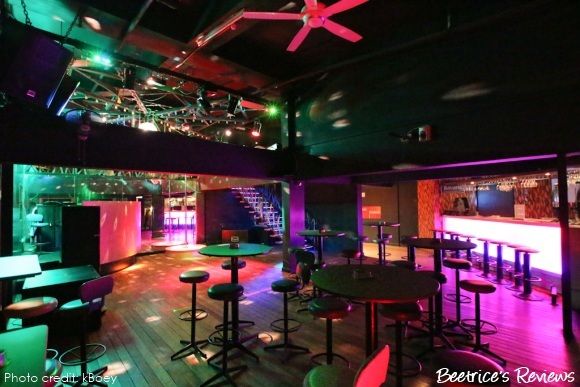 Wildberry Bar – located in the basement of the main building…only popped in to have a quick look since we had to wake up early the next morning to catch the sunrise, but I was pleasantly surprised that their selection of tunes were quite current. No techno Spice Girls songs, thank god!! (you never know, right?)
Another place I saw only briefly was the Tudor Lounge and Grill, which is on the second floor. There's a lovely candlelight dinner set available for couples and quiet if you just want to enjoy each other's company. As for us? Err…we decided to go walk off our buffet dinner (more on that later) at the Brinchang night market. Romantic fail, that one… :P
Heated pool, anyone? The resort managed to squeeze a small pool (as well as squash court) into the main building…tiny, but sufficient for doing laps if you want to work off your meals. :D
Now do you see what I mean about the mix of then and now? I love how the resort has managed to retain the charm of the old facades and exteriors, while fitting the rooms and facilities with top notch equipment. The only drawback to this sprawling place is that there are no lifts available, so you'd better be prepared to work the "stair master"…
Safe to say, before I even go into the next 2 parts of this series, we had an amazing time there (journey on the windy road notwithstanding!). Every single staff I came across had a ready smile and was quite chatty. Many of them had been there for years, and when I say years I mean 10 and up...mind blowing, isn't it?
From the gardener who randomly walked past guests at the Garden Terrace dropping off Japanese tomatoes fresh off the vine from the resort's garden telling visitors to "just wash and eat, they're sweet!", to the Orang Asli resort driver who patiently ferried us from spot to spot up Brinchang at 6am in the morning just so we could take photos of the sunrise...it was just awesome! :D
Stay tuned for part 2 and 3 of the Strawberry Park Resort series……there's food (oh god, the food!!) and activities coming up! :D
Labels: cameron highlands, strawberry park resort, travel