Getting the 'Emma Watson' pout with Lancome Rouge in Love…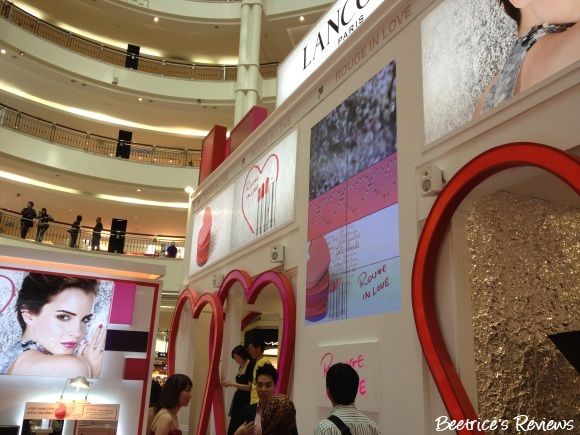 A few weeks back, Lancome held an event for bloggers to introduce us to the latest Rouge in Love range. In typical evurl fashion, all we ended up doing was yakking up a storm, taking pics of the products and camwhoring (which doesn't happen as often as you'd think, given that we're spread all over KL and beyond now!)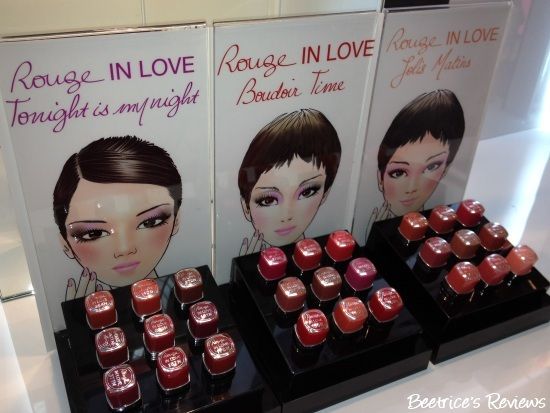 Lancome Rouge in Love comes in 27 shades divided into 3 themes – Tonight is my night, Boudoir Time and Jolis Matins
Rouge in Love as a lipstick is remarkably sheer and – dare I say it – quite slippery, which was even more obvious when they got us to play with the shades in a "face art" contest. Personally, it felt closer to a tinted balm with a bit more colour, although the finish is lovely. There's also a mix of finishes available, which is great.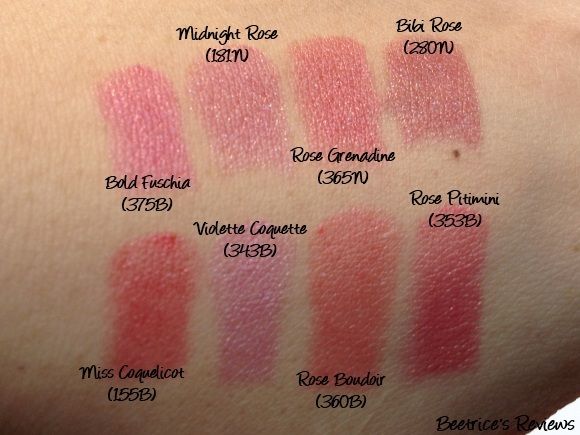 Out of all 27 shades, I thought I'd share with you 8 of my personal picks – funnily enough, they all fall within the "Tonight is my night" and "Boudoir Time" ranges.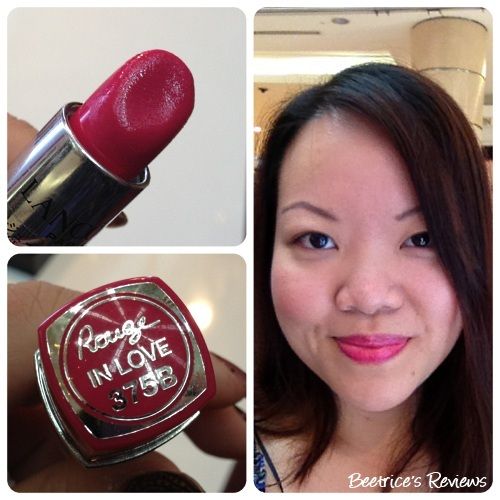 One of my absolute favourite colours – 375B or Bold Fuschia,
also unofficially known as the "Emma Watson" shade because that's the colour she wears in the advertisements.
(Edit: The hue worn by Emma Watson is Miss Coquelicot/ 146B - am now confused as heck because the press release says Miss Coquelicot is 155B!)
:D Hey, if I can't look like Emma, at least my lips can feel like hers (I think).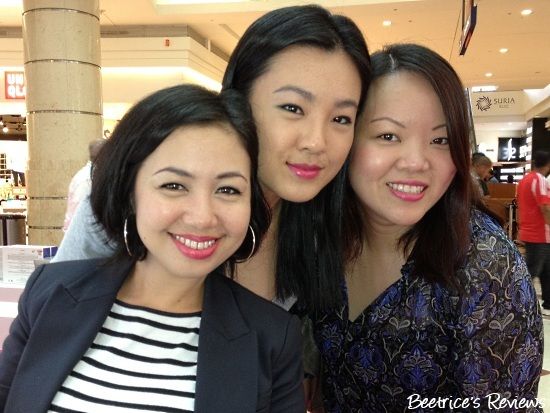 The thing about Rouge in Love is that it'll translate slightly differently on each wearer – obviously we're no Emma Watsons, but you can see how 375B looks remarkably similar (and yet not quite) on
Yani
,
Dom
and myself. The phrase
"same same, but different"
comes to mind…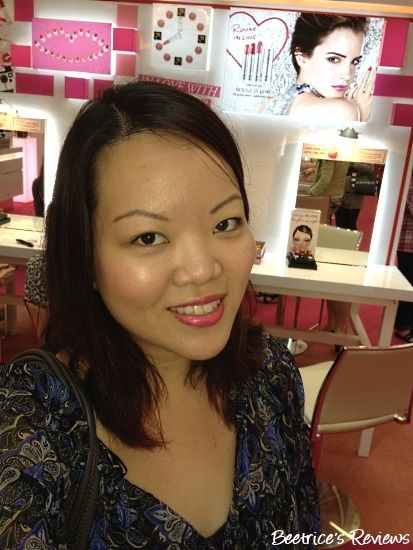 Last but not least, me being a bit narcissistic (look at me!) Haha..it was actually the first event I'd attended in KLCC in quite a while, and it was awesome catching up with the rest of the evurl ladies again (cue hysterical and side-splitting laughter session).
Lancome Rouge in Love retails at RM75, and will be running several promotions and events around Rouge in Love. For updates on promotions on Rouge in Love, do hop over to and follow the
Lancome Malaysia Facebook page
.