Crayola Mini Nail Polish set!!
OMG who remembers having Crayola crayons as a kid? *waves hand frantically in the air* Seemed like the kid with the biggest box of crayons or colour pencils and the most colours won almost god-like status in the classroom. :D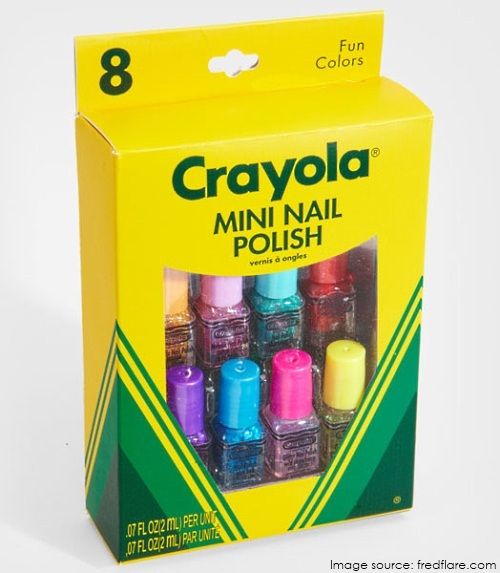 When I came across this oh-so-ADORABLE Crayola mini nail polish set, my jaw dropped. Gimme. NOW. I'm so going to try and get my hands on this!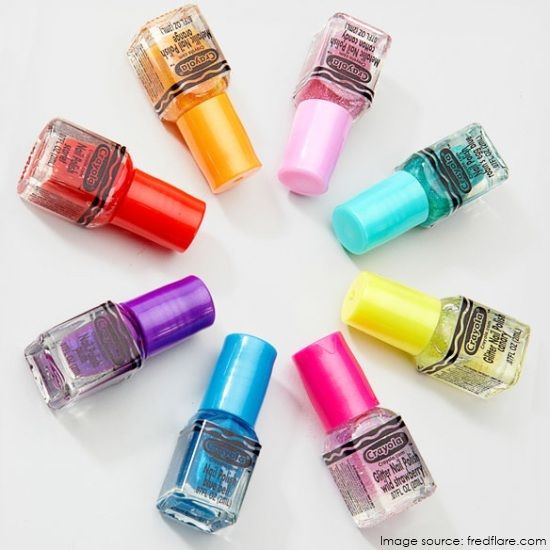 There are 8 colours in total, supposedly from the most popular colours – they'd be awesome to use for a rainbow-hued manicure, don't you think? Each bottle is 0.07oz so it's not a lot of polish, but then again it really is more of a novelty than a full-fledged collection.
The Crayola Mini Nail Polish Set is available on Fred Flare and retails at US$12.
My favourites out of the lot are the orange, robin's egg blue (hel-lo Tiffany's!) and plum (d-uh!). What's your favourite? :D
Happy Friday peeps!
Labels: funny, nail products, tips n news