China Glaze Prismatics and their latest counter in Isetan KLCC…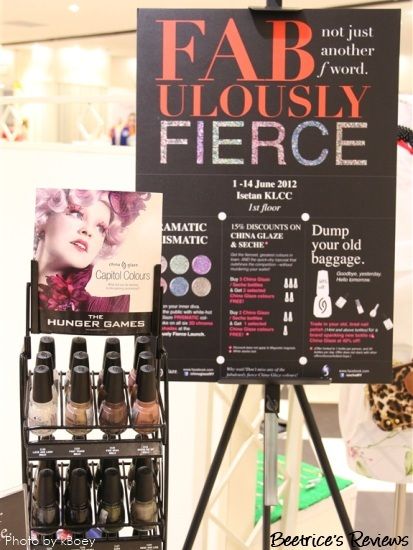 For all nail polish fanatics, you would have heard that China Glaze finally opened their own counters in Malaysia. Previously, there had been of course, stocks brought in by independent blogshops and the like, but now they have not one, but 2 official counters in Isetan 1 Utama and Isetan KLCC.
Did you know that China Glaze is not from China as the name may imply? They're from the USA, but are so named because they contain China Clay which as a nail hardener (the same material that gives porcelain its shiny finish!). All their products are free of DBP, Toulene and added Formaldehyde as well.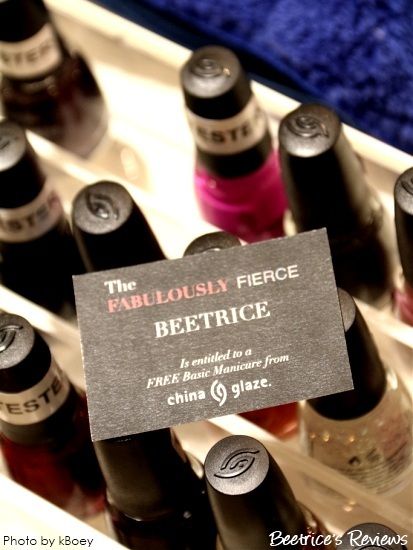 Feeling "fabulously fierce", as my tag says…*wink*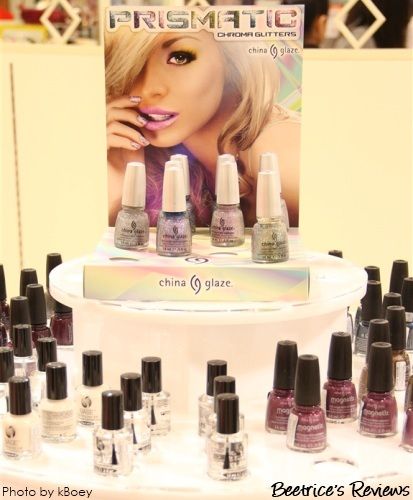 The counter in KLCC just opened recently, and along with an introduction to the brand and its current counter (they also carry a range of Seche products), we were also treated to a preview of the latest China Glaze range to be introduced in Malaysia. I kind of gave it away in the title… :P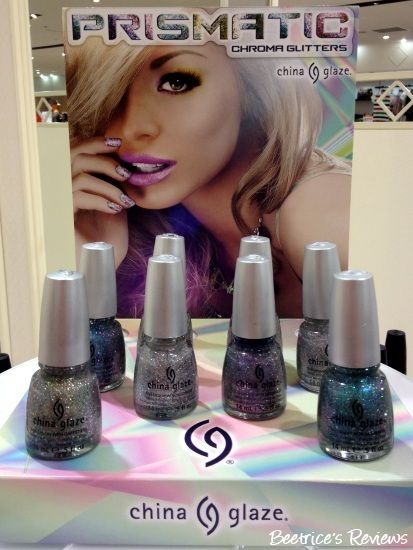 It's none other than the China Glaze Prismatic chroma glitter range!
There are a total of 6 shades available as shown above – names and descriptions below are from left to right:
Ray-diant – greenish-gold shimmer with silver, pink, green, orange and blue specks
Polarized – metallic silver sheen with yellow, pink, orange and green glitter
Liquid Crystal – bright blue holo with a purple tint as well as silver, gold, green, pink and orange dust
Prism – grape-purple holo with pink shimmer and pink, blue, green, orange, silver and gold glitter
Full Spectrum – baby pink-magenta holo with silver, gold, blue, pink and green particles
Optical Illusion – aqua green with a hint of purple and pink, yellow, silver, orange and green flecks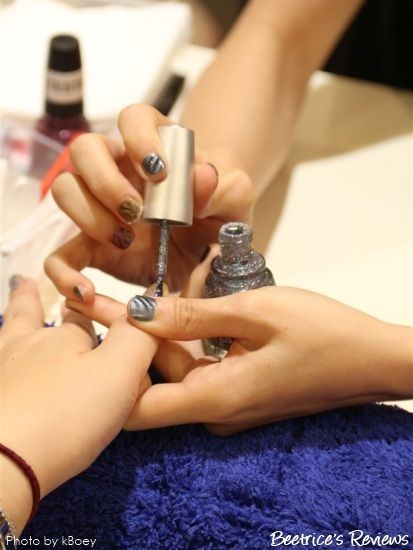 I had a manicure done with the Prismatic polishes as well while we were there – and just check out my manicurist's nails which feature the China Glaze Magnetix polishes, cute right?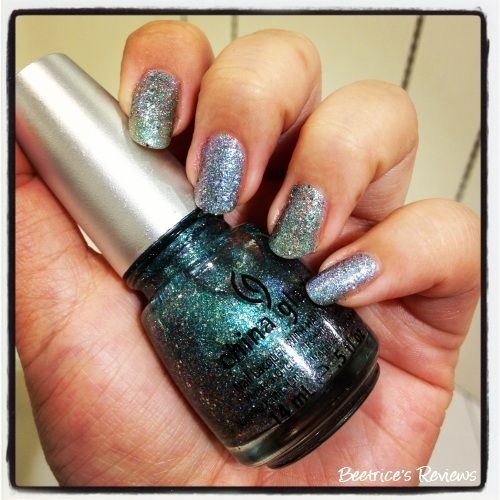 And voila! I opted to alternate two shades from the Prismatic range – what you see is Optical Illusion (green) on my pointer and ring fingers, and Liquid Crystal (blue) on my middle finger and pinky.
China Glaze Prismatic combines glitter and holographic bits to create a "holo but more" effect, which also means that your nails will have a textured finish to it. And no, 3 layers of Seche Vite will not help – trust me, I tried! For someone who's more used to smooth nail surfaces, this felt a bit weird but nothing to be too concerned about seeing how gorgeous the colour effect turned out.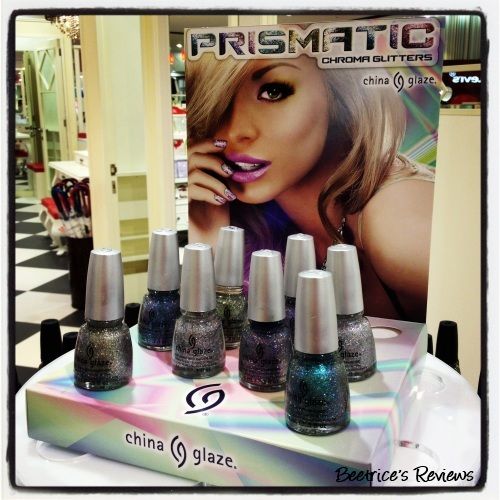 China Glaze Prismatic is available from June onwards at Isetan 1 Utama and Isetan KLCC. Products retail from RM42 onwards.
For news and promotions, you can hop over to their
Facebook page
. :)
Have you tried China Glaze before, and did any of the colours catch your eye?
Labels: china glaze, events, nail products