Bellabox June box – the best so far (and an important announcement)…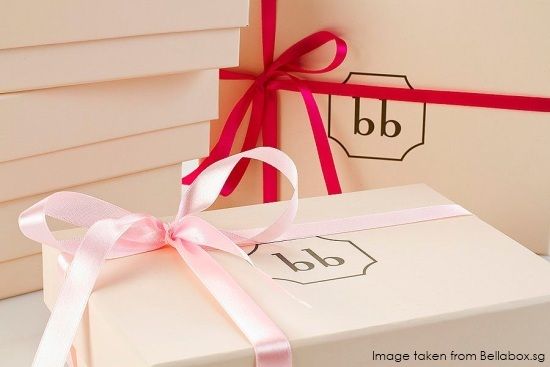 It's a bit late in the month, but I thought I'd keep up with sharing what I've gotten in my Bellabox this month – simply because it's been one of the absolute best so far! Themed the "Summer Upgrade" box, I ended up with not the usual 5, but 8 items in the box. Granted, there's no full-sized item in this box as with some of the previous ones, but they're pretty nifty all the same – have a look! :D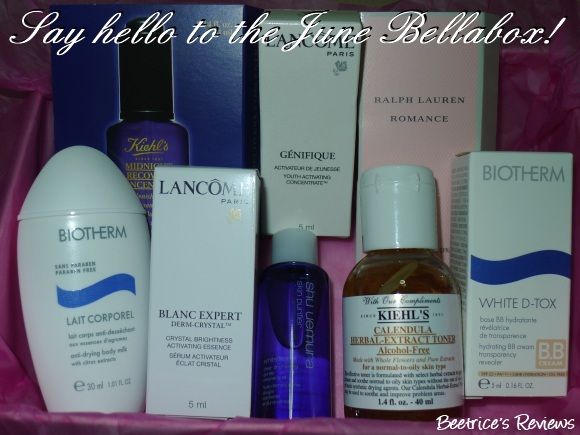 And this is what I got in my box (clockwise from top left):
Kiehl's Midnight Recovery Concentrate (4ml)

Lancome Genefique Youth Activator (5ml)

Ralph Lauren Romance (vial)

Biotherm White D-Tox BB Cream (5ml)

Kiehl's Calendula Herbal-Extract Toner (40ml)

Shu Uemura White Efficient Gentle Cleansing Oil (20ml)

Lancome Blanc Expert Derm-Crystal (5ml)

Biotherm Lait Corporel Body Moisturiser (30ml)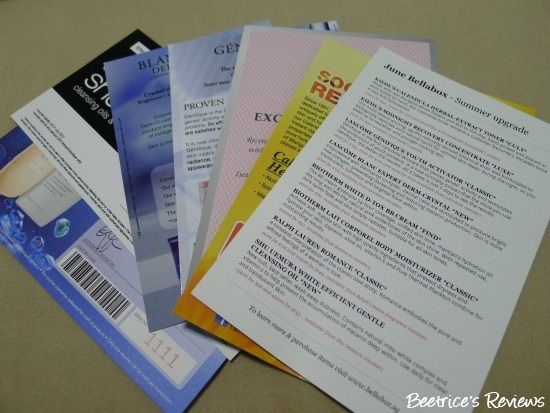 There was also a host of discount vouchers which is to be expected, but I liked that they're not considered as part of the box but rather supplementary in case you really like the items and want to purchase the full-size.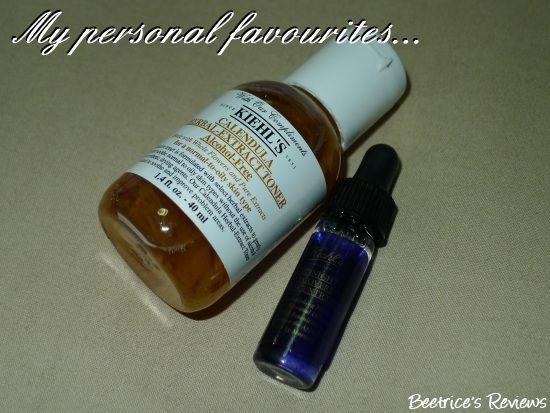 Out of the whole box, these two were my personal favourites, both coincidentally from Kiehl's – the Calendula Herbal-Extract Toner and the Midnight Recovery Concentrate.
The Calendula toner is an awesome travel size, and is an exact replica of the full-sized version, down to the marigold petals in the bottle (yes, being very superficial here but I love touches like that!). The Midnight Recovery Concentrate also comes in a sturdy glass bottle with the dropper, which makes it easy to dispense, as well as to refill when I go travelling since I already have the full-size bottle. By comparison, the previous sample of MRC I'd tried from Kiehl's came in a blister pack where you snapped off the top so definitely no reusing! :D
IMPORTANT ANNOUNCEMENT:
Bellabox will be increasing their monthly subscription to SG$19.95 from 21 June onwards (the box previously cost SG$15). New members who sign up on or after 21 June will pay the new rate, while existing members will enjoy the current rate of SG$15 for the July box before paying the new rate from August onwards.
Personally, if Bellabox continues to deliver boxes such as you see this month, I'm more than happy to continue with them. I haven't gotten a dud box yet, and the folks at Bellabox have been nothing but open to feedback and honest about their shortcomings.
Anyone else have feedback on their Bellabox, or thoughts on the price increase?
Labels: bellabox, biotherm, fragrance, kiehls, lancome, sample subscription boxes, shu uemura