The week in Instagram…
It's been a long and busy week since coming back from Melbourne, and I thought I'd just share some of the moments with you via Instagram. If you're already following me on Instagram, you should have seen most of the photos below…and if you're not, well, why not? :D If you're into beauty, pets, food and a bit of random scenes here and there, my username on Instagram is beetrice.
And now, on to the highlights of the last week!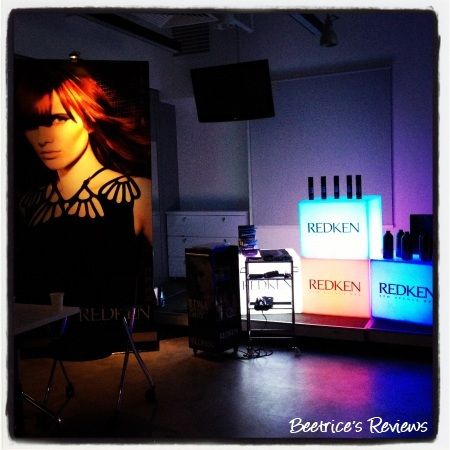 On Tuesday, Redken kindly invited me to a hair workshop with Canadian hairstylist Jorge Joao who was in town in conjunction with their show at the Audi Fashion Festival. I'll go into a detailed post about this later since he did share some great tips, and I learned how to do a super quick side braid to my hair too!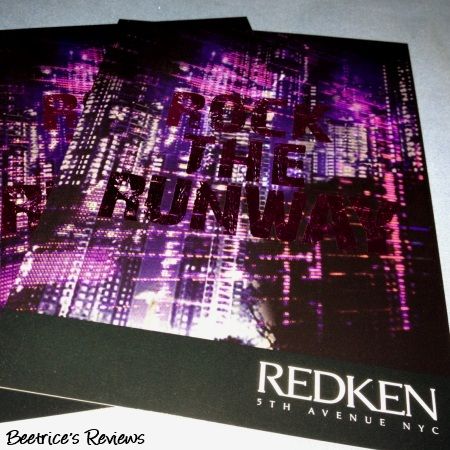 My invites to Redken's Rock the Runway show at the Audi Fashion Festival on Thursday! The waiting itself was killer, but thankfully we stood near the door where there were gusts of air-conditioning everytime the security let someone in/out. (They wouldn't let us in early since they were still changing sets)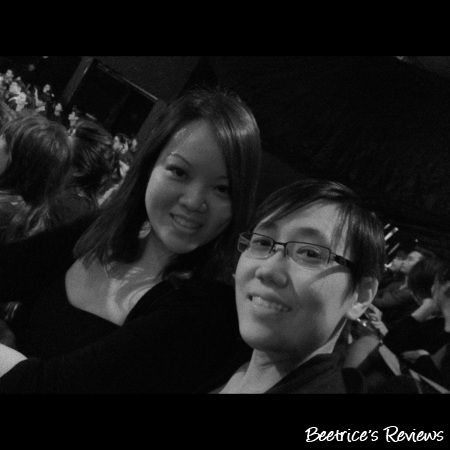 When we were finally let into the show, there was another long wait for people to take their seats – to be honest, it was quite chaotic with ushers guiding people one way then another…but oh well…and so when there's nothing to do but wait, I got snap-happy with
Rinnah
. :P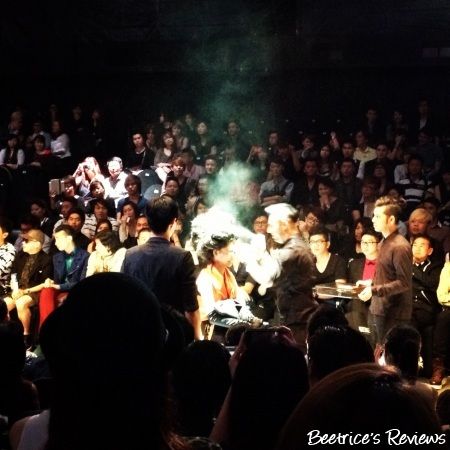 The show itself was about 40minutes in length, but the highlight would have been the 'live' show by Jorge…just check out that cloud from the amount of hairspray he used to hold the style in place – and all done in under 10minutes too! (more on the fancy hairstyles to come in another post)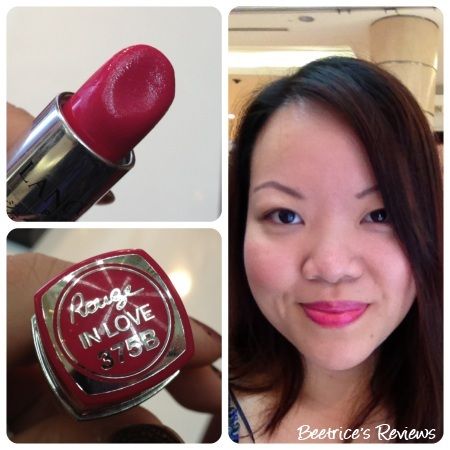 Saturday was all about events as well…there was the Lancome Rouge in Love roadshow and event happening at KLCC, and after being told by Tine about what we now call the "Emma Watson" shade (the colour she wears in the advertisements), I simply had to give #375B a try…not too bad I reckon?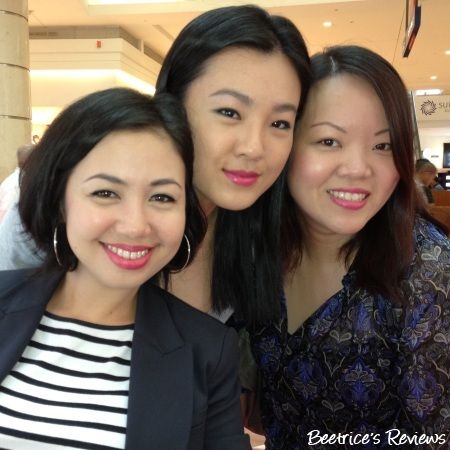 The same hue came out slightly different for each wearer – on Emma it comes across as closer to fuschia, but in this case with
Yani
and
Dom
(yes, we're all wearing the same lippie!), it's a matter of
"same same, but different"
…LOL! It was great catching up with the usual culprits over lunch too, and darn, I miss you evurl ladies!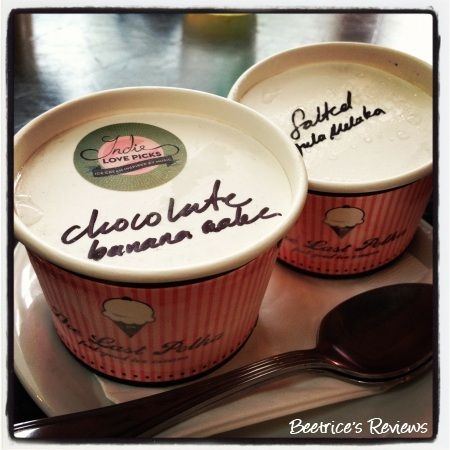 Indulged in The Last Polka ice cream while waiting for my next event…their new Chocolate Banana Cake is pretty cool (with real cake chunks in it!) and of course, I could never say no to Salted Gula Melaka…this flavour is and will always be my favourite!
One of the items spotted during the Silkygirl event on Saturday was this tri-colour lipgloss (reminded me somewhat of MAC). I was told this is limited edition and has been out since April in 5 shades, but I haven't seen it around. Has anyone tried it?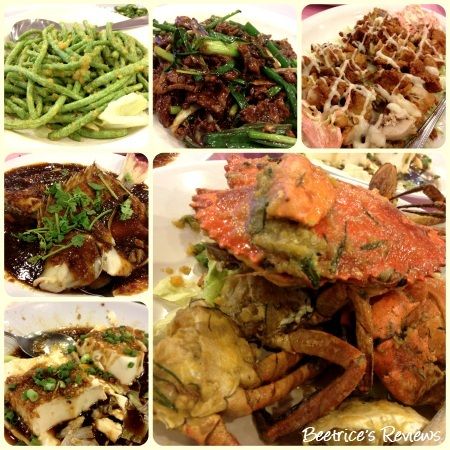 The rest of Saturday was spent in Seremban, which is a haven for cheap and FAST food…all the dishes you see above came out within 15minutes of ordering! And ooohhh the salted-egg crabs – my gran has suddenly developed a taste for this…after 92years! We couldn't say no to the old dame, so who am I to decline? *wink*
Granny doing what she does best, but now we've discovered the mahjong queen has a telltale smirk (captured here!) every time she's about to win – not that we can do anything to avoid losing money to her though…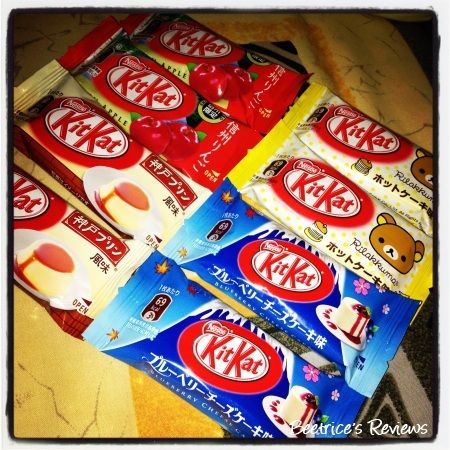 Welcome to my Kit Kat heaven…all thanks to a friend who surprised me with these from her trip to Japan! :D Thank yous babe, you know who you are!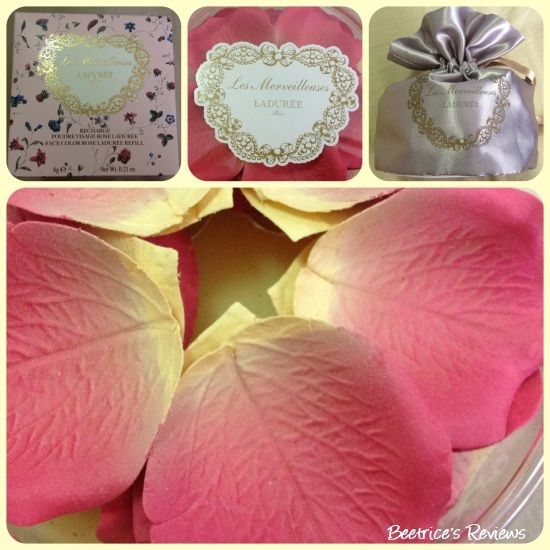 Last, but certainly not least…said friend who went to Japan got me my Laduree rose petal blush!! The photos don't even begin to do it justice and I'm still hankering to get my hands on that pretty egg it's supposed to be housed in, but for now I can say I CAN HAZ LADUREE! :D :D :D
Yes, I'm that excited. It smells exactly like roses and has so much detail you can even see the rose veins in the pattern. *satisfied sigh*
How was your week/ weekend? I'd love to hear about it! :D
Labels: audi fashion festival, blusher, food, laduree, lancome, lipgloss, lipstick, redken, silkygirl