Random Conversations: What would you put in your beauty box?
A few weeks back, I was chatting online with Paris about random things and the topic switched to beauty boxes, also known as sample subscription boxes (Don't you just love random conversations? Never know where they're going to lead!) and what we would have put into our own if we could make one. Which leads me to today's topic…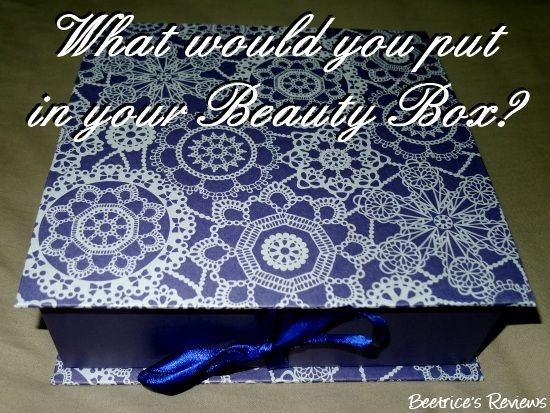 Of course, normal beauty boxes have to take into consideration factors such as cost, packaging, or even sponsors but in this case I ignored everything else, so take it as a box with some of my favourite items that I'd want to share with you.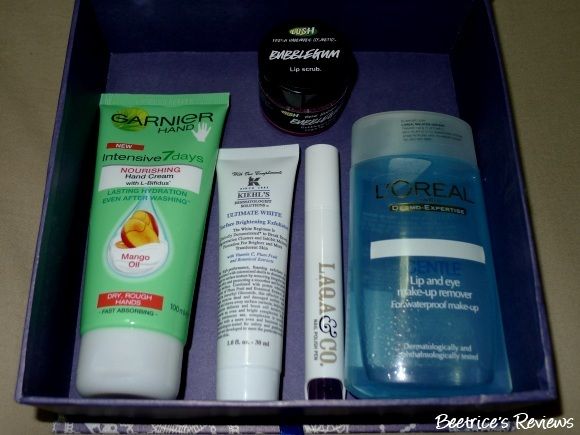 These would be the 5 items that I would have put into my beauty box (if I did one, that is!)
Garnier Intensive 7-days Nourishing Hand Cream with Mango Oil – I first came across this when Tine wrote about it, and after getting a few tubes in Melbourne, I'm hooked! Everyone should have a tube of this on their person at all times, 'nuff said.
Kiehl's Ultimate White Surface Brightening Exfoliator – I used to think this was good, and then my tube mysteriously disappeared one day. I found out many months later that my gran had inadvertently nicked it to use, and we were wondering why her skin was so fair! Sold!
LAQA & Co Nail Polish Pen – I got one of these from Bella Box, and this is fun to use. I love that the brush tip is nice and thick so the polish goes on really easily even for nail polish noobs like me. :D
L'Oreal Dermo-Expertise Gentle Lip and Eye Makeup Remover – I've been using this for quite some time now, and it works wonders on waterproof makeup (especially mascara, the little buggers stick to everything!)
LUSH Bubblegum Lip Scrub – Let's just say scrubbing my lips has never been so much fun or tasty! With a sugar lip scrub, the biggest problem I have is stopping myself from eating it while I'm scrubbing my lips!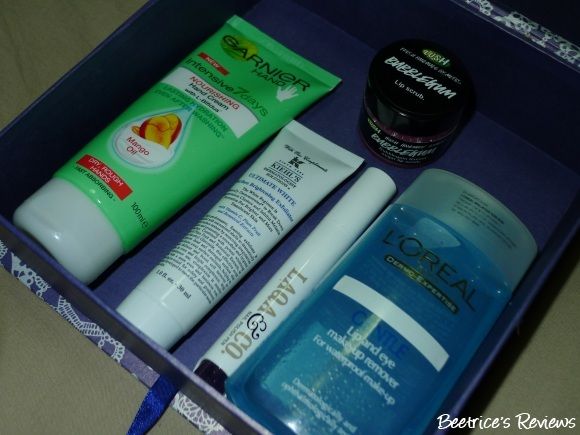 And there you have it! Come to think of it, apart from the LAQA and Kiehl's, the rest of the other items are actually quite affordable (under SG$10 each) so who knows, it might be possible! :D
Just have a look at what the other ladies would put in their beauty boxes:
So now it's your turn…what would you put in your beauty box? :D
Labels: garnier, kiehls, LAQAnCo, lipcare, loreal, lotion, lush, makeup remover, nail products, sample subscription boxes, scrub