Melbourne Haul – Part 1: Cosmetics!
Now that I've finally had a bit of time to sort through all the stuff I brought back, I realised my purchases fell into rather distinct categories! What to do, I'm probably quite a creature of habit eh? :P
Anyhoo, I thought I'd share the cosmetics bit with you today (I'll save the bigger bottles and tubes for the next part)…some of the items were bought and some were given, but they're all gorgeous! :D
First up are the nail polishes – can't believe I came back with 13 bottles! *shock*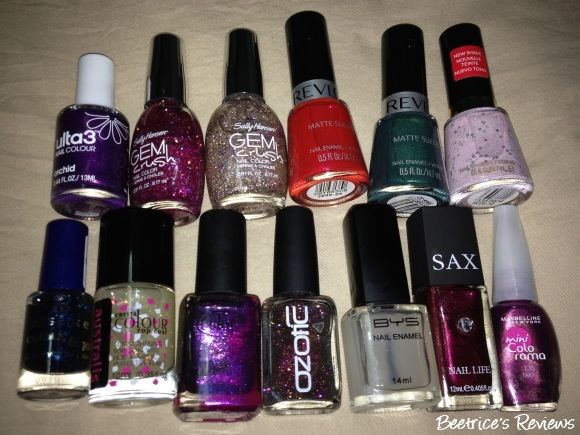 Top Row (L-R): Ulta3 in Orchid, Sally Hansen Gem Crush in Lady Luck and Big Money, Revlon Matte Suede in Fire Fox and Emerald City, Revlon Starry Pink
Bottom Row (L-R): Essence Nail Polish in Blue Addicted (finally!!), Australis Crystal colour Top Coat, some purple shimmer polish (I can't quite make out the name of because the bottle leaked over the label), Ozotic Elytra 530, BYS Matte Topcoat, SAX nail polish in No.54, Maybelline Mini Colorama in 135 Tart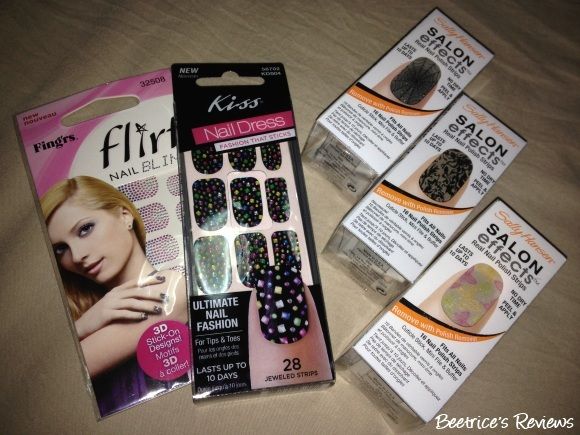 I also picked up several boxes of Sally Hansen Salon Effects since they were on sale – at Target it was 40% off at one point, and some were on cheap sale at the local chemists. On the left are press on wraps that have 3D patterns on them…I might just try the Kiss Nail Dress ones for the Gaga concert next week!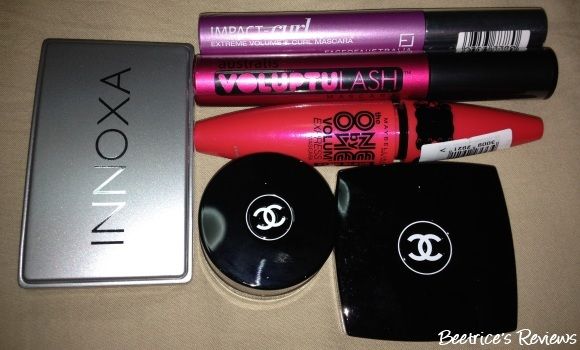 Next up is mascaras and eyeshadows –
Tina
kindly let me try the Face of Australia Impact Curl mascara (which the Aussie ladies have been raving about), and I picked up the Australis Voluptulash mascara on
Tine
's recommendation. The fat red tube is Maybelline's One by One Volume mascara which I believe was a limited edition (with the corset print). The Chanel and Innoxa eyeshadows were inherited from Tine, and OMG they're absolutely gorgeous colours!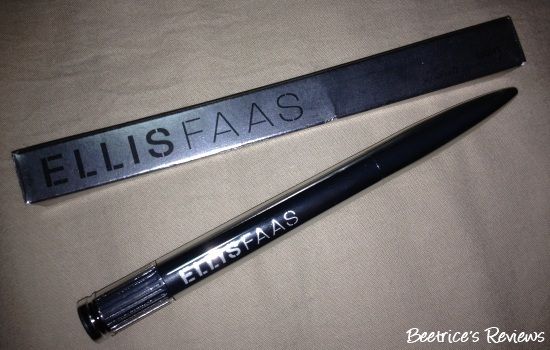 One of the more expensive items in my cosmetic stash this visit – an Ellis Faas Eye Light pen…I tried it on at the Becca (I mistook Becca for Mecca *smacks forehead*) Mecca Cosmetics outlet, and fell in love with the colour. :D
Last but definitely not least would be all the lip products…there are a few too many in the photo below to name in sequence, so you'll just have to match the product to the photo, yeah?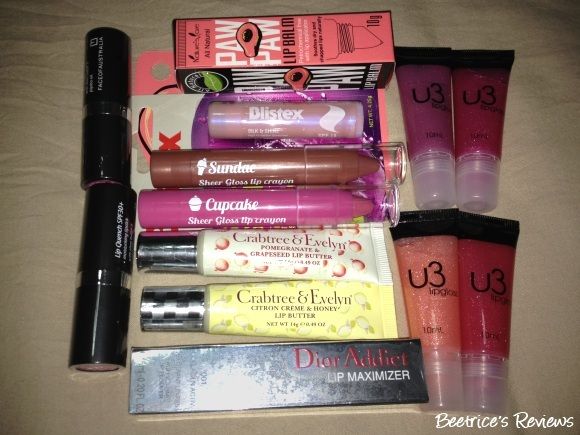 Face of Australia Lip Quench in Forbidden Fruit and Malibu Barbie (thanks Tina!), Nature's Care Pawpaw lipbalm, Blistex Silk & Shine lipbalm, Face of Australia Sheer Gloss Lip Crayons in Sundae and Cupcake, Crabtree & Evelyn Lip Butters in Pomegranate & Grapeseed and Citron Creme & Honey (both of these smell and taste so good, I should have bought more!), Dior Addict Lip Maximiser (bought on the plane to Australia) and a bunch of U3 lipglosses.
And there you have it…I don't think I did too badly right? There's still a whole pile of body and hand creams, lotions, body products, face mists, oils and more to go through… :D
So tell me, did anything in this pile catch your eye? *wink*
Labels: australis, blistex, BYS, chanel, crabtree n evelyn, dior, ellis faas, essence, face of australia, fingrs, innoxa, kiss, maybelline, natures care, ozotic, revlon, sally hansen, SAX, shopping, ulta