Happy Labour Day - Beauty Stuff I Keep at Work...
Hello from Melbourne!! :) I've been up for over 24hours straight and counting, but that's what a holiday's about, right?
But that brings us to today's post - a while back, some of the evurl ladies got to talking and we thought it would be interesting to see what kind of beauty products we keep at the workplace...and what better day than one when we're NOT in the office?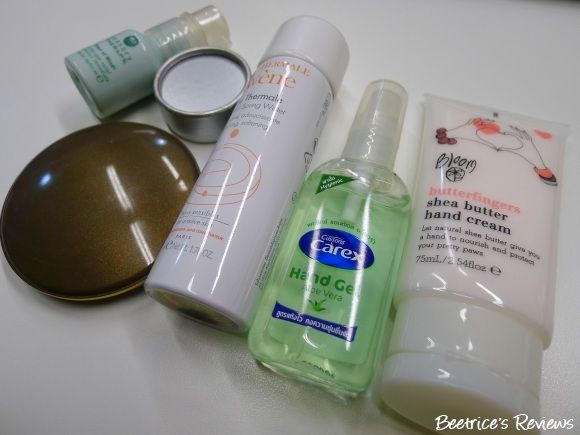 So here's my modest collection (besides the necessary stash of sanitary products of course):
• Revlon New Complexion Powder (to keep away the shinies)
• Origins Peace of Mind (not quite beauty related, but keeps the frowns from work stress at bay!)
• Stila eyeshadow duo in Mara Simba (awesome neutral hues for that quick touchup before after-work events)
• Avene Thermal Spring Water spray (when I need a spritz of refreshment or if my skin is feeling a bit dry from the air conditioning)
• Carex Hand Sanitiser (besides the obvious, it's great for cleaning my handset as well!)
• Bloom Butterfingers Shea Butter Hand Cream (dry skin and grotty cuticles begone *wink*)
And there you have it...now it's time to hear from the rest of you! What beauty stuff do you keep at work?