Back from Melbourne!
WARNING: VERY picture-heavy post!
View of the Melbourne sky line at night from the Eureka Skydeck – 88 floors up!
Hel-lo peeps, didja miss me? :D The last 2 weeks have been absolutely *heaven* in Melbourne, and safe to say I didn't want to come back at all…alas, that was all the time I could squeeze so it had to do.
When looking through my photos, I realised that I'd used my iPhone 4S as my default camera as opposed to my Lumix (not to mention posted rather a LOT of photos on Instagram!) so I'm going to share this trip through my Instagram pics…
My host for most of the trip was none other than cousin
Tine
, who played host, tour guide and general shopping buddy…she's probably the biggest reason why I've gone there twice in the last two years – well, that and she keeps tempting me with all the good stuff in Melbourne!
One of the 'must do' items on my list was to get my nails done at
Tsumiki Design
by
Clara
. After seeing Tine's
McQueen nails
, I didn't have to think twice. I had told Clara I wanted a paisley-ish design and I knew the woman was talented, but OMG she still blew my mind when I saw the end result. Mind you, the design was hand-painted on with a TINY brush, and the attention to detail is astounding. I still have them on after over 2 weeks, and beyond a bit of tip wear (and me chipping my darn nail) it still looks darn good!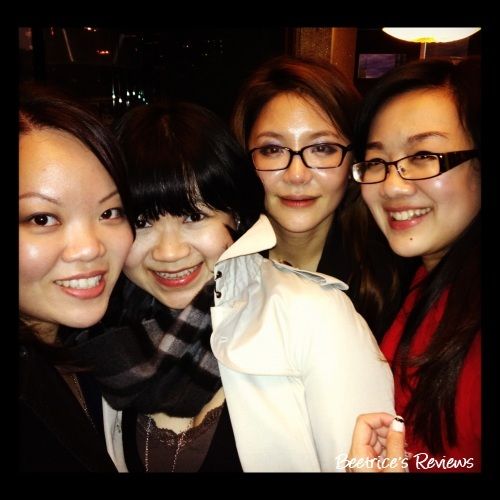 What would a trip to Melbourne be without meeting up with bloggers that you interact with online but never get to meet in person eh? A bit of a bummer that the meeting with
Emily
and
Ling
fell through, but I'm glad the dinner with
Geek
,
Tina
and Tine happened – was the first time meeting Tina, and that woman is a SCREAM. Am rather sad she's gonna be leaving Melbourne soon, but hey, there's always Taiwan/ Malaysia/ Singapore, right?
And oh the food…it was a good thing we did a lot of walking because otherwise I'd have come back 2 sizes bigger. Just check out a choice selection of the food…
Kettle chips – I didn't see this brand around last year, and the roasted pepper & sour cream variant is to DIE for…*slurp*
Vietnamese at Thanh Dat – had a good giggle since the name pronounced in Cantonese means something else!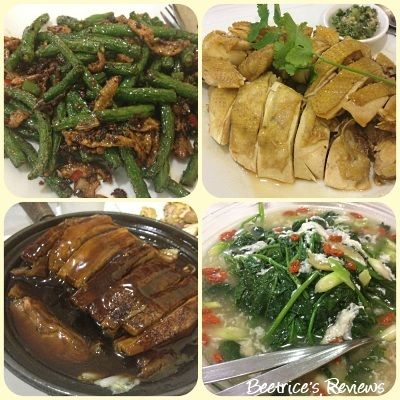 Excellent salt-baked chicken and other piping hot foods from the Hakka Tea House in Glen Waverly…
A funny sign at Grill'd along Lygon Street – can't speak to its enforcement though, because after I tweeted a photo of my burger, their twitter handle replied me saying they liked the photo and hoped I enjoyed my meal. LOL!
The Perfect Pear burger from Grill'd…awesome stuff, and spectacular fries!
Managed to catch up with
Eevon
and a childhood friend Charms (who by the way, makes
DELICIOUS desserts
!) for fusion food at Red Spice Road – if you're ever there, go for the early bird banquet. The roast pork belly and prawns are a must-have. :D
Salted Caramel Cupcake from Cupcake Central…am beginning to like this flavour just a little too much…
Clams and chorizo in white wine at Movida…
A typical big breakfast at Sass Café out in Richmond…
One of the best desserts I had – rhubarb and frangipane tart with creme anglaise and yogurt sorbet at the Tokar Estate out in Coldstream (also one of the LONGEST lunches I ever had – our 2 course meal took almost 3 hours!)
Hellenic Republic on Lygon Street receives rave reviews, and it's not hard to see why – these are just some of the appetisers we had…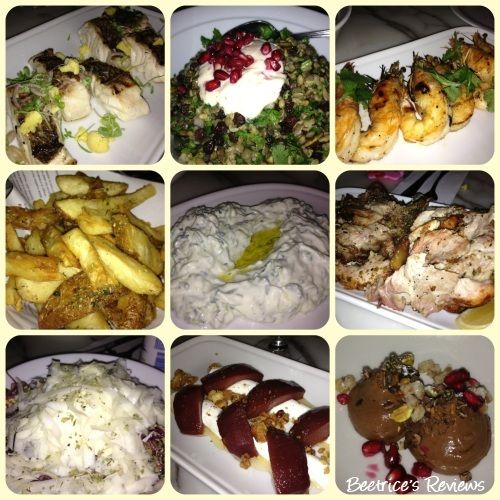 …and the rest of the dishes from Hellenic Republic – quite easily the best Greek food I've ever had!
You know you can't go wrong when lunching with two chefs (Charms and Chris) and they suggest Trunk – the quesadillas and pizza were awesome!
Strawberry bizcocho from San Churro…custard, strawberries, cake and chocolate – what's not to like??
Managed to catch up with another cousin on my mum's side at Degraves Espresso…and I loved the prawns and mushrooms served with crusty bread. I need to find more tapas places here!
By the way, the coffee culture in Melbourne is HUGE – Melburnians love their coffee…I haven't had any bad coffee yet (explains why Starbucks isn't doing that well here) or drunk so much in such a short time!
A friend on Instagram suggested I try Rekorderlig after I posted a photo of my Pipsqueak Cider…and the Strawberry & Lime is fabulous. Now if only I can get Tine hooked on it… :P
Okay, enough about food…on to the rest of the highlights!
Managed to squeeze in a sleepover at Geek's place with Tine – and it was also one of the rare times I've worn pyjamas (aka jammies). Can you tell who is who?
Speaking of jammies, how adorable is the Cookie Monster print on this pair from Big W?? :D The boy definitely knows what I like…*wink*
The weather was brilliant during my second week – and we hopped into a rental to visit Philip Island…with Bailey in tow!
Spotted a super sleepy (yet still greedy) koala at the Koala Conservation Centre on Philip Island – we were lucky he came so far down just for the food!
A rare appearance of the boy and I looking err…rather frost-bitten thanks to the strong winds and freezing temperatures at Nobbies – by the end of the stroll along the wooden boardwalk, I could barely feel my nose or fingers (and probably looked like a banshee with my hair flying wildly about)…
Random sign spotted on a truck in Richmond…can you imagine if someone here tried to do that?
Melbourne is a seriously gorgeous city – just check out the view from the Rooftop Bar at Curtin House. We managed to glimpse the supermoon on several occasions too despite the cloudy sky…
My trip to Melbourne wouldn't be complete without a meal with this group – this time with one more addition!
To say I shopped my heart out in Melbourne is a bit of an understatement – I think the boy has been scarred for life after lugging back a 36kg bag (most of which was my shopping…poor fellow!). I came to Melbourne with 7kg of my own stuff (rest was for other people) and left with a 23kg bag not including hand luggage…oops!
Just part of the 'bottle' haul…
Gotta love having a cousin who's a beauty blogger as well…she err, 'declutters' her stuff to me! :D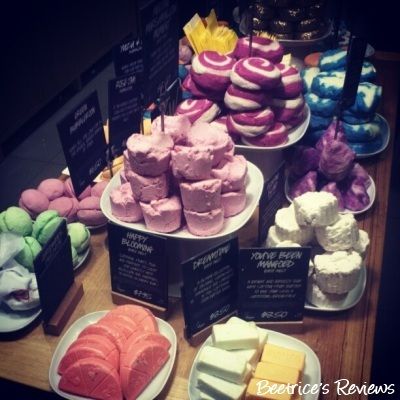 No visit to Melbourne would be complete without a haul from the LUSH store – the lady there was awesome, and I got a sweet deal because she felt bad for making me wait (there was a big problem with their EFTPOS system)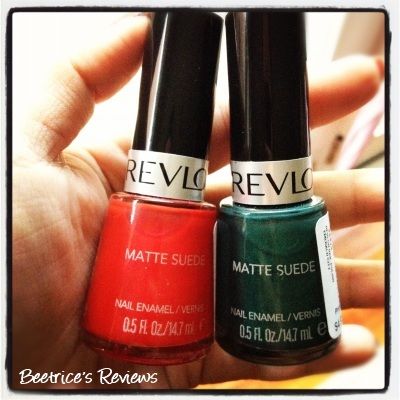 Revlon Matte Suede polishes! I'd been hankering after the OPI Blue Suede Ink one, but these are just as good at a wallet-friendly price of AUD4.95!
Don't know whether to be happy or mad with Tine for bringing me to Lovisa – how did I come out with so many rings after saying I wasn't going to buy any more stuff?
One of my favourite finds at Lovisa...love the design! I also picked up a Swarovski Blue Fidelity ring at the duty free in Singapore before my flight (no pics though…)
A money tin featuring a comic from Vimrod! :D I'm gonna use it to squirrel away money for my next holiday…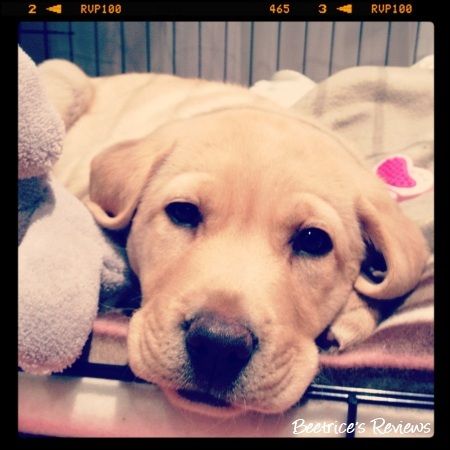 And…one of my ultimate highlights this trip – meeting my god-pup Coco!! She came home the day before I left so my 'co-godma' (is that even a term?) Tine and I got to spend a good half-day playing with her. That pup is gonna rule that household, make no mistake!
There you have it – a little under 2 weeks squeezed into a very looongg post! Big BIIIIIIGGGG thank you goes to the cousin (and her hubs of course!) for making this (and every other trip with her!) an awesome one. :D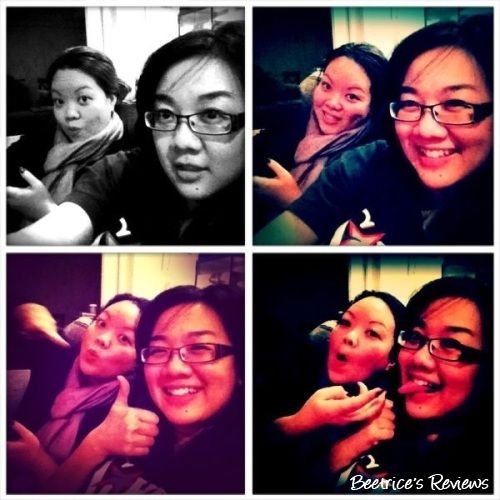 And yes, this is one of those "bored so let's play with phone photo apps" moments because we're nuts like that.
PS: I'll save photos of the makeup and beauty haul for another post once I've picked up the rest of my stash from KL. :D