Say hello to Flawless Beauty with the April Bellabox…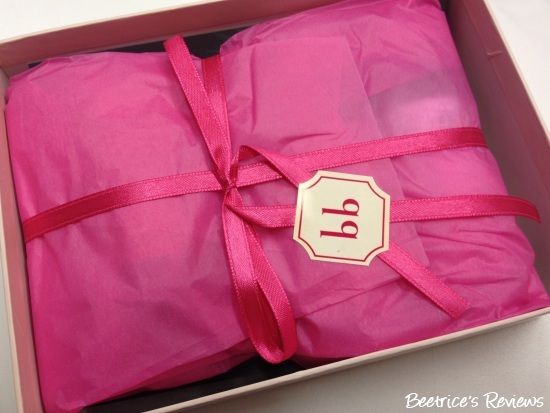 This month's
Bellabox
just reached me earlier this week due to delays, but I'm glad to report that the wait wasn't in vain – and wondered why the box was so unusually heavy when I received it! (to be explained later)
Keeping in line with the month's theme of Flawless Beauty, the products in the April Bellabox are all about giving you a flawless complexion. Let's have a look!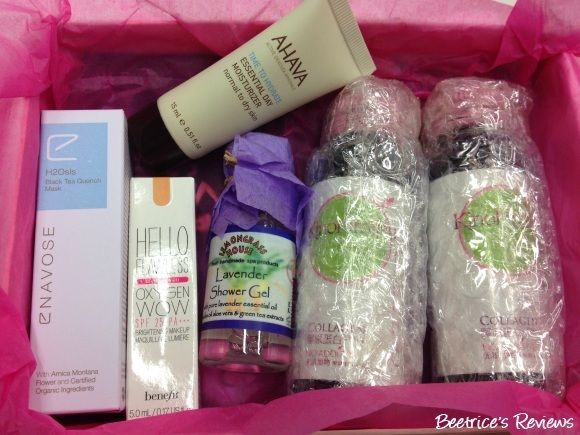 The box contained the following items:
Enavose H2Osis Black Tea Quench Mask (15ml) – I've tried this before, you can go here if you'd like to read my thoughts on this.
Benefit Cosmetics Hello Flawless Oxygen Wow Liquid Foundation (5ml sample) – LOVED the packaging of this sample as it's similar to the full-sized bottle, can't wait to try it out!
Lemongrass House Lavender Shower Gel (30ml bottle) – I'm a big fan of Lemongrass House products (particularly their room sprays), and this was a nice size I can take on holidays.
AHAVA Hydrate essential day moisturiser (15ml) – haven't tried any AHAVA products yet but have heard some nice things, so I'm looking forward to trying it.
Kinohimitsu Collagen Drink (2 bottles) – this was the reason the box was so heavy! These are supposed to be immensely popular, and a friend's mother swears by these…worth giving it a go right?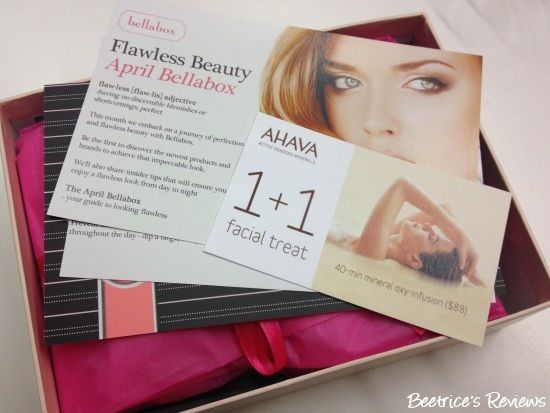 The box also came with a number of vouchers, including a SG$5 voucher for Lemongrass House (I'll definitely be using this!), a 1-for-1 special on brow arch service at Benefit (usually SG$22 per person), and a 1+1 treat on a Mineral Oxygen-Infusion facial from AHAVA (NP: SG$88).
What did you think of the contents, and are there any products in this box you'd like to try in particular? :D
Labels: AHAVA, bellabox, benefit cosmetics, enavose, kinohimitsu, lemongrass house, sample subscription boxes