NEW: butter LONDON polishes and LIPPY now available in Singapore...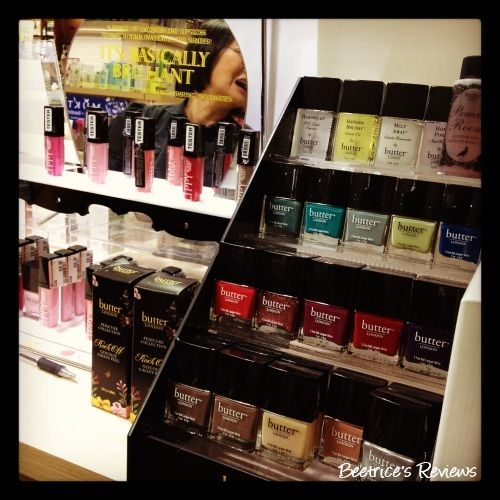 If you have been following my
Twitter
or Instagram
(username: beetrice)
feeds, you'd have seen this photo on Sunday where
Rinnah
and I went hunting for
butter LONDON
polishes based on a tip-off she'd seen online.
After much wandering around and hunting through all the racks, we found the small
butter LONDON
rack tucked away in the Basement of Taka – ensconced amongst the likes of L'Occitane and Korres.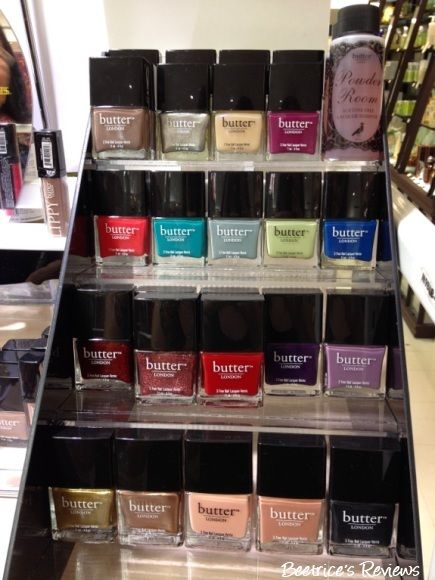 If you want to get your hands on the shades, I'd suggest you head down immediately as stocks are very limited (what you see in the photo is all they have left, and that's before we made our purchases!) However, they will be bringing in small stocks every 2-3 weeks depending on demand. Or at least, that's what the rather amusing sales lady told us.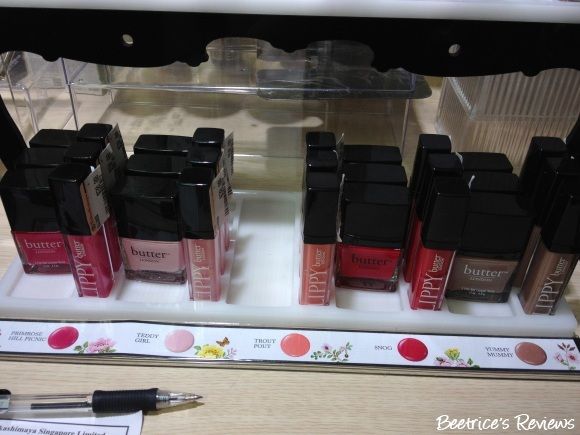 One good thing to note is that they've brought in the new
LIPPY lipglosses
and matching polishes which were only launched this month so if you've been wanting to get your hands on them, now's your chance!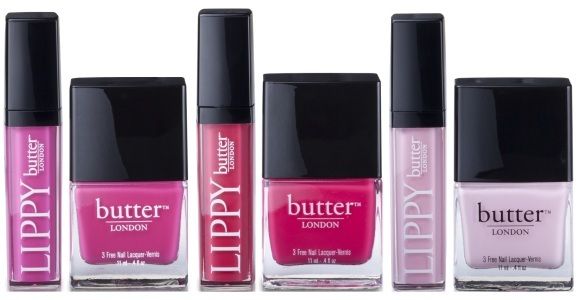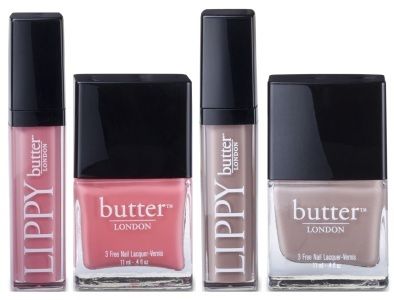 Top Row – Primrose Hill Picnic, Snog and Teddy Girl
Bottom Row – Trout and Yummy Mummy
butter LONDON polishes are 3-free, and the LIPPY products do not contain parabens, petroleum, phthalates, sulphates or bismuth.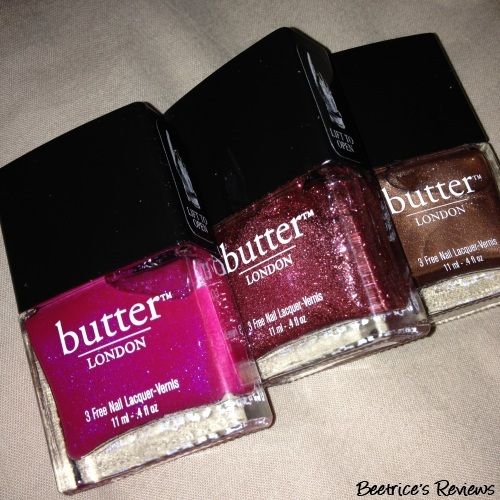 As for me, I walked away with 3 polishes – but only one is mine. Can you guess which one? :P (L-R: Disco Biscuit, Rosie Lee and The Old Bill)
butter LONDON polishes are retailing at SG$25, nail treatments are SG$32 and LIPPY lipglosses are SG$30 each respectively.
Labels: butter london, nail products, nails, shopping