Budget Manicure with Color Combos – a not-so-bleak winter's day…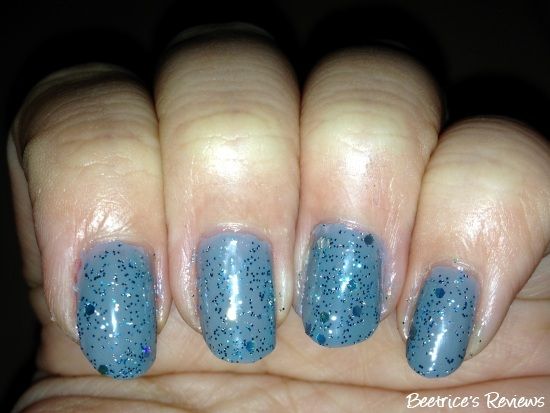 If you're wondering about the title, it's because I couldn't come up with a better title to describe this manicure – this really does describe the colour to a 'T' (or at least, it does in my opinion).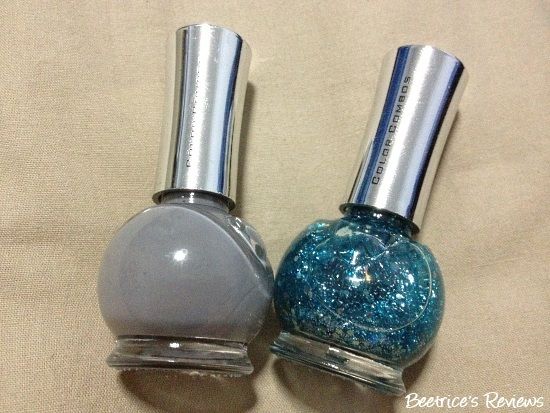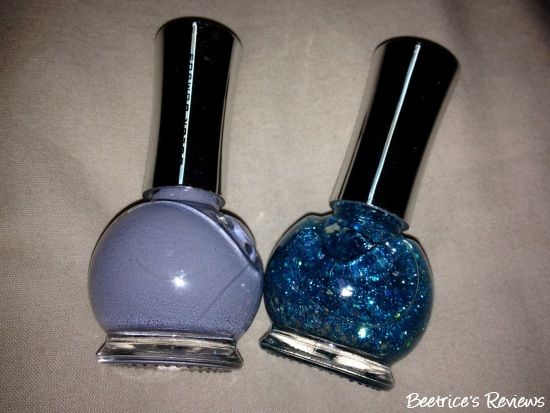 The colours I used were a grey creme and a bluish jelly polish with blue and silver glitter (I suck at descriptions!), both from Color Combos (shown above without and with flash). Why budget? Because Color Combos, which you can find at Sasa, retail at about RM5 per bottle. How's that for cheap?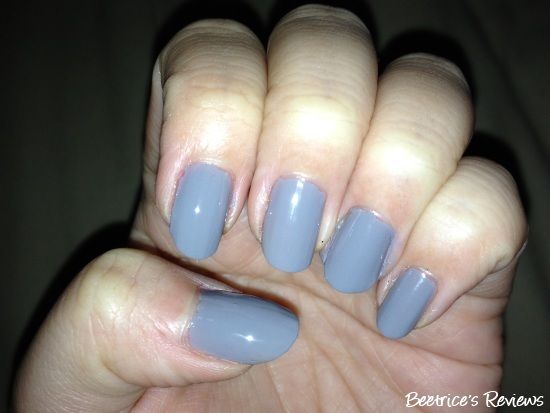 In terms of coverage, the grey creme worked great – what you see above is just one coat of polish.
Once the grey dried, I layered on two coats of the bluish glitter and finished with a coat of Seche Vite. What you end up with is something that looks like little flakes of snow on a grey wintry day – and I happen to love snow, so a grey winter with snow isn't bleak right? Oh don't mind me, I'm rambling here… :P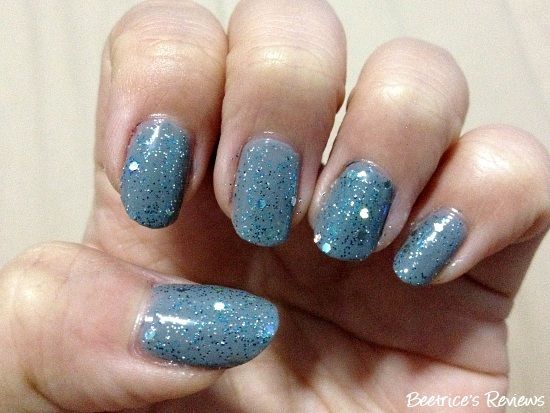 No flash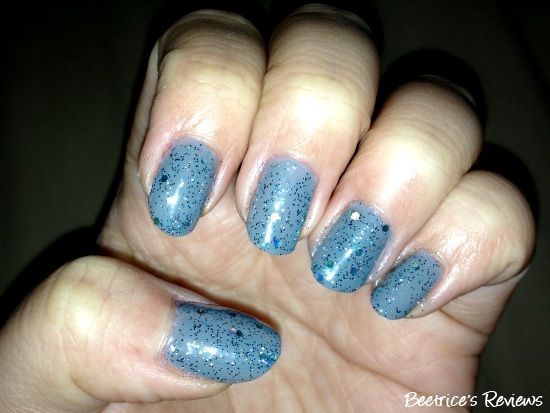 With flash
For the price, I really can't complain…and they've lasted for over 4 days without chipping! :D Only problem is, now I'm pining for this kind of weather…who knows, maybe I'll get a dose of it in Melbourne?
Labels: color combos, nail art, nails, sasa, seche vite