Bailey Shops - L'Oreal Infallibles in Singapore!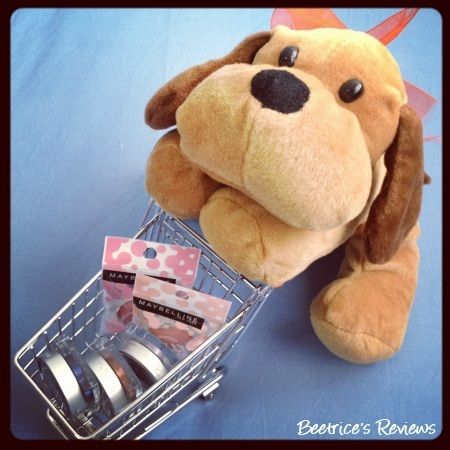 Bailey - I had a rather busy weekend, but one of the highlights was finding out that L'Oreal has brought the Infallibles eyeshadows to Singapore! :D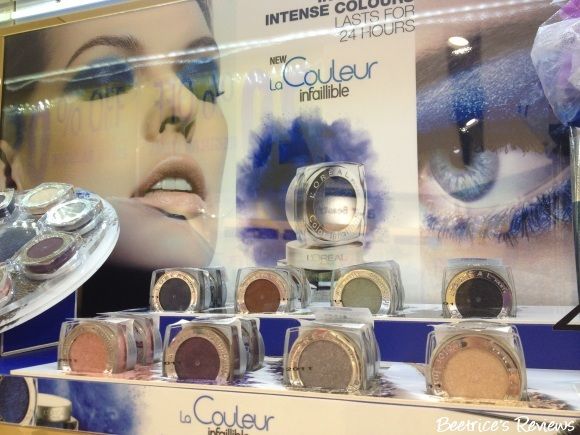 This was the display spotted in BHG, and later in the afternoon I saw another one in Watsons, so they're here to stay. The Infallibles are priced at SG$14.90 each, but BHG is currently having sales of 20% off regular-priced items which saw the price drop to about SG$11.90..quite a good deal if you ask me! :)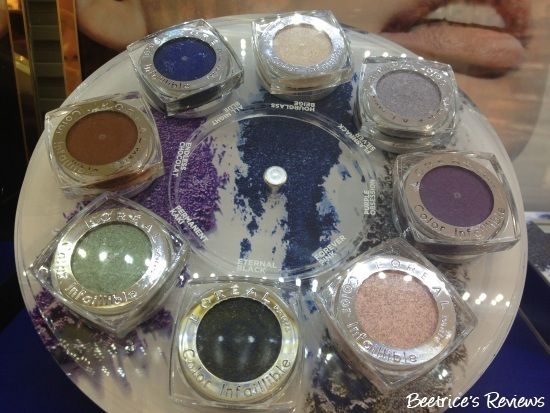 There are 8 colours in total - Forever Pink, Eternal Black, Permanent Kaki, Endless Chocolat, All Night Blue, Hourglass Beige, Flashback Silver and Purple Obsession.
Hope your weekend was as fruitful as mine..tonight, Bea and myself will be off to Melbourne for a 2 week break - shopping time!! :D
Labels: infallibles, loreal