A Legend is relived with A England's Ascalon…
Back in early February, I tried
A England's Tristam
from their Mythicals collection and absolutely loved it, prompting me to champ at the bit waiting for their eagerly-awaited Legends collection to become available.
Needless to say, I snapped up a few of the Legend polishes as soon as I could, and I'm glad to say they've done it yet again with the new collection – my favourites are St George and Ascalon, but I'll save St George for another day. Today, it's all about Ascalon…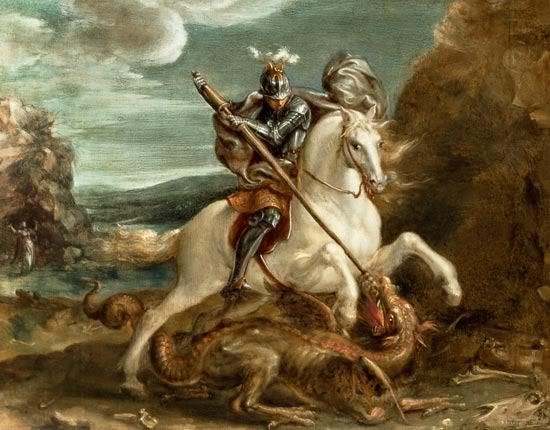 Ascalon
was the name of the sword or lance St George used to slay the dragon if legend is to be believed. I'm not sure how the colour was derived from that, but being a lover of all hues purple I'm not complaining!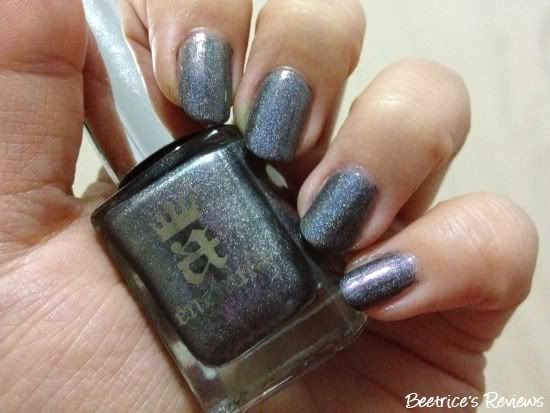 Without flash, Ascalon looks pretty enough with colours ranging from silvery-grey to a dusty lilac. Two coats were enough to give full opacity, and the formula is similar to that of Tristam which was a complete breeze to work with.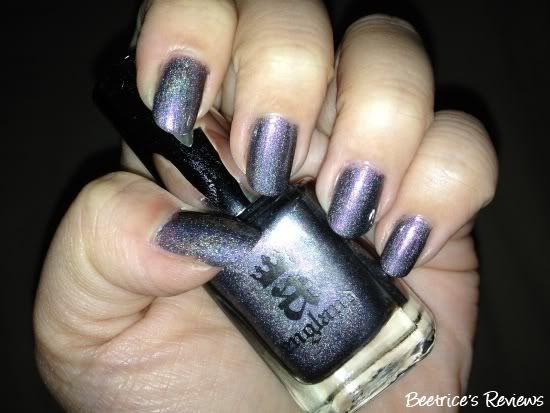 With flash, you can see the real brilliance in Ascalon (which is also visible under sunlight). The shimmer seems to dance under direct light and is nothing short of breathtaking. The description on the website describes it to a 'T' – "Forged by magic and guided by our hero's sainted hand, the steely grey of his spire is alive with a swirling heart of lavender fire".
Despite the hefty price tag on A England's polishes (at £9 a bottle, they're easily one of the most expensive polishes I own), the results are nothing short of spectacular for their shimmer polishes. As mentioned previously, the cream finish polishes can be a little difficult to apply evenly but for shimmer, A England ticks all the right boxes.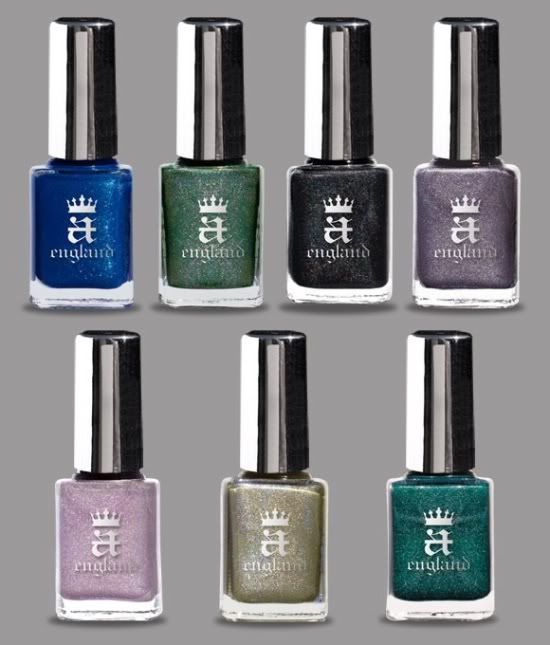 A England's Legend collection is made up of seven lovely polishes, each as gorgeous as the next with similar finishes. Admit it, you want to get it now right?
Now if you don't mind, I'll get back to staring at the lavender fire heart in this steely grey spire…*wink*
A-England polishes retail at £9.00 a bottle, and can be ordered from www.a-england.co.uk. International shipping is currently free.
Rating: 4.5 / 5
Value: $$
Labels: a-england, nail products