Fancy fish eggs on your nails?
Essentially, what you get is a bottle of polish together with a bottle of tiny spheres/ caviar/ fancy balls/ whatever you want to call them which you sprinkle on to your nails.
Looks interesting, no? The
instructions
look easy enough to follow, although I think I'd be pressing my nails into the bed trying to make doubly and triply sure they stay on!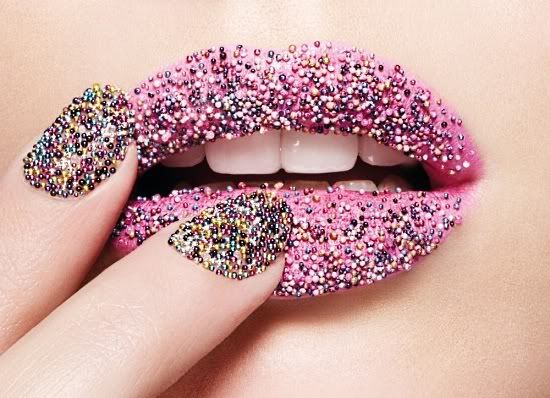 There are three shades available, which are white, multicoloured and black (with purple highlights). And no, there's no prize for guessing my favourite out of the three…it would just be too easy! You can read more about them on Kiss and Makeup
here
.
If not, maybe it really is time to pile caviar on my nails…they'd be tasty for sure! :P
Can you see yourself trying something like this, or is it too fancy-schmancy for your liking?
Labels: ciate, nail products, nails