Random Weekend Browsings…
While meandering around town in Singapore over the weekend, I thought I'd just share some random items and promotions I came across. It was a fruitful weekend, although I didn't actually spend that much… :P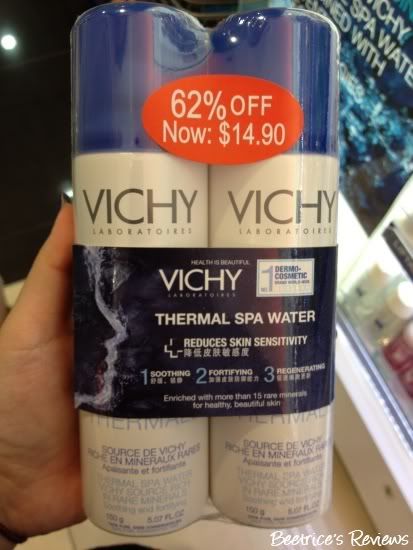 As most of you would have heard, Vichy is pulling out of Malaysia but in Singapore, the brand is still going strong (so far). Their Thermal Spa Water sprays are pretty decent, and now at a sale price of just SG$14.90 for 2 x 150g bottles, going for a bargain at Guardian outlets.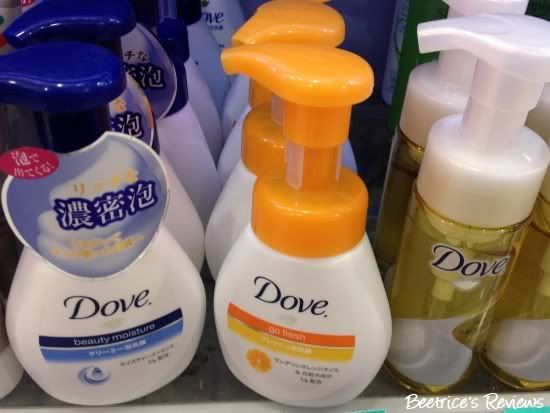 Dove is now joining the ranks of the self-foaming pump cleansers with at least three variants – I'm really liking the citrusy scent of the 'Go Fresh' one (in orange), but since I just started on a bottle of a different variant in the Dove range, I think I'll have to wait a while…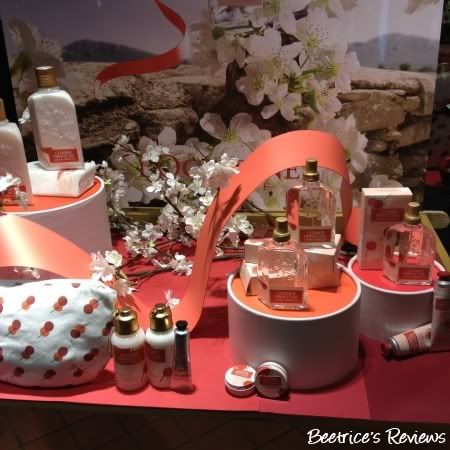 L'Occitane's Limited Edition Cherry Princess
is out – smelling of cherry blossoms! As
Daphn3t
said on Twitter, this is SO up Tine's alley… :P Haven't had the chance to check out the whole range yet, but the couple of products I sniffed were quite nice!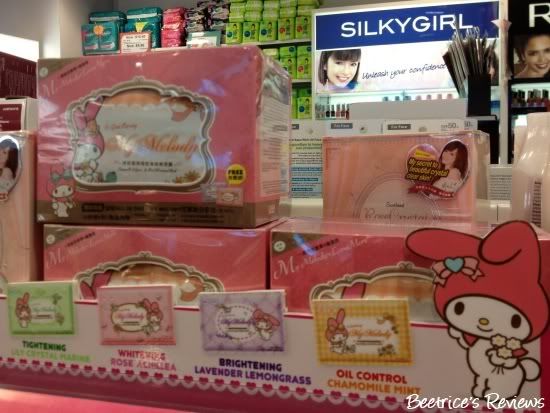 As if it wasn't enough to have Hello Kitty masks, now we have a whole range of My Melody masks available. They're now packed in a promotional box of 15 pieces if I'm not mistaken, but if you want to try them before buying there are individual masks available at SG$2 each. Personally, I thought the Chamomile Mint one was rather interesting. :D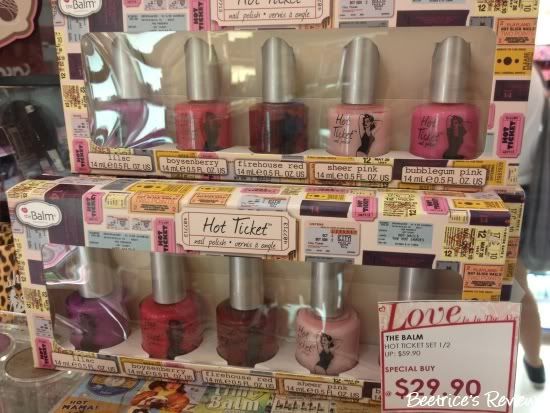 Did you know The Balm did nail polishes? I think I've been living under a rock, because I didn't! I only saw them in Sasa over the weekend, and it turns out they're having a Valentine's special for the Hot Ticket 5-pc set which is going for half price at just SG$29.90.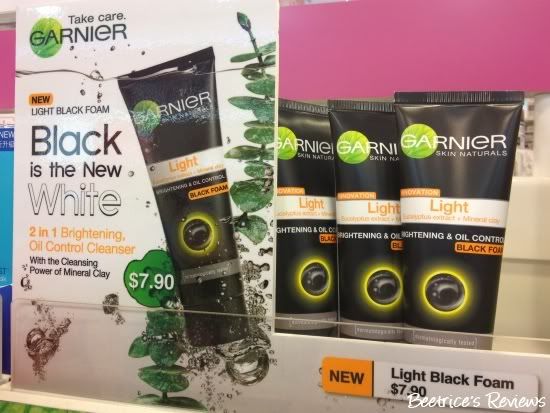 And last but not least is this odd Whitening and Oil Control Black Foam cleanser from Garnier, which is now being sold at an introductory price of SG$7.90. BLACK foam?? Okay, I'll admit I'm somewhat intrigued by this…
I also found a nice storage solution for my nail polishes (can you tell I'm obsessed with organising my nail polishes?) from none other than Daiso – best place for picking up cheap and cheery storage solutions, but I'll save that for a separate post.
And that's it for now – did you spot anything interesting while you were out over the weekend? :D
Labels: cleanser, daiso, dove, garnier, hello kitty, loccitane, masks, my melody, nail products, the balm, tips n news, vichy