Organic aromatherapy for your lips? Maybe not, but Pangea Organics Lipbalm comes close…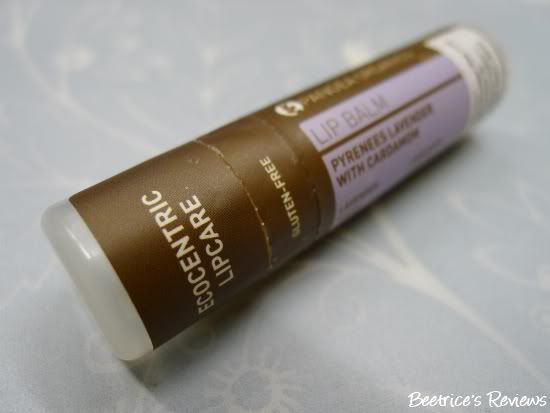 The January edition of my
Bellabox
had a full-sized
Pangea Organics lipbalm
in it, which I dug into almost immediately thanks to dry lips after forgetting to transfer my existing lipbalm over to my work bag.
Fast forward over a month later, and it has earned a solid spot in my bag. So, what is it about this lipbalm that was so great until it ousted my existing lipbalm? Let's have a look…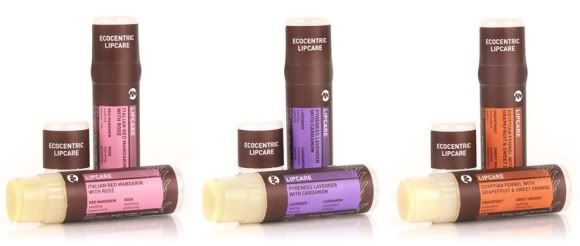 L-R: Italian Red Mandarin with Rose, Egyptian Fennel Grapefruit and Sweet Orange, Pyrenees Lavender with Cardamom
Description:
Free of petroleum and synthetics, Pangea Organics lipbalm allows a unique blend of organic oils to sink into the skin, rather than sealing them off from moisture. Organic Tamanu, Sunflower, Jojoba, Hemp, and Shea oils deeply hydrate and protect lips from moisture loss while imparting naturally occurring fatty acids into the skin. Available in three variants.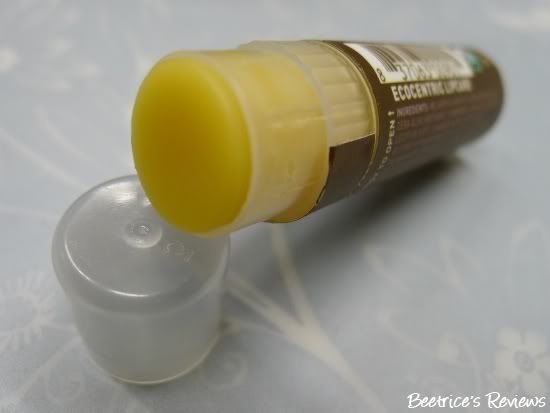 The Verdict:
First off, Pangea Organics was new to me – after doing some research online, it turns out they're an award winning brand with certified organic products. The company is an advocate of fair trade whenever possible, and their products are free of sulphates, synthetic preservatives, artificial colours or fragrances.
Design-wise, I was quite taken by the design of the lipbalm tube – it's very minimalist, yet made of sturdy plastic that closes firmly with grooves in the cap to hold it in place. Better yet, the base actually twists out all the way to the end (I tried), so there's no wastage of the product at all unlike some where you're left with an irritating bit stuck at the base which you have to dig out.
Now the one thing you have to pay attention to – the scent of this is UH-MAY-ZING!! The variant I got was Pyrenees Lavender and Cardamom, and it smells exactly of spiced lavender…*bliss* Yes, you can all call me nuts, but I would happily sniff my lipbalm for an aromatherapy boost when it smells this good… :P
When it comes down to performance, this has got to be one of the most emollient lipbalms I've ever used – quite simply, I'm in love with this! Couple it with the lovely scent, and I'm a very happy camper. As an added bonus, the texture of this lipbalm also means it can double up…as a cuticle moisturiser! Tell me, who doesn't love double duty products?
Seriously, if there was aromatherapy for your lips, this would be thisclose to being THE One. I haven't found anything to complain about this product so far, and after daily use for over a month I've only used up a couple of millimetres out of a 4-centimetre tube. Awesome, yes? :D
Ingredients:
Helianthus Annuus (sunflower) seed oil*, Cera Alba (beeswax)*, Simmondsia Chinensis (jojoba) oil*, Lecithin (soy)*, Cannabis Sativa (hemp) seed oil*, Butyrospermum Parkii (shea) butter*, Calophyllum Tacamahaca (tamanu) oil*, Aloe Barbadensis (aloe vera) gel*, Tocopherol (Vitamin E), Lavandula Angustifolia (lavender) oil*, Lavandula Hybrida Grosso (lavender) oil*, Elettaria Cardamomum (cardamom) oil*, Citrus Sinensis (sweet orange) oil*
*certified organic ingredients
Pricewise, this may seem rather expensive at SG$14.50 but when you consider that it's retailing at US$12 overseas, we're getting it very close to the original price. Better yet, since I get loyalty points from Bellabox for subscribing, I can actually redeem my points for another lipbalm (and other stuff too! I've got some thoughts about the Bellabox program after receiving 5 boxes from them, but will save that for a separate post).
Rating: 5 / 5
Value: $$
Labels: bellabox, lipbalm, pangea organics