New Section: Bailey Shops – Revlon Lip Butter Promo…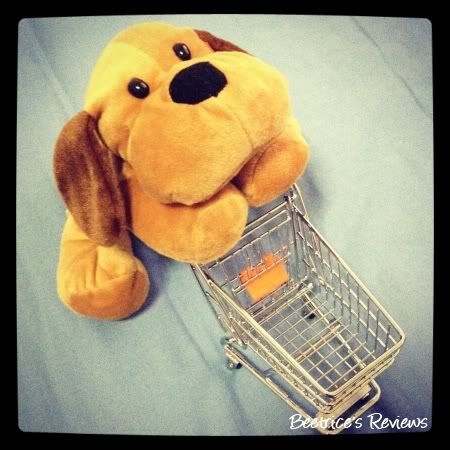 "Hi, I'm Bailey and welcome to Bailey Shops! I'll be bringing you little blurbs on promotions I spot while wandering around with my little shopping cart. Apologies in advance if the photos for my section are a little blur though, since my paws can't work the camera on Bee's phone very well."
The new Revlon Colorburst Lip Butters are going at promotional prices at the moment in Malaysia, with Watsons selling them at RM25 each.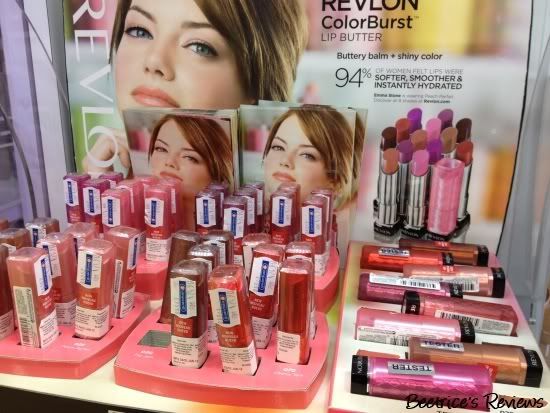 However, if you wander around the larger Guardian outlets with Revlon sections (I was at 1 Utama), you may just find the Lip Butters as well…and they're going at RM24.90 each – with testers for you to try before you buy. :D
Only 10 sen cheaper you say? Hey, every little bit of savings counts toward my kibble, plus I can get a stamp towards a comfier Diadora bag to travel in…
No indication on how long the promotion is going to last, but with all good things you'd better hurry on down and grab yours before the promotion ends!
PS: Like my little shopping cart? I do too - it was a gift from Bee's bf but she's kindly letting me use it for my shopping excursions... :) If you want to get your own though, head on down to Candylicious to pick one up!
Note from Bee: I've been wracking my brains trying to figure out how to put up the small finds and bits of news that I come across from time to time, simply because (1) they don't exactly warrant a post of their own, and if I did it would be a text blurb; (2) the promotions are for a limited time only; and (3) by the time I've mulled over how to post it up, the promotion would have already expired!
So after some thought, I will be putting Bailey to the task…hence the new addition to the blog – Bailey Shops! :D Who's Bailey you ask? He's a soft toy dog that I got in Melbourne last year, and has been my travel buddy ever since. And since Bailey is well on his way to becoming a globetrotter, he'd better earn his keep and contribute something! LOL…
Labels: bailey shops, revlon