Monday Blues? Not with A-England's Tristam…
It's the start of another week – for those in Malaysia, enjoy the public holidays. And to those who celebrate, Happy Chap Goh Mei! :D As for me, it's just another working day...but I'm not feeling blue!
Remember I mentioned my
A-England
polishes arrived while I was back in KL for Chinese New Year? Well, the colour I want to share with you today is one of my absolute favourites from their Mythicals Collection –
Tristam
.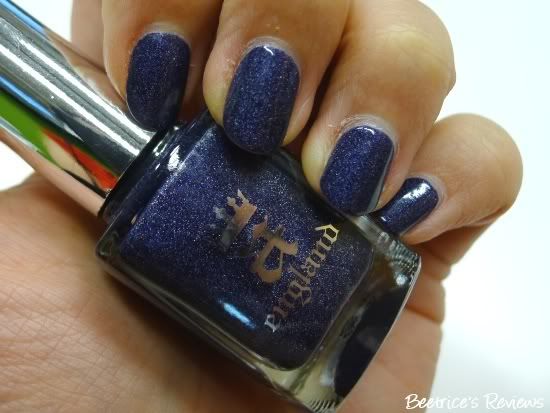 In an absolutely gorgeous blue with fine silver shimmer, Tristam is likened to the night blue sky with starlight…or if you're more of a jeans kind of girl, your favourite dark wash with bling. *wink*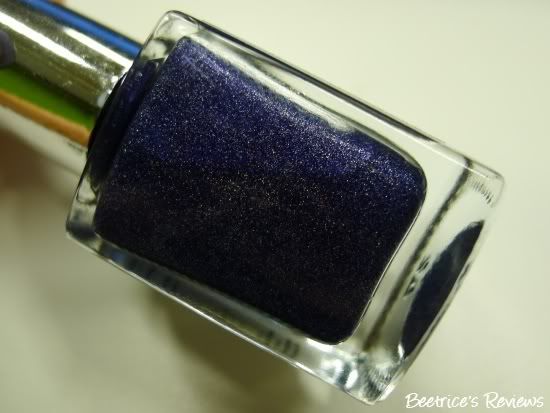 Just check out that blue! How could anyone get the blues looking at that? :D According to legend, Tristam (or rather, Sir Tristan) was one of King Arthur's Knights of the Round Table, but did you know there's also a mercenary called Tristam in Final Fantasy Mystic Quest? Well, now you do!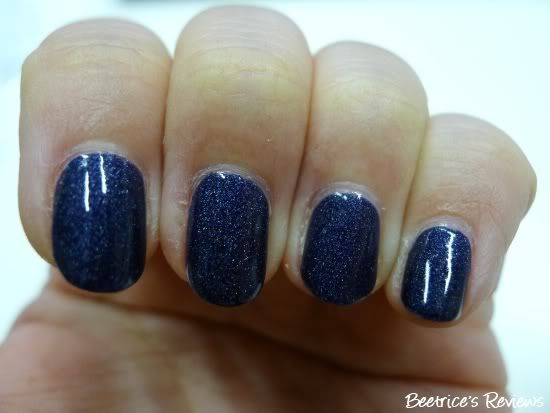 A-England Tristam indoors under artificial light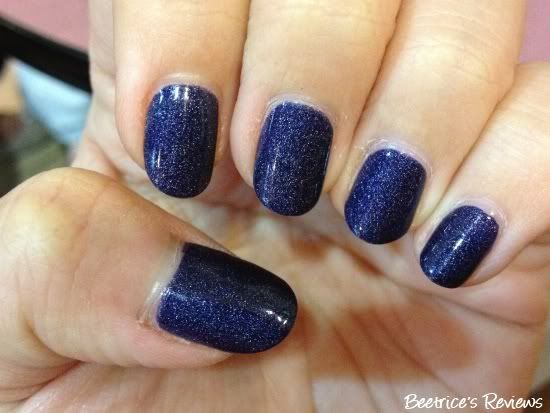 A-England Tristam in daylight
As you can see from the photos above, in artificial light or indoors, Tristam is still a lovely shade but it's under direct sunlight that the shimmer really pops. The formula for A-England's shimmer/glitter polishes are excellent and easy to work with (I used two coats in the photos above). To be fair though, their solid/ crème shades may take some getting used to in application as they're not as easy to apply smoothly as the shimmer polishes, but they still have great coverage nonetheless.
Their lasting power is also nothing to sneeze at – I topped mine off with Seche Vite, it's been almost a week since I first applied this (you can see the growth at the base of my nail) and I haven't gotten any chips yet despite chowing down on crabs with the ladies over the weekend.
Price-wise, A-England is rather pricey at £9.00 a bottle although admittedly I got mine at 30% off during their anniversary sale last year. However, when you think about the quality and wearability of the polishes plus the free shipping A-England offers, they're really not that outlandishly expensive after all. After all, even OPI is within the same price bracket, right?
So will I get more of these? Despite the hefty price tag, you bet! The new Legend Collection was just put up on their website recently, and I already know which ones I want! :D
A-England polishes retail at £9.00 a bottle, and can be ordered from www.a-england.co.uk. International shipping is currently free.
Rating: 4.5 / 5
Value: $$
Labels: a-england, nail products