Keeping track of nail polishes with nail wheels…
I thought I'd save this for a Friday since it would make a fun weekend project. :D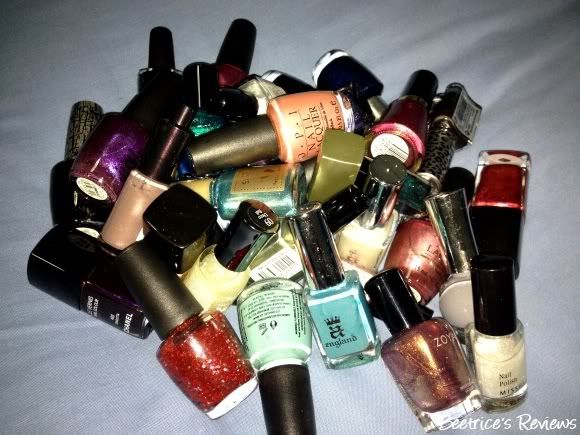 Remember how I mentioned previously that my nail polish collection had grown rather alarmingly over the course of the past few months? Well, the evidence can be seen above...and with that came the problem of remembering what shades I had and an increasing risk of buying the same shade twice (because I gravitate towards them like that). Anyone have the same problem? (please convince me I'm not alone...)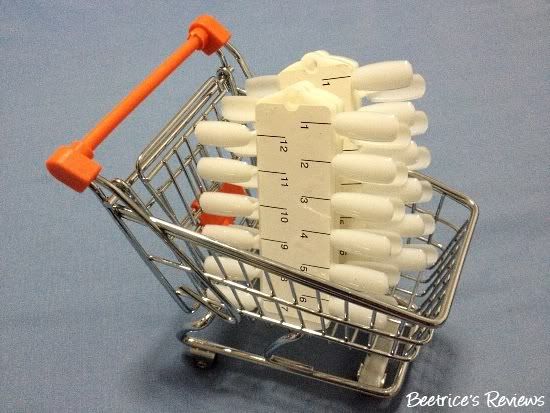 The solution? Nail wheels – those wheels/ strips of plastic nails you normally see nail polish swatches on at the shops. Can't believe it took me this long to actually get them (it was a passing fancy previously, but with the growing number of polishes well, the urgency grew!)
I picked up my nail wheels from a small shop at The Arcade in Raffles Place, but I believe these are quite widely available from the small kitschy beauty equipment shops around. Worst case, you could always try your luck with your regular manicurist. *wink* Mine cost about SG$5.20 for 4 pieces with 12 'nails' each – 48 in total.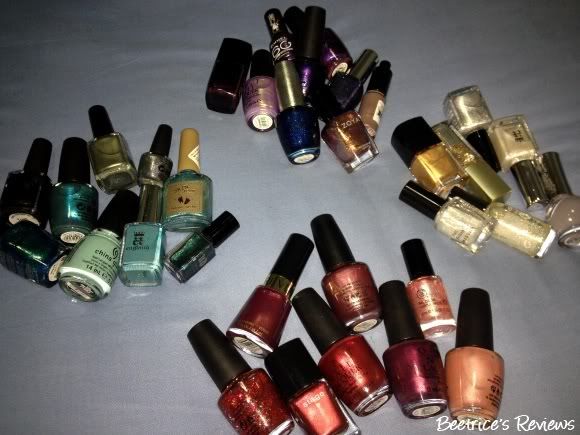 After sorting my polishes into piles of colours by hue, I realised I'm quite consistent with my nail polish choices – blue/greens, red, blue/purples and 'other' (which includes golds, silvers, crackles and sheer shimmers). Grouping them together also made sense, since I usually pick my polish by hue as well as makes it easier to choose.
The fun part comes in cataloguing all your polishes (there's a white panel for you to write the colour down beside each nail) and painting them – in this case, I opted to get the white wheels instead of clear ones so that I have a better idea of what they'll look like on my own nails instead of being slightly translucent.
And voila! After 2-3 coats of each polish per nail and leaving them to dry for about 10 minutes, I have my catalogue of nail polish colours below: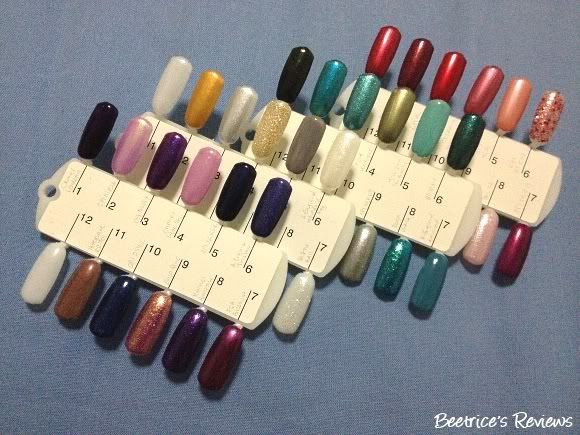 Without flash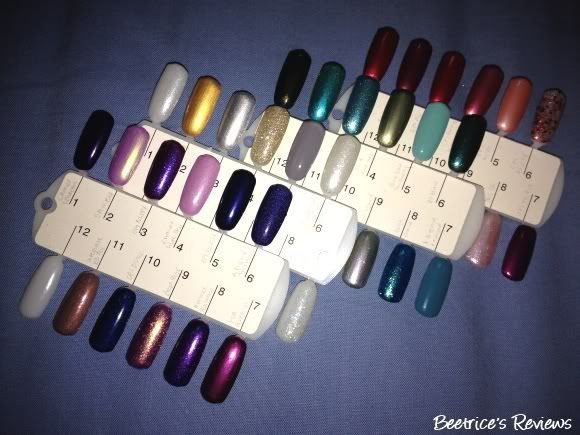 With flash
Has anyone else tried this out, or are you planning to? If you have/ are, share! :D
On that note, happy weekend everyone…see you on Monday!
Labels: nail products, nail wheels, tips n news