Getting pretty cuticles on the go with OPI Avoplex Cuticle Oil To Go…
Cuticle oil – admittedly, a foreign word to me until a few years back…until I started getting horrible cuticles. That said, even after knowing I was supposed to take care of my cuticles, I was terrible at using cuticle oil simply because I hated the greasy feeling it left on my hands.
And then I discovered OPI's Avoplex Cuticle Oil, which was given to me by a good friend for my birthday. The cuticle oil also comes in a bigger bottle, but the one I got was the "To Go" version, which is much cuter and easier to use on the go.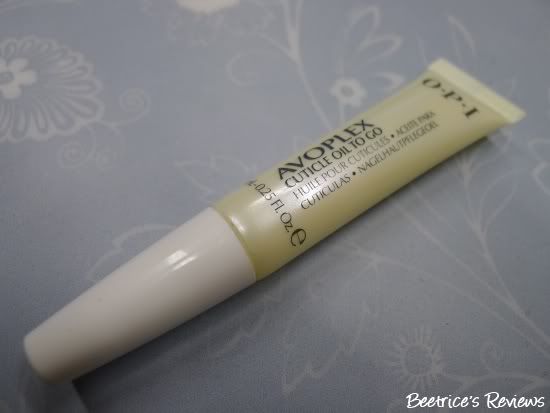 Description:
Experience soothing, hydrating Avoplex Cuticle Oil on the go! Replenishes essential moisture and lipids with antioxidant Vitamin E plus Avocado, Sunflower, Sesame and Kukui Nut oils. Leak-proof.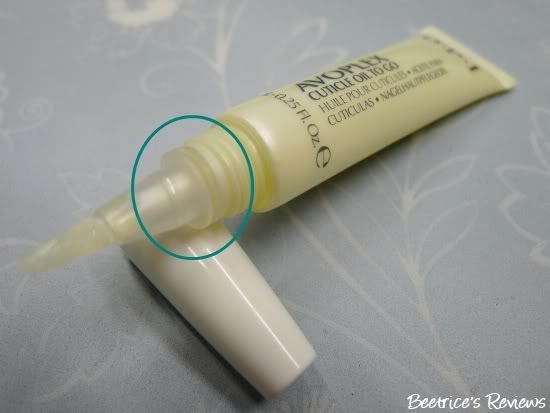 Can I just say how much I love the leak-proof mechanism? (circled in blue) :D As long as I've screwed the cap on properly, the tube will never leak in my bag (short of me accidentally jabbing it with a pin or sharp keys rather hard, god forbid!)
The OPI Avoplex Cuticle Oil scent reminds me of grapeseed which I love, despite other oils featuring high on the ingredient list. Using it is also a breeze – as the instructions say, just remove cap and apply to cuticles. Don't you just love simple instructions?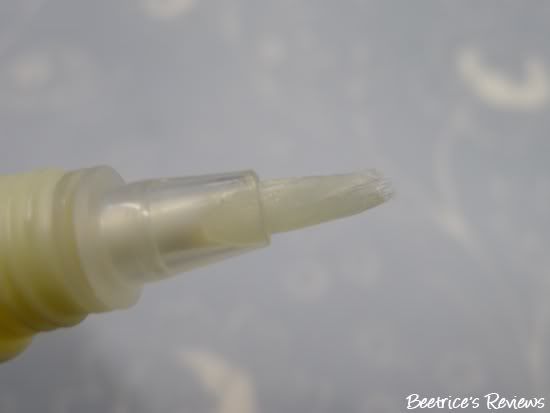 To be honest, the brush does the job applying the cuticle oil well enough, but it's nothing to shout about considering it can be a little hard to manipulate. What I would usually do is to squeeze the tube (gently!) to saturate the brush and run it along my cuticles, then massage the oil in to my cuticles afterwards. Somehow it seems the best time to do this is when I'm on a plane or in the train, so it's a good thing this little baby is discreet and small enough to slip into my handbag when I travel.
Does it work? It's a resounding yes from me – an application of this leaves me with soft, healthy-looking cuticles and it absorbs quickly without any oiliness. I've even continued using my phone with this on and didn't end up with a greasy screen, so this gets two (soft-cuticled) thumbs up in my book! :D
Below is the list of ingredients for those who are interested: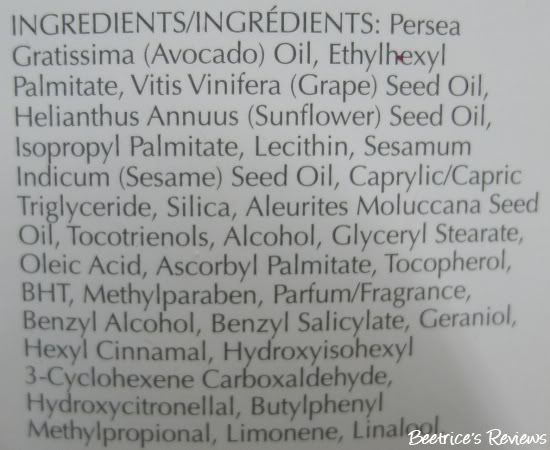 At RM48 per tube in KL, this may come across as rather pricey but if you can find them on sale they're very worth it. I picked mine up at the Smoochiezz sale in Singapore for just SG$9 each (approx. RM22) so I'm sure there are similar deals to be gotten in KL.
OPI Avoplex Cuticle Oil To Go retails at RM48 per tube and is available from most nail salons and anywhere you can get OPI polishes.
Rating: 4.5 / 5
Value: $$$
(if you can get it on sale)
Labels: cuticle oil, nail products, OPI