Care for a spot of tea with the Enavose Black Tea Quench Mask? I would...

A while back, I was contacted by the people at
Enavose
, a new premium beauty brand to make its way into Singapore. The brand hails from Switzerland, and claims to be free of any SLES, mineral oil or allergenic fragrances, as well as frowns on animal testing.
So when they offered to send me their star products for review, I figured there was no harm to it right? I was expecting a simple parcel delivery, so imagine my surprise when this package landed on my table.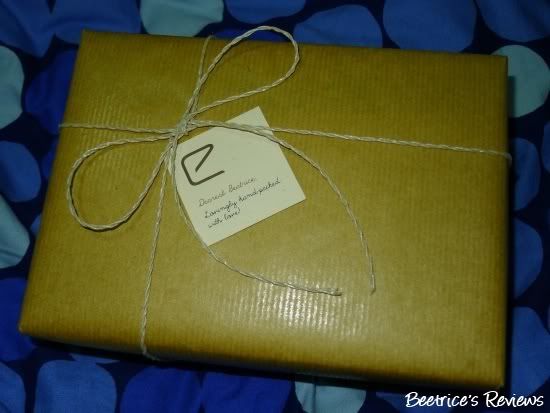 Remember I mentioned I'm a sucker for pretty packaging? :P I caught myself humming "My favourite things" as I opened it...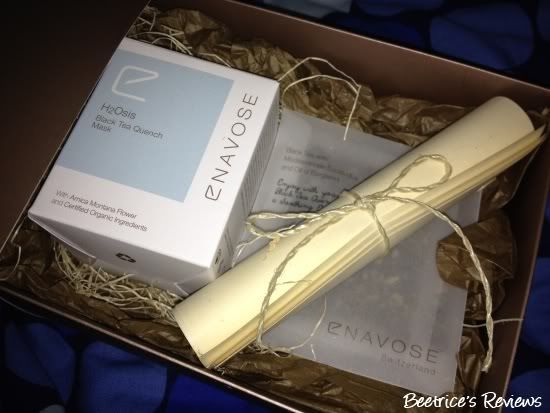 In terms of packaging and personal touches, the lovely folks at Enavose get full marks – the box was a delight to open, which included their Black Tea Quench Mask. :D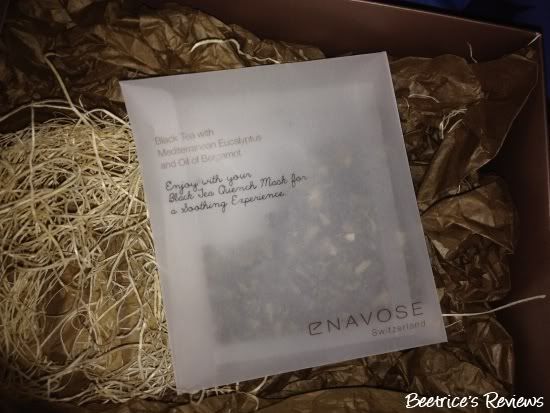 They even sent some sachets of black tea infused with Mediterranean eucalyptus and bergamot oil to drink while trying out the mask – talk about being pampered…
But all those touches aside, the main question would be – is the product decent, and does it work? Well, let's have a look…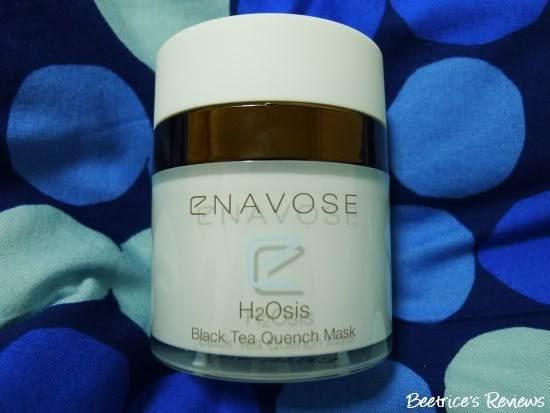 Description:
The ultimate hydration haven for thirsty and dehydrated skins, our quenching mask uses Sweet Black Tea to release a profusion of moisture and vitality that deeply replenishes skin's moisture. It harnesses the power of skin to retain higher levels of water, leaving it velvety soft, incredibly supple and invigorated. Feel the surge of immense moisture and be better equipped to defend against damaging environmental forces.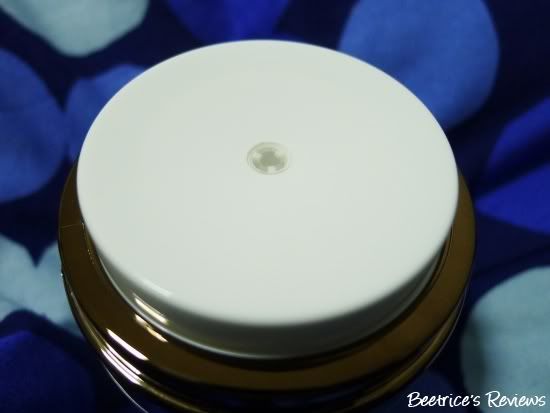 The Black Tea Quench Mask is packed in a sleek plastic jar, and uses an airless mechanism to dispense the product, which keeps it from getting contaminated and can be easily dispensed. I liked this touch as it's hygienic and cuts down on the mess compared to scooping it out with a spatula or dipping my fingers into a jar.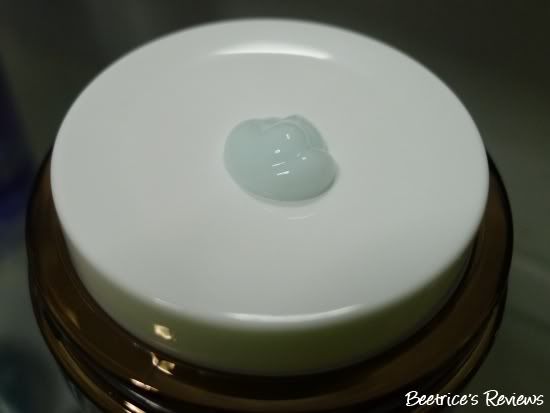 The pump mechanism of the mask is easy enough to use, and doesn't squeeze out too much at one go – about 4-5 pumps of the product was enough for my whole face. To use, I just apply it generously to my face (you can include the throat area as well, although I didn't), and rinse off with warm water after 15 minutes.
Texture-wise, the Black Tea Quench Mask is a bit gel-like, and cooling on my skin with a faint but pleasant scent. I kept it on for closer to 20 minutes, and by that time, part of the mask had disappeared (I'm assuming the liquid evaporated or was absorbed by my skin). Now comes the tricky part - removing it was a bit of a problem. The minute you add water, the mask becomes very slippery and difficult to rinse off cleanly since your fingers just slide over your skin without actually getting the mask off.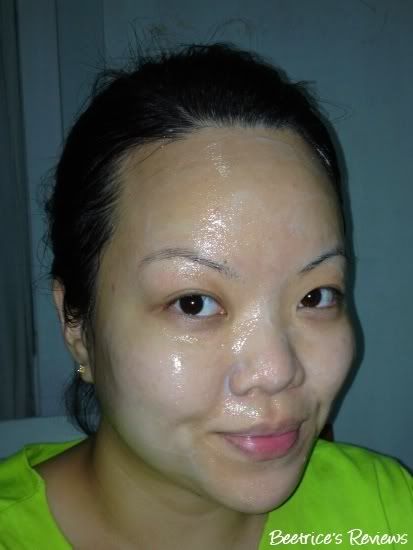 Scared you for a bit eh? ;) Personally though, I found that using tissue to remove most of the mask before rinsing with warm water makes it a LOT easier to take it off (the same concept can probably be applied to most cream or gel masks too)
Does it work? Well, my skin did feel a lot more 'boing boing' afterwards, not to mention incredibly smooth and cool to the touch. Followed with my usual night routine, the 'boing boing' effect lasted well into the next day, which scores serious points in my book.
Do I like it? It does the job beautifully, so yes. In terms of pricing though, the mask is slightly pricey but worth getting if you take advantage of the promotional price (details at the bottom of the post).
For those interested, some of the active ingredients in the Black Tea Quench Mask include sweet black tea, Swiss glacial water, Arnica Montana flower and Lecithin. The rest of the ingredient list can be found below: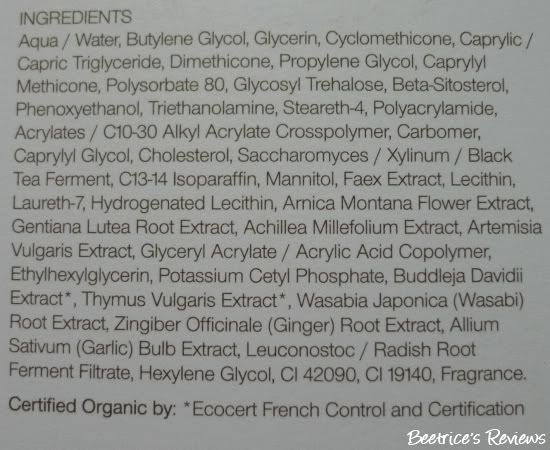 Interestingly, Enavose also has a 30-day money back guarantee on all of its products. If you're not completely satisfied with what you purchased, you just have to bring it back to the Suntec outlet (above) to get your money back or an exchange (determined after consultation), provided not more than one third of the product has been used.
Enavose Black Tea Quench Mask retails at SG$59.50 for a 50ml jar and is available in Singapore online at www.enavose.com (free shipping islandwide) or outlets at Suntec City Mall (Tower 3, #02-079/081) and the Beauty Hall at Tangs in Vivocity.
Facebook Promotion:
From now until 4 March 2012, you can buy the Enavose Black Tea Quench Mask at SG$35 instead of its usual price of SG$59.90, as well as enter a Facebook contest to win products worth up to SG$140 by clicking the respective buttons below.