Bailey Shops – Cheap Nail Polishes and Makeup at Smoochiezz Sale @ Tanjong Pagar…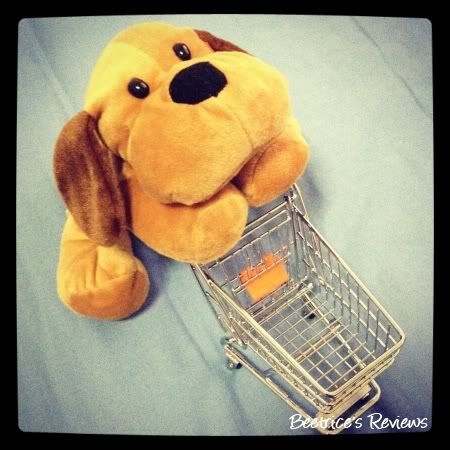 Smoochiezz, a local nail and beauty products store in Singapore, is having a bazaar sale at Tanjong Pagar Xchange (located just above the Tanjong Pagar MRT station) from now until Friday (10 Feb), 8am – 8pm.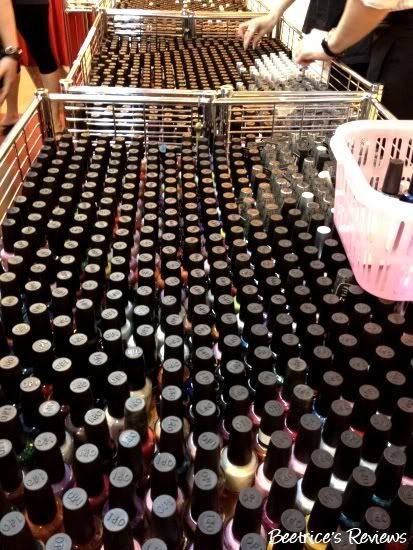 Nail polishes are abundant from the OPI, China Glaze, Orly and Essie, with prices going from SGD$7 onwards. There's also a whole range of NYX makeup available, as well as some products from ELF, Ecotools and MAC.
My personal favourite picks from this would be the OPI polishes at SGD$10 each, and the Avoplex Cuticle Oil to Go at SGD$9 each.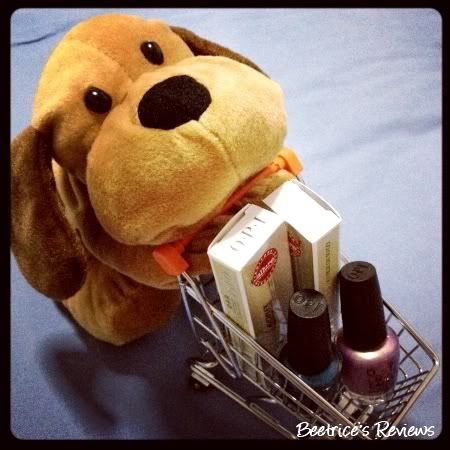 I picked up two OPI nail polishes as well as two tubes of the OPI Avoplex Cuticle Oil to Go for a bargain total of SGD$38. Score!
About Bailey Shops:
Bailey is a soft toy dog who will be bringing you little blurbs on promotions he spots while wandering around with his little shopping cart. Apologies in advance if the photos for this section are a little blur though, since his paws can't work the camera on the phone very well while keeping an eye on his cart.
Labels: china glaze, essie, nail products, OPI, orly, sales