Get a Whiff of Something Fresh with Garnier Aqua Defense Bright 2-in-1 Hydrating Bright Essence…
Well, Garnier has introduced the next product in its Aqua Defense range – *deep breath* the Aqua Defense Bright 2-in-1 Hydrating Bright Essence *whew* As usual, it's a super long name so I'll shorten it to Aqua Defence Bright Essence for the rest of this post.
Description:
Garnier has invented its first 2-in-1 Hydrating Bright Essence with one million water molecules. With a fresh, fruity fragrance, the ultra-lightweight texture instantly penetrates and fills skin with intensive hydration. With the power of natural ingredients, Pure Lemon Essence, Vitamin CG and Scutellaria extract, Aqua Defense Bright Essence gives you crystal clear skin that illuminates from within. Dermatologically tested.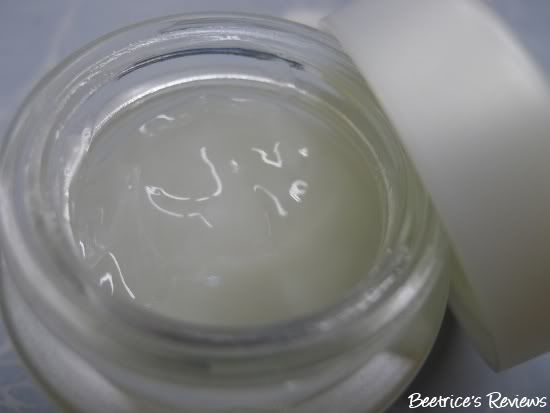 The Verdict:
When I first saw this out in Singapore some months back, I had a whiff of the half-full tester – and immediately gagged. It smelt terrible! It wasn't until I came across it again while wandering in a newly-opened Watsons store that I saw the brand new tester and decided to give it another try.
To my surprise, it actually smelt pretty nice and reminded me of tangy apples, which led me to the conclusion that the previous one had been dipped into by one too many people with not-too-clean hands…
*ugh*
I had just finished my umpteenth tub of
Clinique Moisture Surge
and was game to try something new, so a bottle of this followed me back home.
One thing to note about the Aqua Defense Bright Essence is that it is iridescent – which you can see if you look closely at the picture above. Don't worry though, you won't end up looking like Edward from Twilight. :D The Aqua Defense Bright Essence is akin to a gel, similar to that of the Moisturising Essence, and melts into skin on contact.
Despite its claim of deep hydration, I found that I prefer using it only during the day as my makeup goes on smoothly afterwards. Unfortunately, despite turning on the aircond for just a couple of hours at night and using the fan afterwards, using just the Aqua Defense Bright Essence somehow isn't quite enough. It could be the lemon in the formulation, I'm not sure.
Personally, as a daytime moisturiser I do like the Aqua Defense Bright Essence. I wouldn't expect it to perform miracles in the area of hydration, but it absorbs quickly, doesn't feel sticky and gives my skin just that little added boost.
Here's the ingredient list for those who are interested:

Alas, those who are allergic to dimethicone
(sorry Kahani!)
, this product is probably a no-go.
Garnier Aqua Defense Bright 2-in-1 Hydrating Bright Essence retails at SG$17.90 for a 50ml bottle and is available at all major pharmacies and personal care stores in Singapore. Not available in Malaysia at the present time.
Rating: 3.5 / 5
Value: $$
Labels: garnier, moisturiser