Happy Chinese New Year!! :D
It's the 8th day of the Lunar New Year, and I've just only gotten back to work today. I've been on leave for almost two weeks and back in Malaysia, hence the lack of updates. This is going to be a rather picture-heavy post, so do bear with me yeah? :)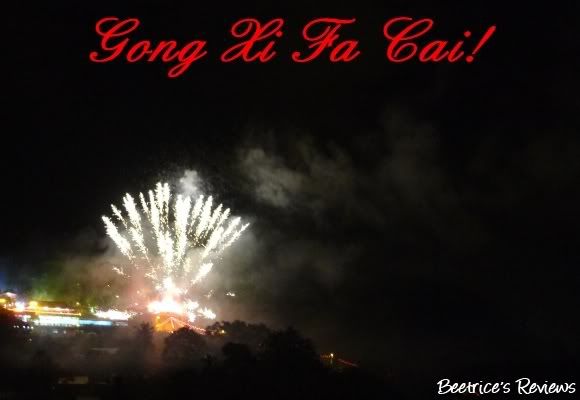 First off, since we're still within the 15 days of Chinese New Year,
Gong Xi Fa Cai & Xin Nian Kuai Le
to all those celebrating! There was a whole barrage of fireworks set off by the temple behind my aunt's place in Seremban, and this was one of my favourite shots.
On the whole, it was a fantastic time back spent with family and friends, and I definitely *gulp* overindulged quite a bit. As of today, it's back on a diet…*sigh*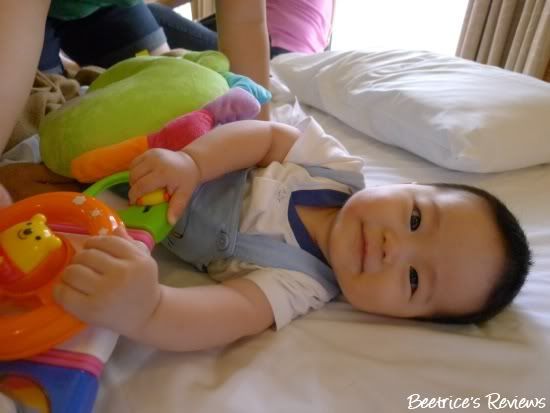 The first few days pre-CNY were spent in Genting with my dad's side of the family, and the star of the trip was definitely my cousin's new kid Owen – such a cutie at just 6.5 months, and super smiley. All together now, awwwwww… :D
CNY eve and the first day of CNY was spent in Seremban with dad's relatives, resulting in very little sleep (but so what else is new?) Last minute me of course, left my CNY manicure to the last minute, which had me and my cousin painting our nails at 3am on the day itself! Seche Vite was such a lifesaver, seriously.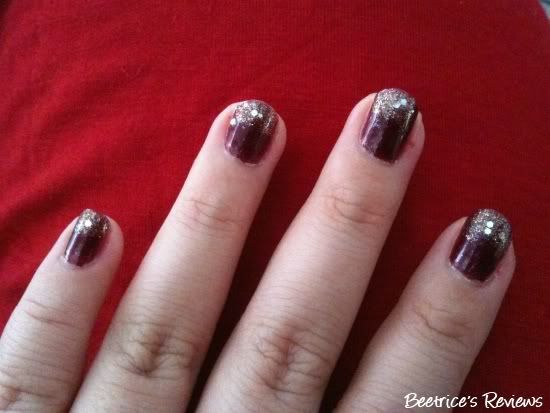 And here's my simple CNY manicure – I used the Shu Uemura Wong Kar Wai red and gold glitter set. The colours in this set are gorgeous and applies like a dream! *love*
My favourite part of CNY would be seeing my granny again – am super glad she was able to join us for CNY celebrations despite having to use a walker because of her recent hip surgery. Nevertheless, she's still looking good for someone in her nineties! :D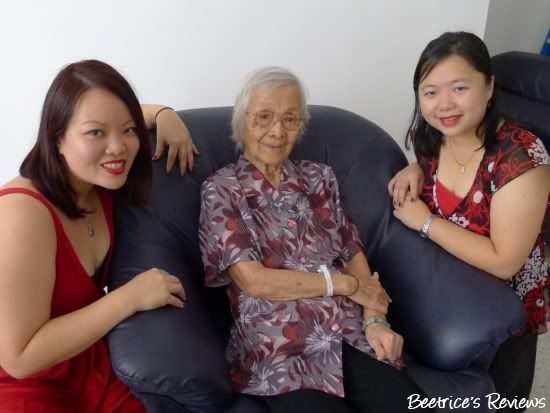 With my cousin Kim and my feisty paternal granny. It's not quite apparent in this pic, but I also broke in my Benefit Hervana blush for CNY and am quite liking it. (will do a full review on this later).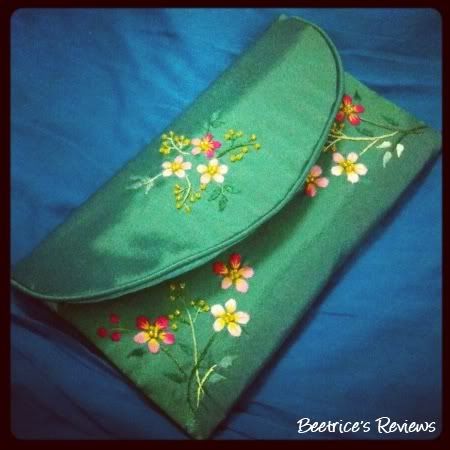 Like my angpow pouch? It's made out of silk with hand embroidery, and my angpows fit oh-so-nicely inside – one of my best and most-loved purchases from Hanoi. I'd like to think keeping my money in this pouch has brought me luck this CNY as well, since I've actually won quite a fair bit at Blackjack – enough to fund a fair portion of my new iPhone 4s purchase! *wink*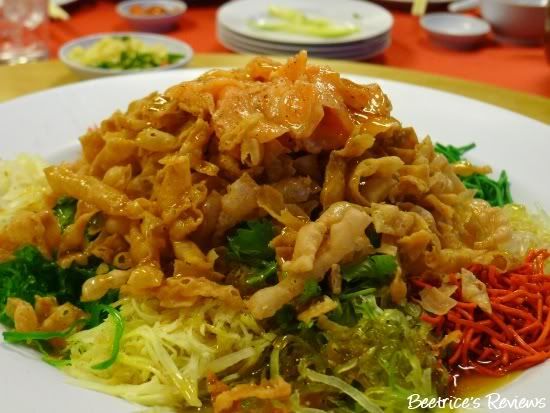 No CNY would be complete without yee sang right? Tossing the mixture high into the air while making wishes for prosperity, long life and success is a lot of fun (as long as it's not in your house where you have to clean up the aftermath), and am quite happy that I've already had four rounds of this, with at least another two to go before the week is out!
Another CNY highlight would have been meeting up with
Kahani
, who was back in KL for CNY from her posting in Hong Kong. The day we met up just happened to be
Rinnah
's birthday as well, so we decided to celebrate her birthday as well as make it an early celebration for Kahani's birthday in Feb since she wouldn't have been around then.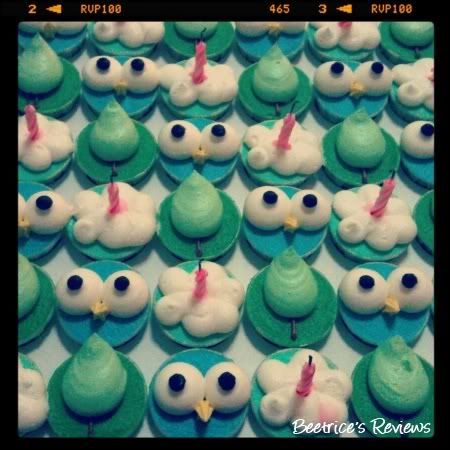 How do you like them cute Twitter bird-looking cupcakes? :P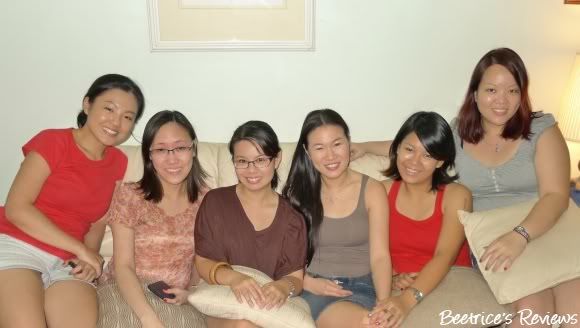 I think that's about it for now – am positively suffering the first day back at work trying to get back into the working groove after almost two weeks off, but I'll admit these waiting for me made it a lot easier!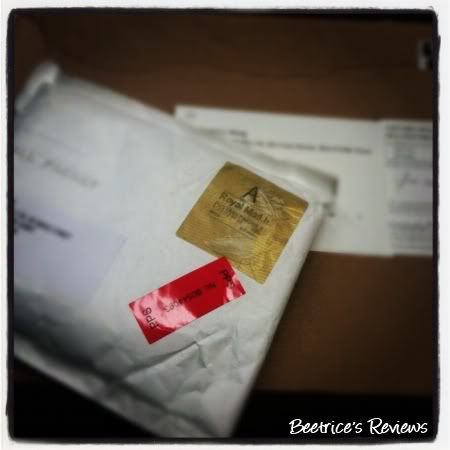 My packages arrived!! My A-England nail polishes arrived as well as some items my friends ordered, and my iPhone 4s arrived in KL today too! #awesomesauce
That's the last couple of weeks in a nutshell…but enough about me, how were your plans? Come and share, I'd love to know how you spent your CNY! :D
Labels: a-england, benefit cosmetics, random, shu uemura