Mystifying my lips with Givenchy Rouge Interdit…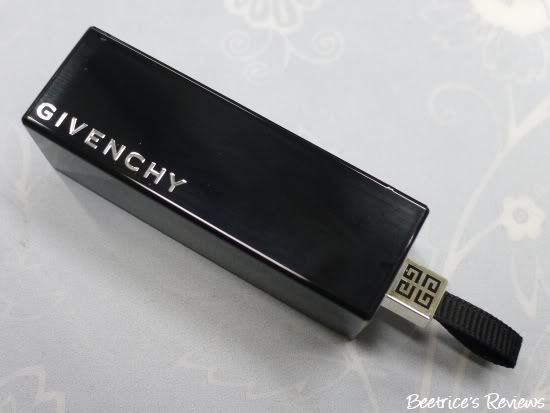 Earlier this year I had been hunting around Singapore for Givenchy's limited edition Le Prisme Blooming Fuschias blush as a gift for a friend. The SA I came across was very bubbly without being excessively hard sell, so when I was about to pay for my purchase, she told me I could get a GWP if I topped up my purchase with one additional item. Since I was looking for a lipstick at the time
(although really, I need another lipstick like an alcoholic needs a Long Island Iced Tea)
, I decided to swatch some of the lipsticks at the counter, and the
Givenchy Rouge Interdit
just jumped out at me.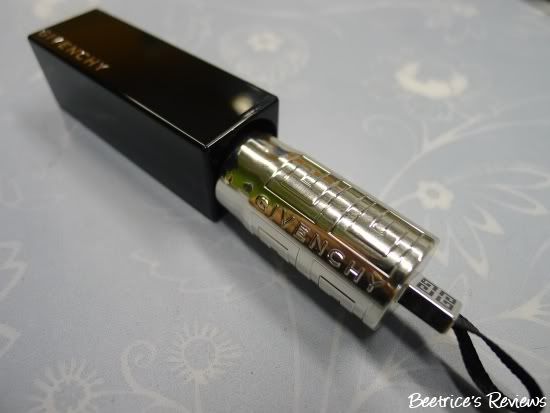 The packaging on this is absolutely lovely…a simple black case with a ribbon attached to the lipstick base, which slides out like in the photo above. My only gripe is that the black case is a fingerprint magnet, but I'll forgive that for the rest of the gorgeous design.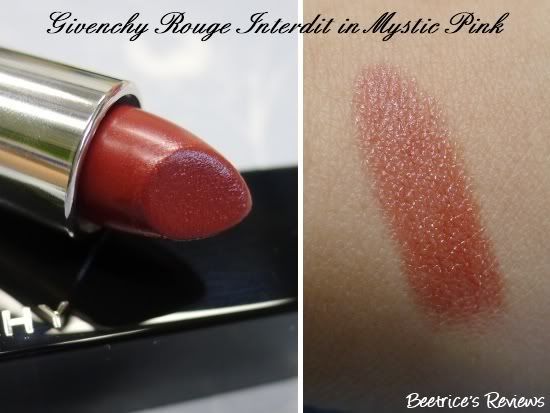 Although I typically gravitate more towards rose- and plum-ish shades, I ended up picking #07 – Mystic Pink. It looked red in the tube as well as on my hand, but contains tiny pink flecks which make it look pink under sunlight or in photos.
Rouge Interdit is pretty lightweight and is quite pigmented – you can see the effect of one coat on my lips in the picture below: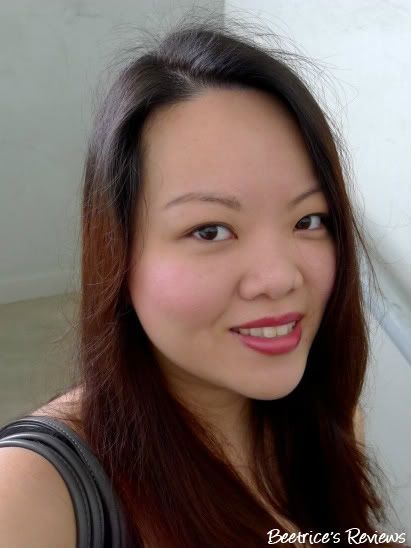 See the difference in the photo (taken outdoors under natural light) and the swatch (taken indoors under artificial sunlight)? Texture-wise, the Rouge Interdit range has two types – Satin or Shine. Mystic Pink comes under the Satin range, and applies like a dream. Staying power is also decent enough, requiring only one reapplication after lunch.
Since moving to Singapore, I've realised that I've actually cut back on buying a lot of lip products, but the ones that I've bought have been rather pricey – and this one is no exception. I can't remember the exact price of this lipstick, but I do recall that it was just under SGD$40. Paired with a lipgloss, this lipstick packs a whole different look, but I'll show you that some other time. :D
Givenchy Rouge Interdit lipsticks are available at all Givenchy counters nationwide and come in over 20 shades. I can't remember the exact price, but it's definitely below SGD$40.
Rating: 4.5 / 5
Value: $$