It's finally here - Bellabox December 2011…
After waiting (im)patiently and reading the tweets and posts from other people who had gotten their Bellabox earlier in the month, mine finally arrived, waiting for me when I got back to work earlier this week.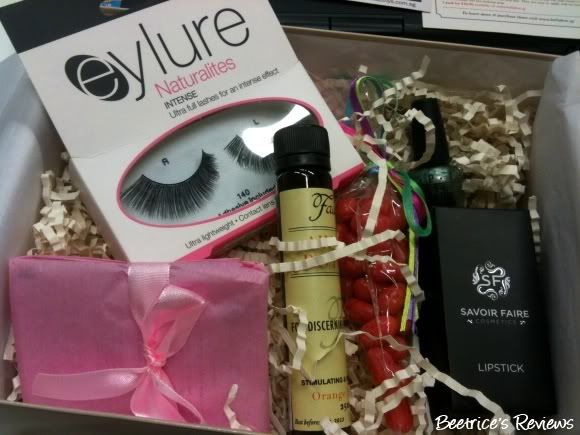 I'm most impressed by this month's box – they definitely outdid themselves!
The contents included samples of Sothys [W]™+ Brightening Fluid and Mask, a SG$50 Sothys Gift Certificate, a vial of Faust's Potion, a mini OPI nail polish (Not Like the Movies), a set of Eylure falsies…and a full size Savoir Faire lipstick! There was also a small pack of strawberry jellybeans in lieu of Christmas.
Well done Bellabox! This was a lovely touch going into the festive season, and I'm definitely a very happy customer so far. :D
Labels: bellabox, faust's potion, OPI, sample subscription boxes, savoir faire, sothys