It's beginning to feel/look a lot like Christmas…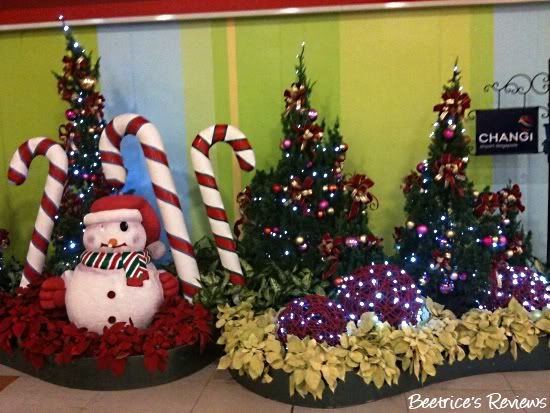 Christmas decorations at Changi Budget Terminal
Only 20 days more to Christmas! :D Are you already humming carols, or trying to find your Christmas groove? As for me, the Christmas season really hit home after seeing all the decorations going up – never fails to cheer me up (although trying to get presents for the people on my rapidly-expanding list is an ongoing challenge!)
Since we're already nicely into December, I thought I'd share with you some of my favourite Christmas buys this year:
1. L'Occitane
L'Occitane comes up with some limited edition festive variants every year – this year it's the Delice des Fleurs and Delice des Fruits, as well as some very pretty sets which range from RM85 – RM735.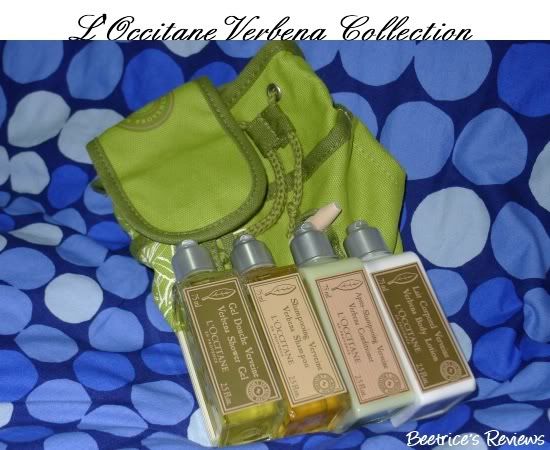 One of my favourite ranges is the Verbena range, so this Verbena Collection (RM110) is just up my alley – housed in a cute green pouch with 75ml sizes of shampoo, conditioner, shower gel and body lotion, this would be perfect for travelling.
2. Benefit Cosmetics
Ah, the
Holidaze sets
… :D I refuse to buy Benefit at the counters in Malaysia and Singapore simply because they're way overpriced compared to the US. And with free international shipping for orders over US$115, I usually pool orders with the ladies to get my Benefit fix.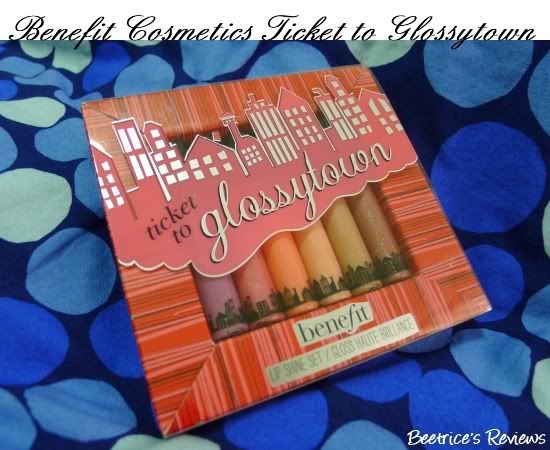 This is
Ticket to Glossytown
(US$24) – a collection of 6 mini ultra shine glosses in so frisk me (gilded berry), nudie-tude (goldspun twist), spiked punch (juicy coral), life on the A list (bubblegum pink), foxy lady (diamond rose) and kiss you (clear fuchsia). I love breaking these up to use as additional stocking stuffers. :D
3. Crabtree & Evelyn
Who went for the recent Christmas Preview a couple of weeks back? I did a fair bit of damage there, but as luck would have it…after making my initial purchase, I found a stack of vouchers I had gotten previously that were expiring on 31 December, and ended up making a second round of purchases to use them up! (Note to self: Keep better track of vouchers!)
Suffice to say, my room now looks like a Crabtree & Evelyn storeroom and everyone is getting something Crabtree from me this year…LOL…but here's one of my favourites!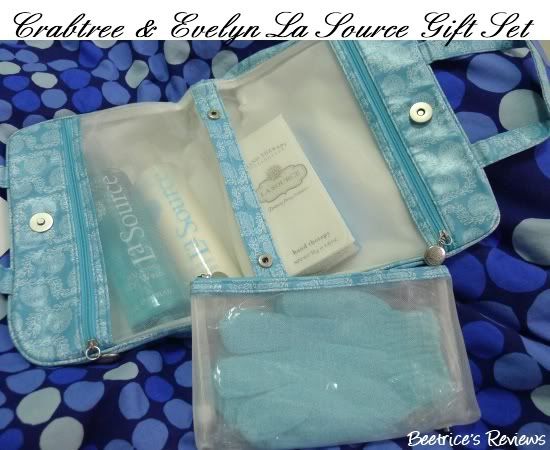 The La Source Christmas Gift Set (RM178) – contains full-sized shower gel, body lotion, hand therapy and scrubby gloves, all housed in a super cute toiletry pouch. The centre portion is also detachable, which would be pretty handy for small cosmetics.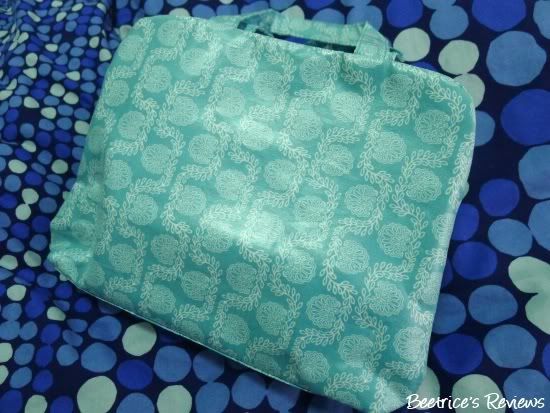 'Sea'? Just grab and go! :D (LOL just punning the colour!)
And with that, I leave you with a little tingle in your mouth…mint chocolate M&Ms! :D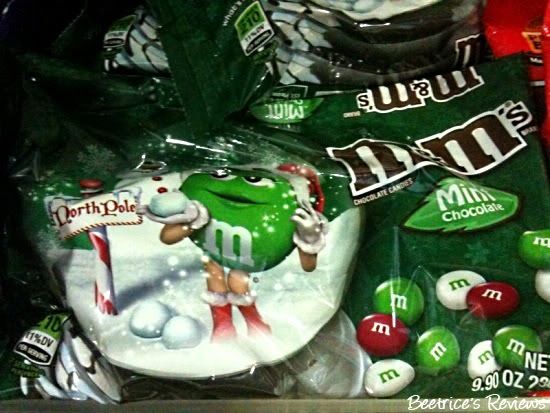 The pieces inside are also white, red and green…how cute is that? *winks* So what have you lovely ladies bought for Christmas so far eh? Share!!
PS: If you're wondering why I haven't written about makeup collection purchases, it's simply because I've bought some individual items for friends that read this - which will need to remain under wraps! :D
Labels: benefit cosmetics, crabtree n evelyn, loccitane, xmas