Getting Glittery Nails for Christmas with OPI The Muppets…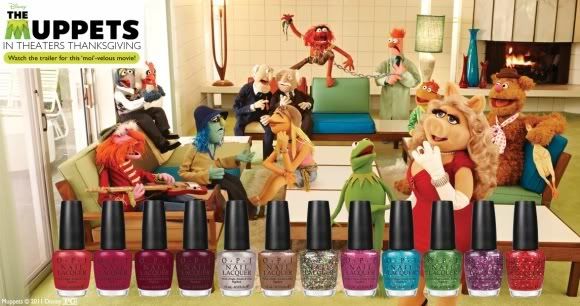 While doing some Christmas shopping near my place yesterday evening with Rinnah, we came across the huge OPI display (with testers!) at the local mall, and went a little nuts with The Muppets glitter polishes. The result?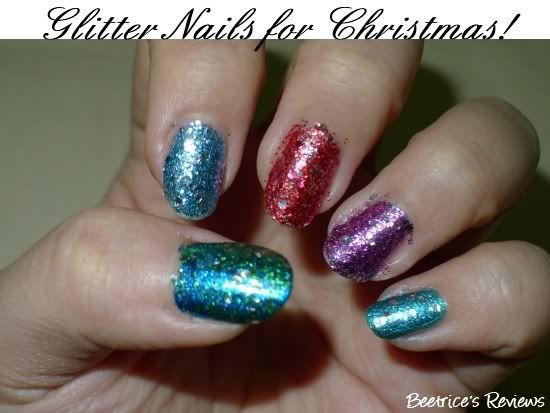 Err…looks like glitter monsters threw up on my nails!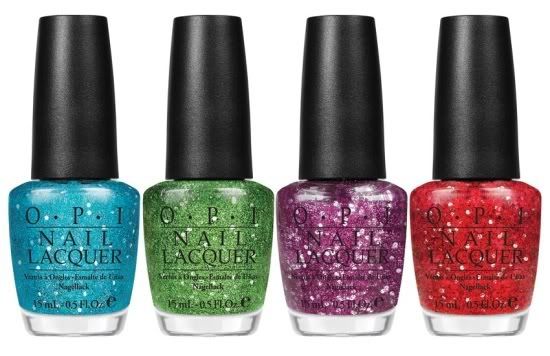 My favourites would have to be the four above (L-R) Gone Gonzo (blue glitter), Fresh Frog of Bel Air (green glitter), Divine Swine (purple glitter), Gettin' Miss Piggy With It (red glitter). I wanted to try the multicoloured glitter one, but unfortunately the tester was all dried out.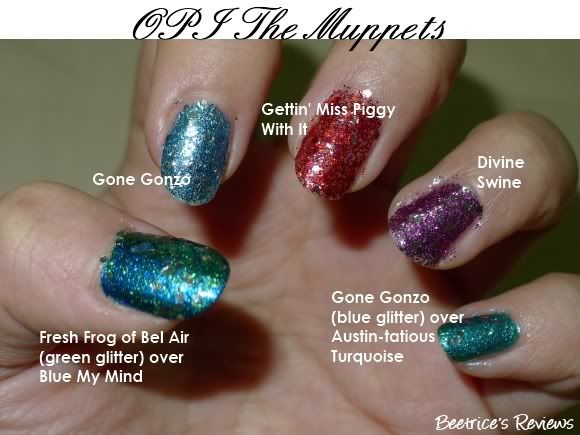 What you see is OPI The Muppets on my nails…about 5 coats worth! :P The only ones that showed up almost immediately were those that were layered over a coloured base (namely on my thumb and little finger) but I reckon it would make for a pretty interesting (not to mention festive) look for Christmas, don't you? :D
Labels: limited edition, nail products, nails, OPI