Merry Christmas in advance!!
It's that time of year again – time for catching up with family and friends, as well as when…err…food, drink and merriment are plentiful! :D
As for me, I'll be headed back home today to spend time with my loved ones (particularly my 91-year old granny!) and just take a break in general – one whole week off! *does a happy jig*
So with that, I leave you with a festive photo taken with Nikki of Askmewhats and some of the other #evurl girls when we caught up recently!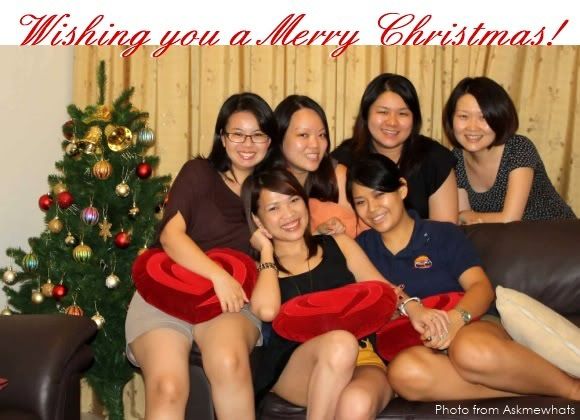 Merry Christmas to all, stay safe, and I'll see you after the holidays!
xx beetrice