Solving the "Where's my darn Apple cable?" woes…
This isn't a beauty-related post, but since I use my iPhone to take sneak pics of products I suppose it can be counted – way to go with remote connections! :D
Having fallen into the Apple fan category in the past year with an inherited iPhone 3GS (iPhone 4S? Nah, not yet…) and more recently the iPad2, one of the main issues I have is with battery life. While the iPad2 performs admirably, lasting almost a week on a single charge and regular usage, the iPhone 3GS alas, leaves much to be desired – I need to charge it almost twice a day (usually in the office), especially if I'm using 3G.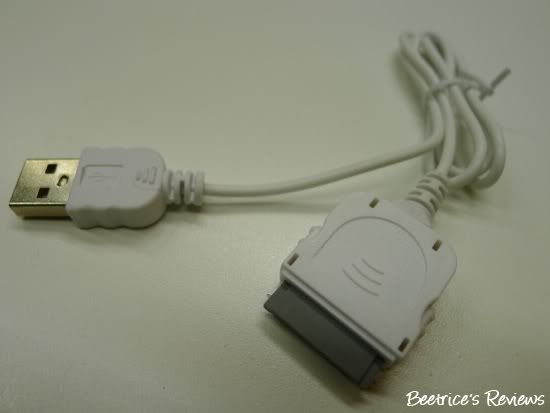 With only one iPhone cable, it meant I had to carry it with me wherever I went. Big mistake - it got snagged and tangled up in my bag, and on the occasions I forget to put it in my bag, my phone dies and I can't transfer any photos!
Getting numerous cables wasn't an option previously, considering they cost a freaking SG$8 for the generic ones, and even more if bought from the Apple store. Not to mention that working in an office of iPhone users means cables get 'borrowed' quite frequently – expensive investment hey!
And here's where this lovely gem from Daiso comes in…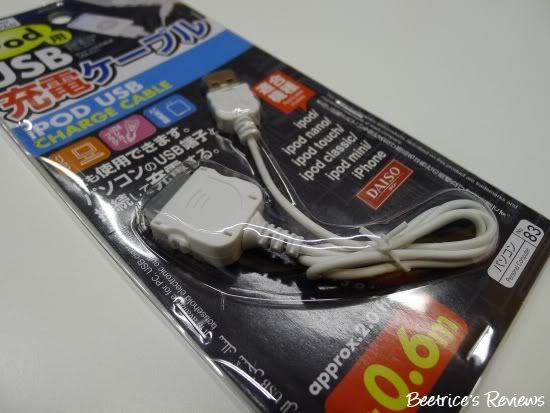 Did you know Daiso has created their own cables for the iPhone/ iPad/ iPod? :D And at a paltry SG$2 (RM5), it's cheap enough to buy multiples to leave at home, in the car, at the office, etc etc…and even if it goes missing (which happened to my last one!), I don't feel so bad.
Oh, and did I mention I love Daiso? Best place for cheap finds… :D