Back from Bintan with a tan start to the week…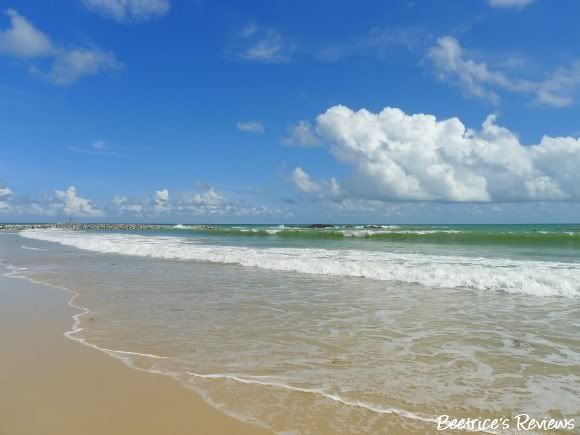 If you hadn't already guessed it from the title, I just got back from Bintan! But before you start getting jealous, let me just clarify that I was there for work and not holiday ya… :D
That said, it doesn't mean I couldn't have fun while being subjected to full-day training after a super-early start (we had to wake up at 6.30am just to catch a ferry leh…)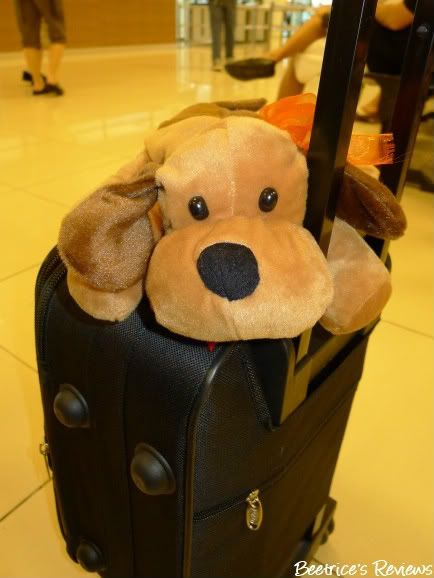 Hehe…meet Bailey! :D I got him during my trip to Melbourne earlier this year, and since then he's been my faithful travel companion on trips. Gee...I just turned 30 and I'm bringing a stuffed toy along on my travels…eeps!
Everyone had to adhere to the theme for the training throughout the trip, which was
C
O
L
O
U
R
F
U
L
– we had to wear a minimum of 5 colours or risk being made to
wear
the "boards of shame"…knowing me and my relatively sedate wardrobe, I really had to dig really deep to find enough colours to wear! :S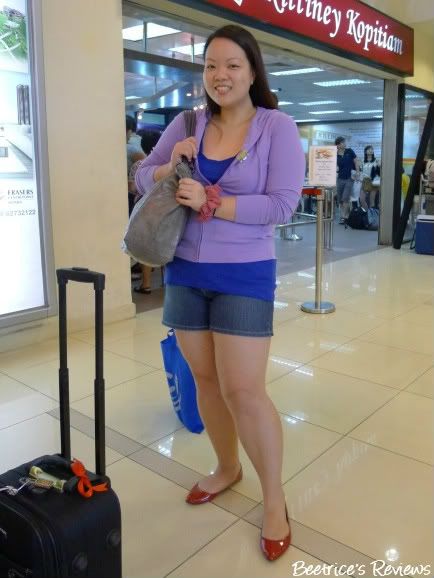 Colour blocking at its worst – the things we have to do for work! *grimaces* It only got worse as the days went on...we were definitely visible from a LONG way off!
We stayed at the Bintan Lagoon Resort – a far cry from Club Med Bintan which I'd gone to last year, but I have to take my (figuratively colourful) hat off to the staff, they did an absolutely fantastic job of setting up dinner at our villa below…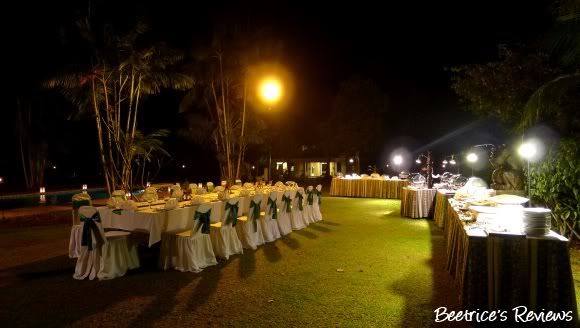 Unfortunately, it decided to POUR BUCKETS about 20 minutes after this photo was taken – resulting in a helter-skelter dash indoors and ending up with dishes of food covering every available surface in the villa!
Other than that, the weather was awesome during the 3 days we were there. It was so hot, I got a tan from spending an hour plus in the pool despite staying in the shade AND using sunscreen.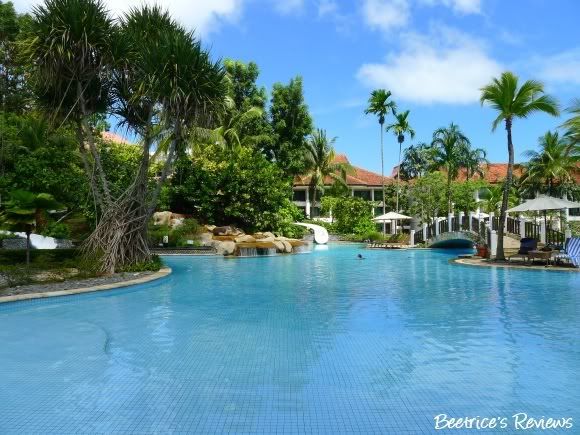 My absolutest, favouritest bit of Bintan Lagoon – the gorgeous pool!!
On a side note though, here's a little shoutout for the ladies over at
Belle Demoiselle
on their
Biore makeup remover giveaway
– if you'd like to try the eye and lip makeup remover, Biore will send you a travel-size sample for free! Just
hop over to their website
for details on how to go about it. :D
Hope you ladies had a great weekend, and a good week ahead!
PS: To those in Malaysia, enjoy the public holiday today you lucky fellows…