An Affair in Red Square with OPI…
It all started with the
My Women Stuff Readers Choice Awards
. Usually when I go for nail colours, I'm more adventurous with colours on my toes rather than my fingers, but since I was already going to be around ladies in red, I reckon that was the best time to break out this lovely shade from OPI and jump into the red nails wagon.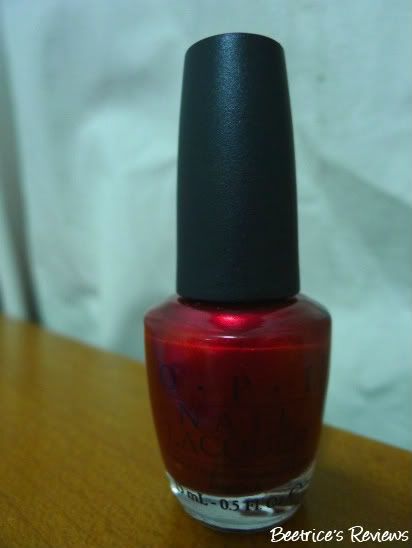 Say hello to OPI An Affair In red Square (NL R53) – it's a lovely bright red that goes well with most skin tones, and applies like a dream.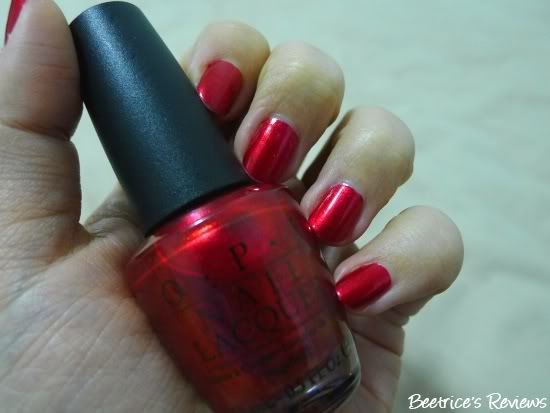 Most nail polishes last pretty well on my nails as long as I have a base and topcoat on (here I was using
Sally Hansen's Double Duty
) – and this was taken a week after I first applied it!
There was hardly any wear and tear on it, which only started to show after almost 2 weeks. OPI polishes are well-known for their staying power, and this one is no different. :)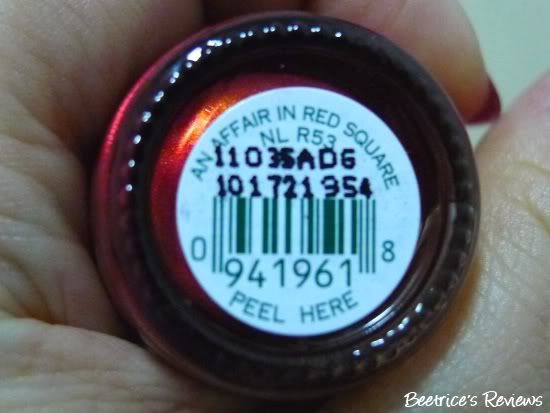 I picked this up at the duty free section in Melbourne Airport on my way back to Singapore – they were having a promotion of 3 bottles for AUD$20, a bargain considering they usually cost about SGD$15-20 or RM30+.
I have to admit I did have a little more spring in my step with this polish on. Am I going to carry on wearing bright polish? With the influences of the group of girls I hang out with (
Lyn
and
Xin
, I'm looking at you!) and a horrible enabler (none other than
Rinnah
), you bet I am! :D
Rating: 4.5 / 5
Value: $$
Labels: nail products, OPI