Sample Subscription Boxes - Unboxing the BellaBox…
Sample subscription boxes – there has been plenty written about these kind of programs in the US and the UK which sends people a selection of items to try based on their preferences and type for a monthly subscription fee. This has since spread to Australia (
Tine has written about her experience with Beauty Box
), and more recently, it has reached Singapore in the form of BellaBox.
BellaBox

delivers the latest deluxe beauty products to your door, brand new and exclusive for you at SG$15 a month. We handpick and deliver 5 of the most luxurious beauty products to hit the market. Discover new products you will love, and make new purchases with confidence.
Back in August, I signed up for the Singapore version of
BellaBox
ahead of its official launch, and a couple of weeks after the website officially launched in October for orders and making my payment, this pink box arrived for me.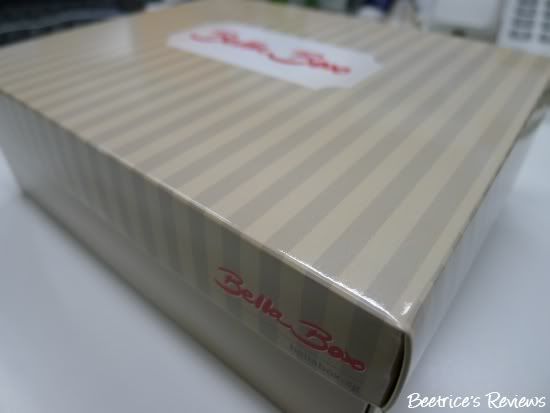 Inside was a glossy beige and brown striped box – I must say I really did like how they packaged the box along with the little touches that made it a joy to open.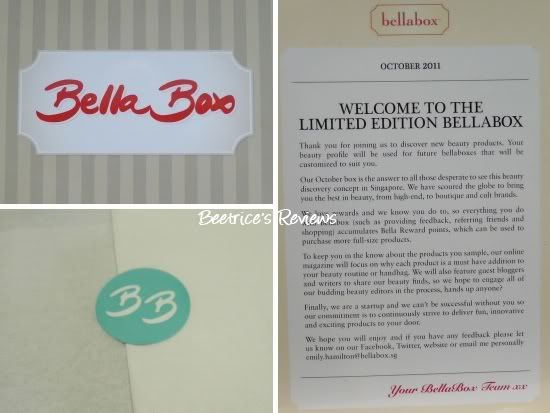 Once I opened the box, there was a welcome introductory note on the top, along with a list of the box's contents and full size pricing at the back. The contents of the box were also wrapped up in tissue paper with a small sticker.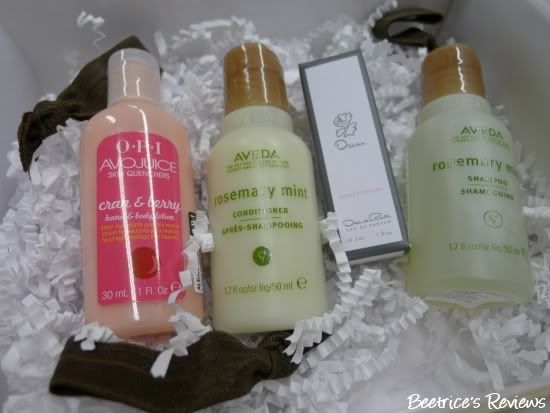 And ta-daahh! Here are the contents of the first BellaBox – 50ml bottles of Aveda Rosemary Mint Shampoo and Conditioner each, miniature vial of Oscar de la Renta Esprit d'Oscar, 30ml OPI Avojuice Skin Quenchers, and the brown twisty thingies in the picture are actually hair-ties called Twistbands.
For the monthly subscription fee of SG$15 I reckon they could have done a bit better with the first BellaBox, but all things considered it wasn't too shabby, and included useful products. Will be sticking with them a while longer to see what else they come up with before forming my opinion about the sample subscription box hype.

Some of the brands BellaBox is working with include Aveda, Davines, OPI, Twistbands, Oscar de la Renta, Korres, OCC, Pangea Organics and Pearly Wipes.
Has anyone else signed up with
BellaBox
or similar sample subscription box programs, and what do you think of them?
Labels: aveda, bellabox, fragrance, OPI, oscar de la renta, sample subscription boxes, twistbands