Breast Cancer Awareness Month 2011 – Feel Your Boobies!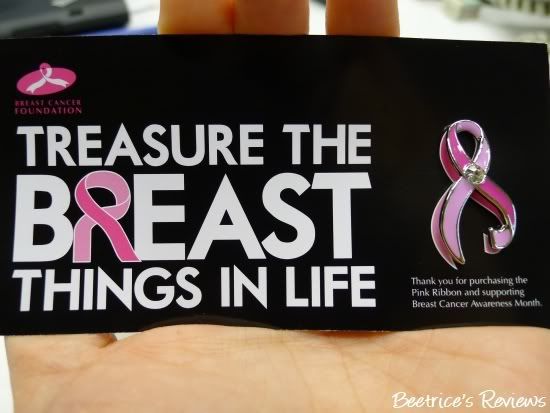 Breasts, boobies, fun bags, bazookas, puppies, papayas…whatever you
(or the men you know)
may like to call them, they're beautiful in any size and shape. They're fun, comforting and nourishing at different phases of our lives, but situated so close to other vital organs such as our lungs and heart, breast cancer is a serious issue indeed.
As a guide, you should do monthly breast self-examinations if you're 20 years old and above, with an additional annual clinical breast examination by a healthcare professional and mammogram once you hit 40 years of age.
All this information was on the back of one of the items I picked up this year, which is this pink ribbon pin from the Breast Cancer Foundation in Singapore telling people to "Treasure the Breast Things in Life".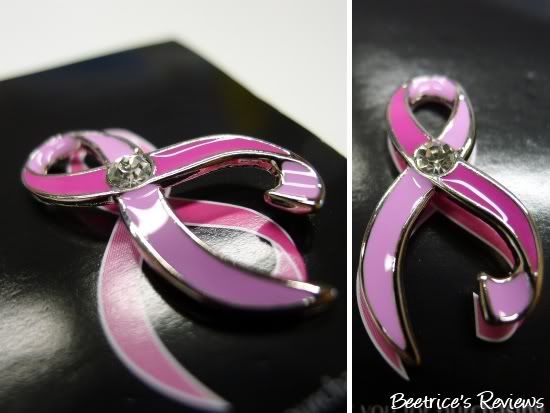 It's a two-toned silver pin with a crystal in the centre, which is being given out with a SG$5 donation to the Foundation.
And remember, doing regular self-examinations on your boobies is important!
PS: In previous years, I had run features every October on breast cancer awareness-related beauty news, but this year there doesn't seem to be anything particularly striking or new so it's going to be an "as and when" update.
Labels: breast cancer awareness