Of Nails Princess Designer Nail Art Pens and Group Deals…
Hello hello! How was everyone's weekend? Mine was pretty good despite a plane delay (yet again!) heading back to KL, but there were a lot of things to keep me occupied for sure. For one, meet my first Groupon product purchase – a box of 8 Nails Princess Designer Nail Art Pens for RM68 instead of RM138. This is not to say I haven't purchased any group deals before, but this is the first product I've purchased with a group deal – the rest were all F&B or excursion deals.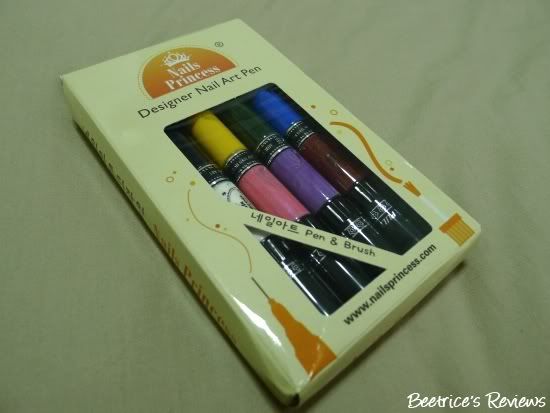 I got the London Kit, which came with white, black, pastel pink, yellow, purple, green, red and blue pens.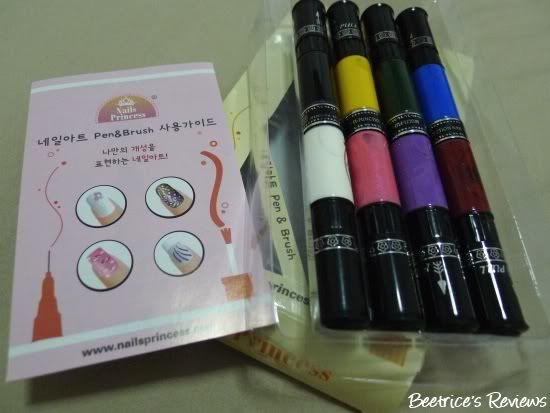 For the price, I actually got a pretty good deal since the kit also comes with a booklet of nail art suggestions and instructions
(I can't read the instructions since they're in Korean, but the pictures are easy enough to decipher)
. Wonder which one I should try out first…any suggestions?
It all started with the
Groupon instructions
, which said to email the details and voucher to this person in order to redeem the nail art pens. On the website, it said the products would be delivered within 7 working days from confirmation.
On 22 August, I sent off my order and got a prompt confirmation from the person Alice, which I was quite pleased with. However, what ensued afterwards was almost 2 weeks of radio silence. Not a single word of where my order was, or whether it had been sent.
After waiting past the 7 working days which had been detailed out, I emailed her again to check on the status, and got this reply the next day:
"Good Day! Due of long holiday at Malaysia, our shipment have a bit delay it, don't worry the shipment will reach Malaysia next week.




We will distribute the item to you without any charges within Five weeks from Date 25th August 2011. If you haven't receive it after 30th September 2011 please contact me.




Sorry for the inconvenience caused."
This left me a little flabbergasted. She had initially only asked me for my mailing address, and nothing about lack of stock. Furthermore, she only replied me after I chased her for an update. As it turns out, my nail art pens finally arrived last Saturday (17 Sept), almost a month after I'd sent my order.
What's more, I found out that
Xin
had also bought the same deal and sent off her order on the same day, but she still hasn't gotten hers. Is anyone else in the same boat I wonder…?
Labels: groupon, nail products, nails, nails princess, online shopping, rants