It's Mine!! Urban Decay 15th Anniversary Palette…
This can be considered my one major splurge for September… :D
After hankering for the
Urban Decay 15th Anniversary Palette
for the longest time, I finally decided to get it – only to find out that it had been sold out at Sephora in Singapore (boo!). But thankfully, the lovely
Von
(half of
Belle Demoiselle
) came to the rescue and offered to pick one up for me from the Sephora in KLCC.
When we finally met for the first time last Saturday, she had my palette with her
(see, who says shopping doesn't bring people together? Heehee…)
and let's just say I foresee many noisy meet ups coming up! :D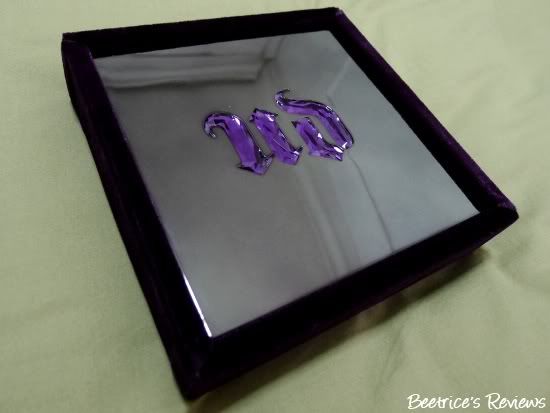 Ta-daaahh!! The package was a lot bigger and heftier than I had expected from photos, but it doesn't bother me…all the more to enjoy, I say!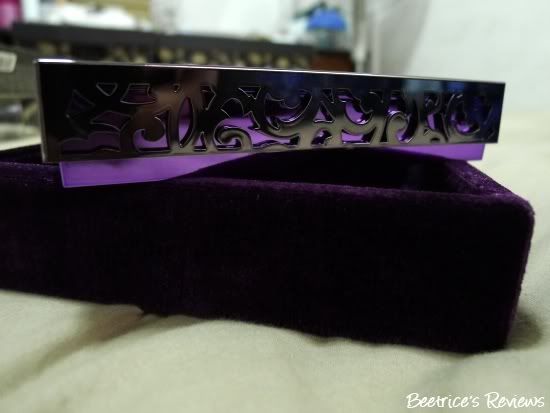 I love, love, LOVE the design of the box! I do wish it the smooth metal wasn't so much of a fingerprint magnet and the edges weren't so sharp, but I'll overlook that since the velvet box, base and logo on the palette are all in my favourite colour purple.
Price-wise, I also lucked out since the palette was being sold for RM180 in Malaysia, and SG$80 in Singapore so buying it in Malaysia was definitely cheaper! :D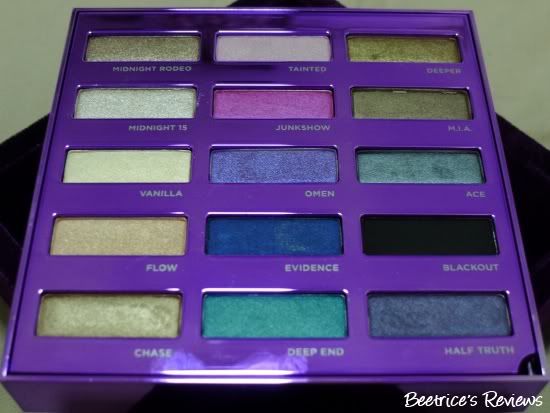 Oh, and if I thought the colours had looked lovely in
Paris' review
, I was sadly mistaken – they're even more gorgeous in real life!
*melts*
Can't wait to get stuck into them good and proper…swatches coming up! :D
PS: Haven't been able to stop staring at the shades since I got the palette…God help me, I may just turn into Gollum and start calling it "myy preeeesshhuuusss"! :O
Labels: eyeshadow, limited edition, urban decay