Getting lashed at Apronbay…
I'm just going to come out and say it – I have the most pathetically straight eyelashes ever! Without a curler and mascara, they may as well be aesthetically non-existent. All part and parcel of my lovely combination of genes, but since these are the same genes that gave me prominent double eyelids I can't really complain too much right? :D
In Singapore, semi-permanent lash extensions are quite common among the ladies, but I didn't want to look quite so extreme, plus I'd seen instances of lash extensions done so wrong they remind me of Snuffleopagus from Sesame Street!
(seriously, when in doubt err on the side of caution)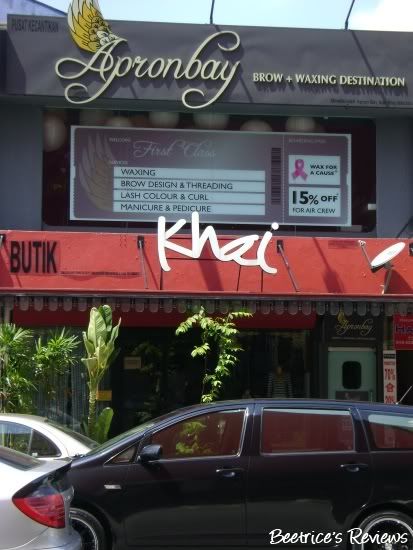 Enter Apronbay – a pretty beauty boutique with an Air Travel concept that specialises in brow and waxing services. Now I don't have enough hair on my arms and legs to justify going for waxing, nor have I plucked up the courage to go for a bikini wax just yet.
When I was introduced to Apronbay last year, I noticed that they had lash perming services on the menu, which intrigued me. After checking with the boutique owner Ashley that the perming solution was safe and that I wasn't allergic to it, I gave in to the call of the lash perm…and have never looked back!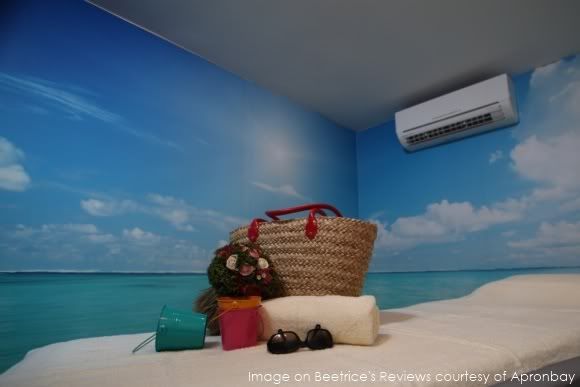 One of the rooms at Apronbay – they're all just as pretty with different themes, but this is the one I like the most…it's like escaping to a seaside holiday, even if just visually.
The whole process is very simple – I just had to lie there 45 minutes with my eyes closed while Ashley did her magic. First, the eye area is cleansed before glue is applied to fix small flexible rods to the base of your lashes. This is the rod your lashes will be wrapped around to hold its shape while the perming solution takes effect.
Next, the perming solution is applied. After applying the protective film, there's a 10 minute wait for the solution to work. A setting solution is used next, which is also left on for 10 minutes. Once done, the rods are gently taken off and the solution is cleaned from the eye area. A comb is used to separate and 'spread' the lashes, not unlike what a hairdresser would do to your hair after a perm
(except this involves a lot less hair and Ashley's a lot gentler!)
Once the eye area is cleaned thoroughly and lashes combed into place, you're good to go! Results typically last about 6 weeks, although personally mine can last 8-10 weeks with no problems.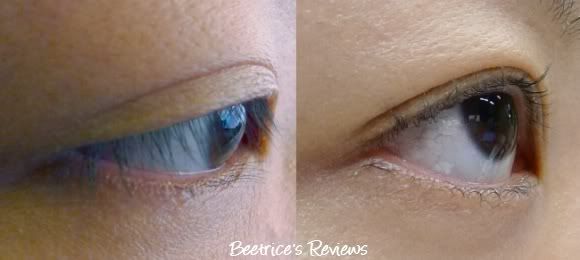 I love the results, and you can clearly see the big difference! I haven't been able to catch a photo that shows off the effect of my permed lashes on my daily look, but it's quite pretty in person if I do say so myself…*ahem* :P
Will I go back? You bet I will! I'm already on to my 3rd lash perm over the course of the last year, which is pretty good. For those considering doing last perming, here are a couple of tips you may find useful:
Don't wear eye makeup to your lash perming – it's most unnecessary, wearing eye makeup means the more makeup remover the beautician will have to use, and it will just add time to your appointment.
Try to use a lash serum before and after your lash perming – this will help condition your lashes so they're more receptive to the perming solution, as well as keep them pliable afterwards.
Don't use mascara for the first 24 hours after your lash perm – this is to give your perm some time to set without being weighed down.
Get your lashes done at Apronbay!
Okay, so that last one was just my two cents worth – but I've been massively happy with the service and results from Apronbay, so needless to say I'll keep going back. :D The lash perm costs RM65, which is pretty okay for two months of perky, perfectly curled lashes don't you think? *bats eyelids*
Apronbay
6-1, 1st Floor,
Jalan Telawi 4,
Bangsar Baru,
59100 Kuala Lumpur,
MALAYSIA
Tel: +603 2287 8081
** Closed on Mondays
Rating: 4.5 / 5
Value: $$$