Friday Smiles – A 5-yr old Makeup Guru (?) and more…
Happy Friday ladies! :D For those of you in Malaysia, you're undoubtedly already into the weekend thanks to today's public holiday, eh?
I thought I'd share some happy things from this past week – not all beauty related, but fun nonetheless.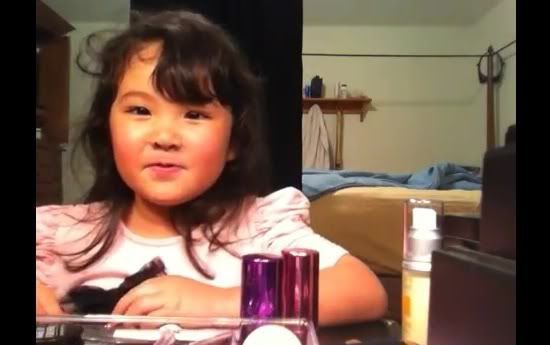 First up is a video on YouTube of a 5-year old makeup 'guru'
(in the pic above)
. Her name's Madison, and I reckon she's definitely watched her mum do one too many makeup tutorials
(try to count how many times she says "I really love this.."!)
. But props, this girl has access to Sigma brushes! :O I couldn't embed the video since it's not allowed, but the YouTube link is here:
http://youtu.be/4NIpIr1X9Kc
Oh, and how many of you celebrated the Mid-Autumn Festival this year? Lanterns are of course a must, but give me the old-style paper or cellophane ones any day over the plastic music-playing, light-flashing, bubble-blowing
(yes! I saw a Hello Kitty one that blew bubbles out its mouth).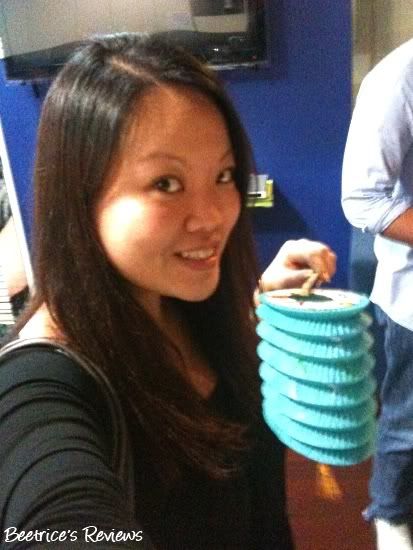 My whole office here got into it as well, with a bunch of us crazy fellows traipsing with our lanterns all the way from Raffles to Clarke Quay, taking heaps of photos along the way
(and getting plenty of amused stares too)
. But hey, how many can say their office is as much fun? :D
And last but definitely not least, this arrived at my office this morning for me…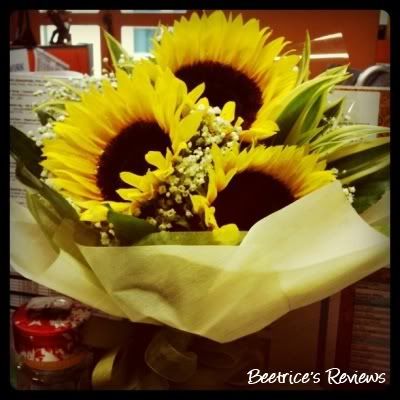 How not to end the week on a fuzzy note? The flowers were from the bf, and definitely made my day
(oh heck, my weekend too!)
especially since work had been rather trying the past couple of days.
I'm hoping they'll last and/or dry out nicely since I'm headed back to KL in a bit and won't be able to bring them with me. Will also get a chance to meet up with some of my blogging ladies tomorrow for breakfast as well, so my weekend is set!
I hope all of you have just as awesome a weekend! *hugz*
Labels: funny, tips n news, tutorials