Revlon Colorburst Lipgloss…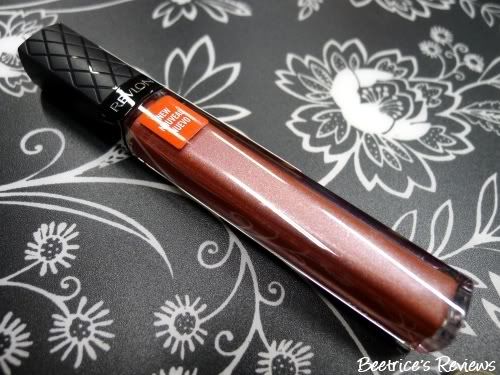 I'd been a fan of
Revlon's Superlustrous Lipglosses
for the longest time ever since I was introduced to them back in 2005
(Tip: Layering the gloss over the Superlustrous Lipstick made for an awesome look!)
so when the Revlon Colorburst Lipgloss came out, it only made sense that I'd pick one up to try, right? :D
Description:
A pop of weightless color with vivid, mirror-like shine which will outshine everything but you,
Revlon Colorburst Lipgloss
has a micro-crystal formula for 5X the shine of patent leather and a plush applicator shaped to curves of your lips for smooth, even application of color. Contains Revlon ColorBurst's Elasticolor™ technology for rich color with a weightless feel, along with moisturizers and anti-oxidants such as sweet almond oil and vitamin E to condition and improve lip texture.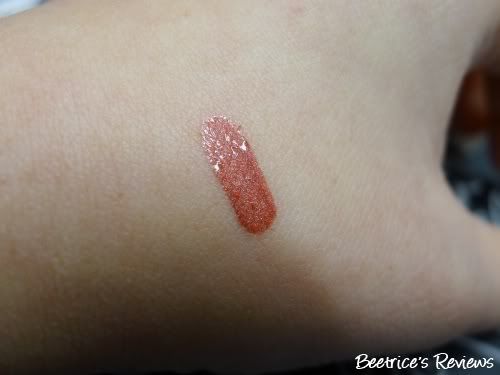 The shade I picked up after trying a few of the testers was Rose Pearl, which is a shiny rosy shade…right up my alley, actually!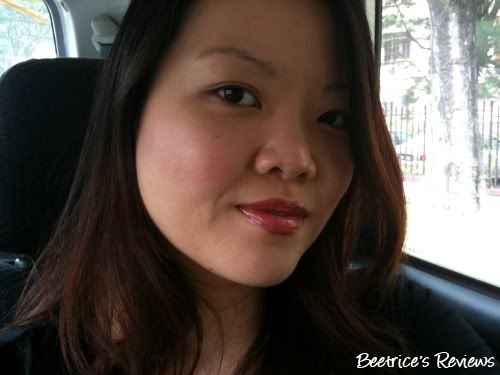 On my lips, the gloss is lightweight and not sticky, which is great. It does come off as slightly darker than on my hand, but that's to be expected since my lips already have a bit of pigment to them. There's also a waft of vanilla scent when I first apply this to my lips, but the smell doesn't last long and doesn't bother me too much.
As far as lastingness goes, I'm usually pretty good about not eating off too much of my lipcolour anyway, so this only needed a quick touchup after lunch. Otherwise, this held up pretty well through numerous glasses of water…not too shabby, methinks!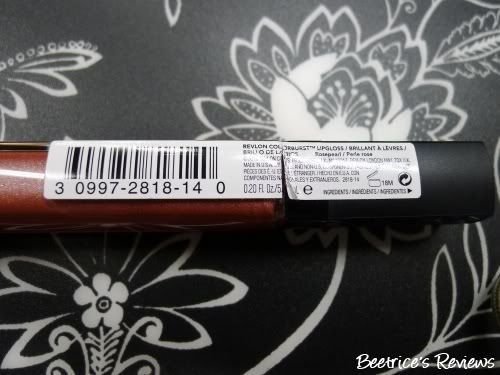 I do have one bone to pick with it, albeit from a packaging perspective. Revlon stuck the barcode and information label right across the body AND the cap, which made opening the tube a real pain. I finally took a blade to slice it right across instead of wrestle with twisting the cap off. Ah well…you can't win them all…
Actually, all things considered I'd still stick to my Superlustrous Lipgloss, but this Colorburst Lipgloss would be a good choice for the times I want something more pigmented without reaching for a lipstick.
You can read what
Nikki
and
Paris
had to say about them as well! :)
Revlon Colorburst Lipgloss
retails at RM36 each and are available in 8 shades from all Revlon counters.
Rating: 4 / 5
Value: $$