Quick & Easy: Sparkly-tipped nails…
While I'm a huge fan of nail art and always ogle over my blogging babes' nails (
Nikki
and
Xin
, I'm looking at you two!) I can be a total klutz when it comes to doing my own nails. Pale shimmery colours I can manage, but anything beyond that and I leave it to the professionals lest I make a total mess of it… :p
But I think I've found an easy solution to perk up my nails somewhat without requiring multiple repairs and using half a bottle of nail polish remover to fix mistakes! :D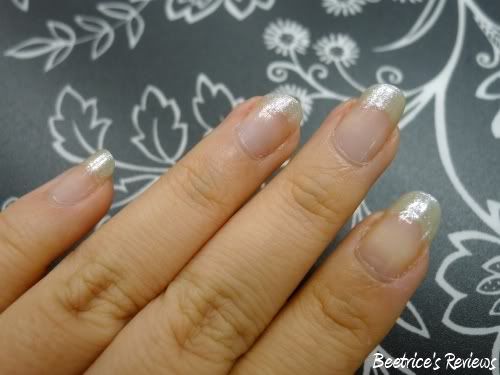 I started off with clear nail polish (actually, in this case I used
Sally Hansen's Double Duty
base and top coat to save hassle), and coated the tips with a shimmery white nail polish (in this pic, I used a polish I just bought from
Missha
).
The result? French-tip looking nails with some sparkle at the tips – they're conservative enough for work, but more fun than the conventional French tips. Better yet, I didn't really need to be too precise about the line either which was a lifesaver…just 'within the lines' sufficed!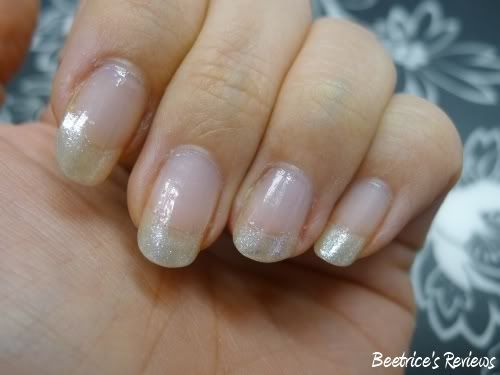 One base coat, two layers of white shimmer on the tips, let dry and finish with a top coat. Took me less than 15 minutes! :D
And really, if a klutz like me can do it, I guarantee you anyone can!
Labels: nail products, nails