Getting into a summer groove…
Good golly, is it April already? Geez, I can barely believe the first quarter of 2011 has just zipped by…but as always, there are good things to look forward to...*must..remain..optimistic..*
About a month or so back, some of you following me on Twitter would have seen me raving about a new Fitflop design that would only come out in April…and now that it's finally out, I can go grab myself a pair! :D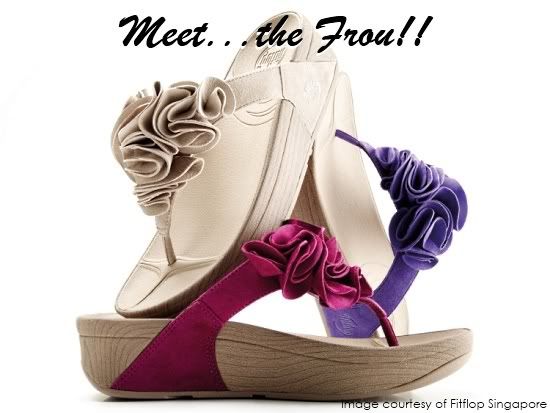 Meet the
Frou
– retails at SG$169.90 a pair and comes in 4 colours
(black isn't shown)
…the price tag's rather steep, but after all the super
'functional'
(read: rather boring)
designs out previously, the Pietra was a hint of loveliness to come…and this is just gorgeous!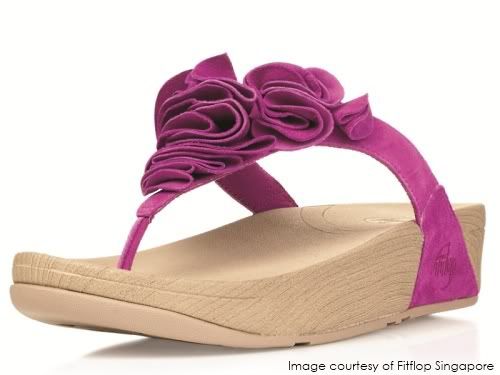 Okay, I don't care what anyone else says, I want this one in
Fuschine
– someone made a reference to the 'flower' on top resembling a body part, but hey, I happen to like it! :D What do you all think?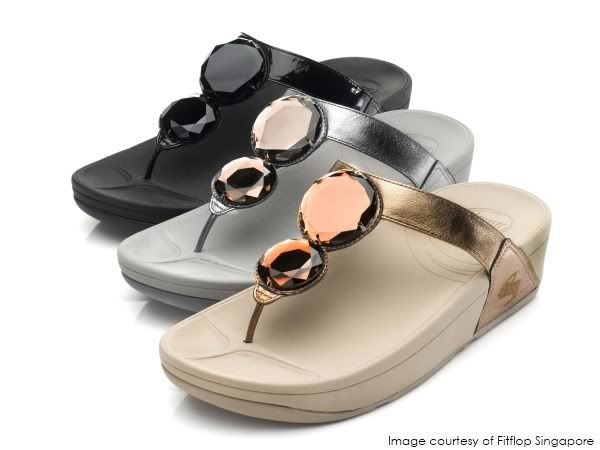 Of course, if you're not that enamoured by the Frou as I am and wanted something closer to the
Pietra I got previously
, then
Luna
may be more appropriate for you. It's a slight variation on design, but still very pretty with two 'moonstones' in three shades and retails at a more affordable SG$129.90.
Both designs are available as of April 2011, so if you'd like to check them out as well as the other Spring and Summer designs that have been coming out since January this year, go have a look and let me know what you think! :)