A Sunday on Sentosa…
Gosh, is it the first of March already? This actually marks the anniversary of the day I stepped into the Singapore office to work…seems like a lifetime ago, and yet as if the time has just flown by, y'know?
I actually spent a good part of Sunday wandering around Sentosa before going for a show, and actually walked all the way from the Beach train stop to Resorts World snapping pics. A bit late to be doing the 'touristy' thing, considering I've been into Sentosa a few times already but there's always new things to see, no? :D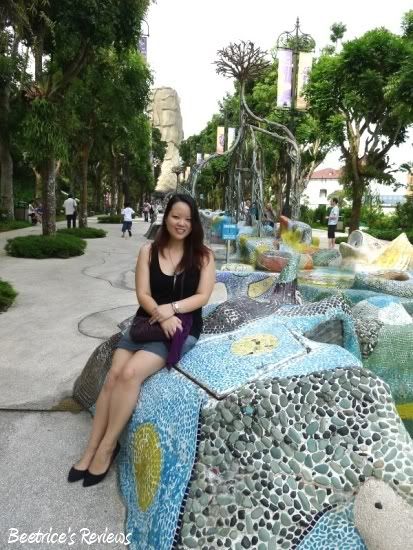 The series of little pools along Merlion Walk – the mosaic tiling along this entire stretch reminded me of the Gaudi-designed Parc Guell in Barcelona…just thinking about it makes me want to go back there again!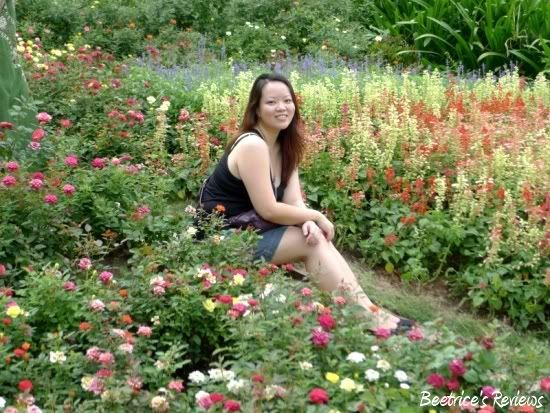 Greenery on Sentosa is lush and abundant, that's for sure – there are plenty of flowers, and they seem to be perpetually in bloom. I took this in the gardens near the Imbiah Lookout area.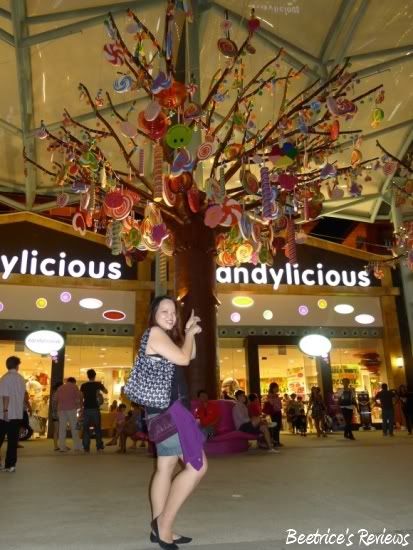 What I love about Sentosa is the seemingly seamless blend between nature and urban structures…of course, having things like these candy trees (outside Candylicious!) doesn't hurt, right? If only it were real… :D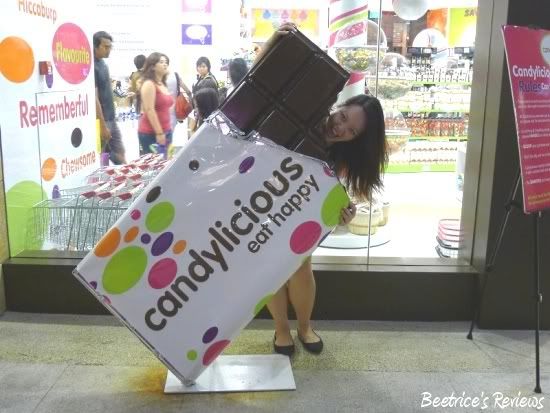 Gimme that candy already!!
*chomp*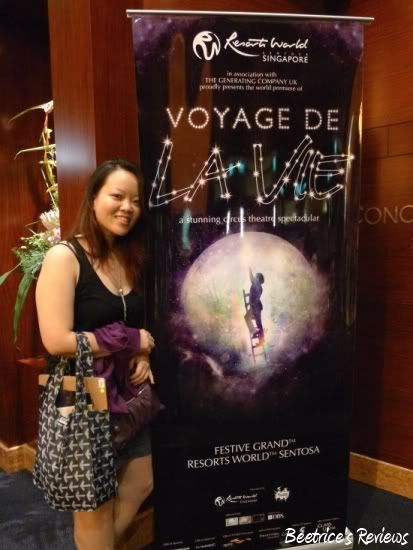 This was the reason I went in to Sentosa…to watch
Voyage de la Vie
! :D It's probably no surprise that I'm a big kid at heart, and circuses are no exception. To the darling that treated me to the show with awesome tickets, thank you!!
*hugz*
We were only 5 rows from the stage, which was incredible.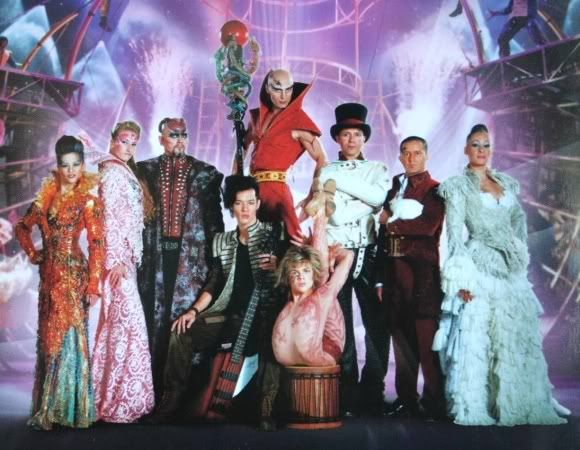 I couldn't get any pics of the show since they kept really tight lids on any video or photo taking, but above is the cast – the one I really wanted to see live was Victor Kee
(he's the 'ringmaster' at the back in red)
as I'd seen him in a Cirque du Soleil production previously and was quite impressed with his…ball skills? LOL…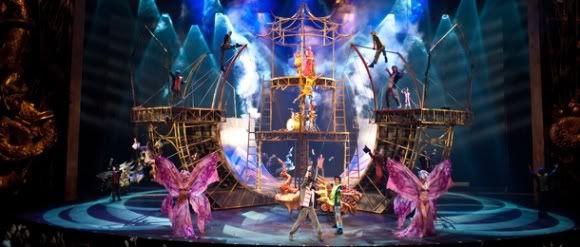 Admittedly, one of my concerns was wondering how they were going to merge the international circus theatre acts together with some local cast members and a local lead singer, but in the end I was pretty much blown away by the entire performance.
Won't say more, but if you get the chance and circus theatre is your thing, go catch Voyage de la Vie…you won't be disappointed. :D
Coming up tomorrow:
Remember those limited edition Dior Minaudieres? I may have missed out on getting them at the counters, but never underestimate online shopping! :D