Spotted: L'Oreal HiP Studio Secrets™ Professional Duos…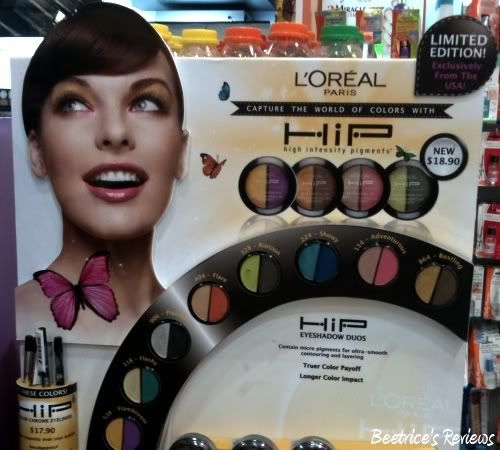 I can't believe the
L'Oreal HiP Studio Secrets™ Professional Duos
have been in Singapore for quite some time already but I'm only seeing the displays now. Had been on the lookout for these since reading about them end of last year, but the outlets near my place haven't been big enough to warrant one of these standees.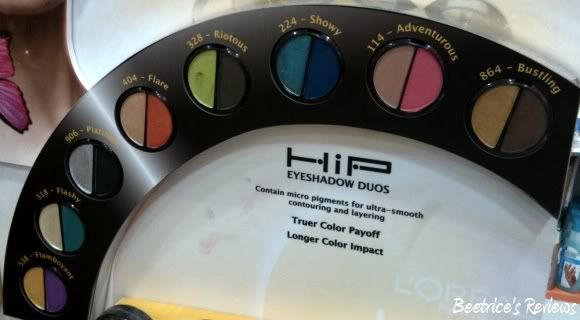 There are a total of 8 combinations available in Singapore, and I must say they brought in a pretty good selection of colours, although as far as I can tell most are from the
Bright Shadows
range of colour combinations.
The
L'Oreal HiP Studio Secrets™ Professional Duos
retail at US$7.99 overseas, but in Singapore they're going at SG$18.90 each. However, I was told they have B
uy One Get One Free
(BOGOF)
promotions for these every now and then, which make them a lot more value for money. I spotted this at the Watsons outlet in Suntec City if I remember correctly.
I've heard some good things about these duos, so will probably pick up a couple the next time I see the BOGOF promotion. :D
Has anyone else tried these out yet, and if you have, what did you think of it? Share your thoughts!