Getting my hands on the Dior Minaudière Eyeshadow and Lip Gloss Palette…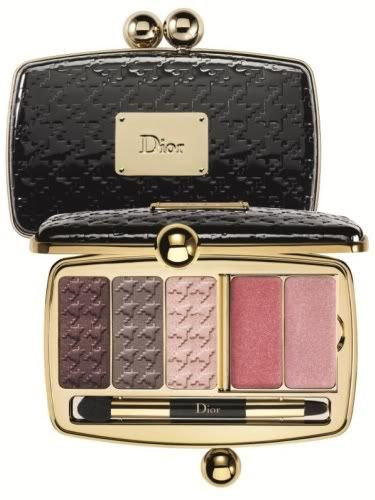 Okay, hands up…how many of you were chomping at the bit to get your hands on the D
ior Minaudière Eyeshadow and Lip Gloss Palette
above after reading
Paris' post
on it?
*sheepishly raises hand*
Well as they say, where there's a will there's a way…and after hunting high and low online, I came across a site that still had them! It was none other than
KrisShop – Singapore Airlines' duty free shopping site
, which I think is going to be a new favourite. They actually allow you to order items online to be collected on your flight, or to be shipped to you. :D
Better yet, shipping was surprisingly affordable…shipping is SG$15 for nett purchases below SG$188 within Singapore
(single address)
, and free for nett purchases above SG$188.
After gleefully poking some friends online
(not to mention goading some to get it too!),
I placed my order on a Friday evening. The site says shipping would take 7-10 working days, but the very next Monday I got my order waiting on my table. Now that's efficiency for you!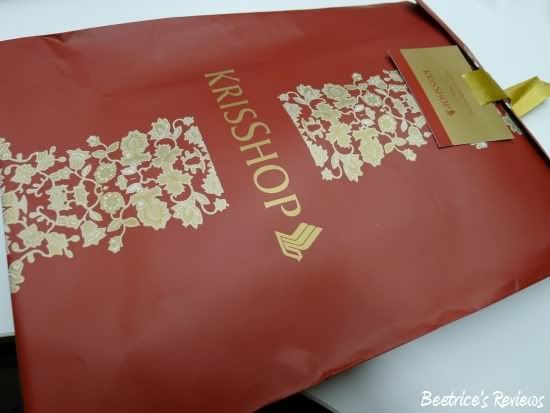 The items came nicely wrapped in a big KrisShop envelope complete with ribbon. As I've said before, presentation is everything! :D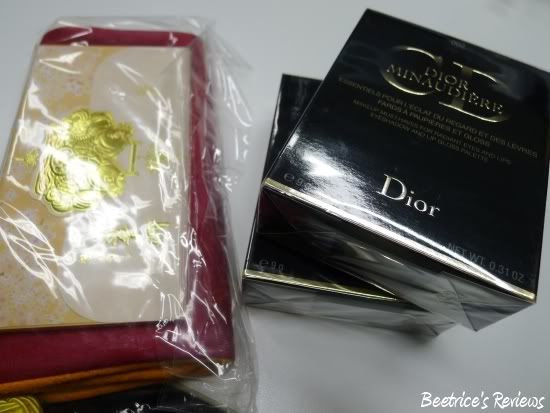 Before you say it, yes I bought an extra Minaudière for a friend
(plus another item not shown here)
to get the free shipping – and they even threw in some angpow packets and a nice silk pouch in for free since it was just after the CNY period.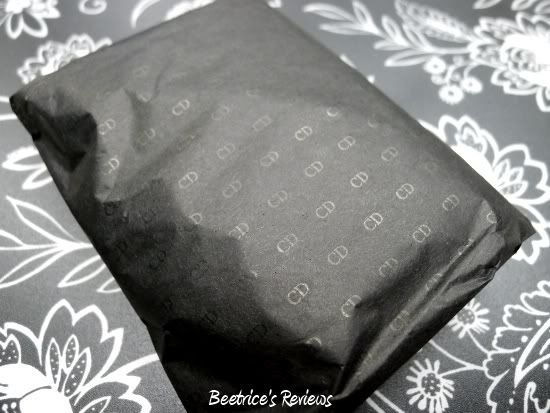 So lovingly wrapped in CD printed paper…it's like Christmas all over again!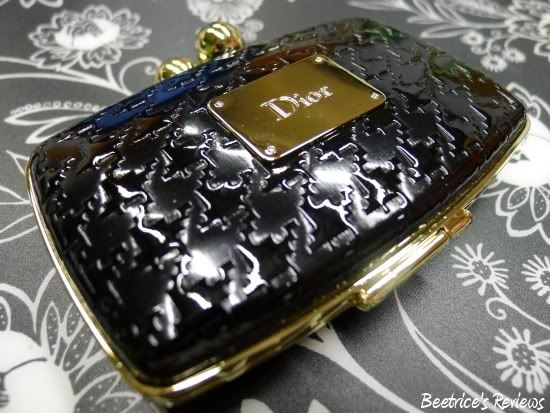 Taa-daaahhh!!
It's exactly the same as the one that was brought in to Malaysia and Singapore back in November, and mine was in
#002 Ors Roses/ Pink Golds.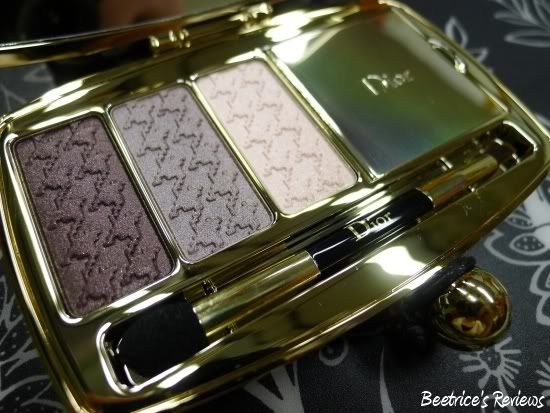 The eyeshadows look every bit as lovely in real life as in the pictures I've seen, and the heft definitely makes it feel very luxurious. I've actually
(surprise surprise!)
already dug into it, but forgot to take a pic of the finished look so you'll have to wait a bit for those. :/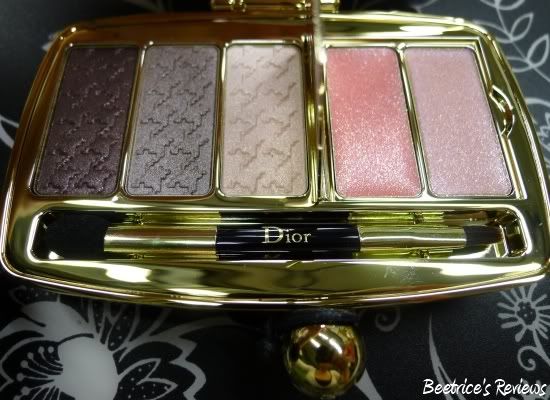 I haven't touched the lipglosses yet though – there's just something about the sparkliness that makes me just sigh and admire it…does anyone else do that? :p
The best part? The Dior Minaudière was retailing at US$80 in the US, or approximately RM226 in Malaysia…on KrisShop, it was going for SG$83. After adding GST and taxes, it came up to just under SG$89
(approximately RM218).
Score!! :D
The
Dior Minaudière Eyeshadow and Lip Gloss Palette
is from the Limited Edition Holiday 2010 Collection – I purchased mine online at KrisShop, which retails for SG$83.
Labels: christian dior, eyeshadow, limited edition, lipgloss, online shopping